The following post has been sponsored by Puritan's Pride.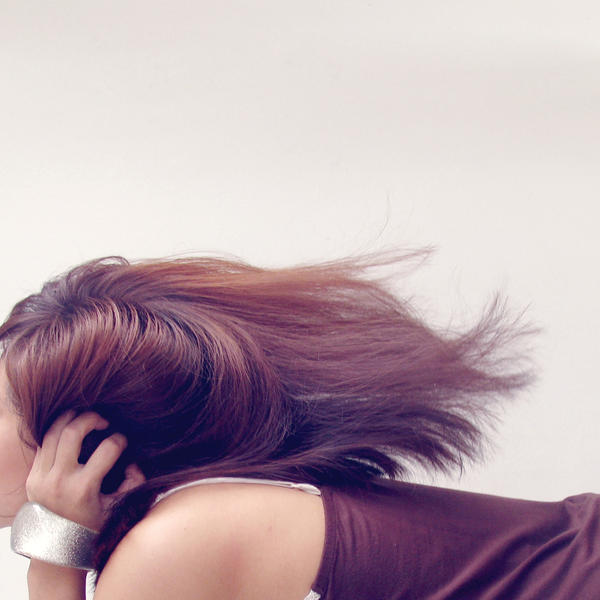 Beginning in 2014 you'll be seeing a few new categories here on Champagne Living. One of them being
FAKE IT TIL YOU MAKE IT
Because NOTHING says Champagne Living like LOOKING EXPENSIVE even when you don't have two nickels to rub together. Of course, we'll also be featuring LUXE LIVING, and a number of other new surprises for you in all categories.
As a teaser I thought we'd get ready for the holiday season by featuring the easiest ways of getting lustrous locks. The kind that is touchable, moves beautifully, and that shines in the sunlight.
In other words HEALTHY.
Healthy doesn't have to be expensive.
The Cut
I've been lucky enough to find an incredible hair stylist. She's been doing my hair since I moved to Florida and I just walked into the salon she worked at on a whim. I've followed her from that first walk-in appt. as she moved four times. When you find someone who gets your hair, stick with him/her. I do love the expensive salon experience, and if you've got one that does classes in your area, you may be able to sign up to be a model on education nights (or when they train the junior stylists). Ask first if they're practicing a particular cut, or if you'll have a choice.
You can't go wrong with SIMPLE!
WHY? Because I want my hair to look salon great even after I do it myself. Complicated "do's" mean complicated mornings, and I just can't deal with that.
Washing & Conditioning
While I'm not a fan of the .99 cent shampoos, I also don't want to spend my hard earned money dropping $50 on a bottle. Since healthy, strong hair looks the BEST, I like to use a shampoo that adds shine using a more natural approach. A quality coconut shampoo and conditioner not only leaves my hair shiny, but the smell makes me feel like I've bought a luxury brand.
When my hair looks like it needs a little help from over-processing I'll use a biotin based product.

Did you know that there's a RIGHT WAY and a WRONG WAY to wash & condition? 
Pour the shampoo into your HAND and not directly on your scalp. You want an even amount throughout.
Massage into your hair for about a minute.
Rinse
Only repeat if you have oily hair, otherwise ONE washing should be enough
Pour conditioner into your HAND as well.
Work conditioner in from the ENDS of your hair to the scalp.
Finish with a cool rinse to seal the cuticles and give your hair some added SHINE.
Tools
This is where making it ALL look great becomes an art ~ and just like a painter we all need a few tools in our arsenal.
Blow dryers, curling irons and flat irons – Shana (my stylist) says that you don't need a super expensive tool to get the job done. Just choose wisely. Tourmaline dryers distribute without causing frizz, and your blow dryer should have an attachment for directing the heat. Also, try to find an iron with a ceramic coating for a more even heat. They get hot MUCH faster without burning your hair.
Blow dryers will leave more shine when used on a cool setting (yes, I know it takes longer to dry your hair – but, it's worth it).
Brushes – Do you really need a drawer full?
Paddle Brush – This is the flat brush that you'll rely on most. If you can't spring for an all natural bristle, at least get one that's a combination. Just stay away from metal, ad it can tear your hair.
Round Brush – While Shana has a bunch of sizes, it's because she has clients with different styling needs. You only need one! A good medium-size round brush. I say splurge a little and find one with either natural boar bristles or a mix of nylon mixed with natural.
Products
> Hair Spray – I can't live without this if I want my hair to actually BEHAVE the way that I expect it to. Since my hair is fine, I prefer a biotin spray for a little volume, or a heavier spritz for when I need it to LAST.
> Styling Balm – It's all about getting JUST the right consistency. For this I find I have to pay a little more and get the salon brands, as they tend to perform a bit better.
> Shine Oil – Moroccan Oil is the RAGE, and as a result the price is sky high at the salon. Forget the big name brands and by a good quality Moroccan Argan Oil. Remember, a little goes a long way.
You don't need an vanity full of products for healthy looking hair, just choose your products with care and ONLY buy what you need.
These products are carried by Puritan's Pride 
This post is sponsored by Puritan's Pride. For more articles like this, check out Puritan's Pride Healthy Perspectives blog.