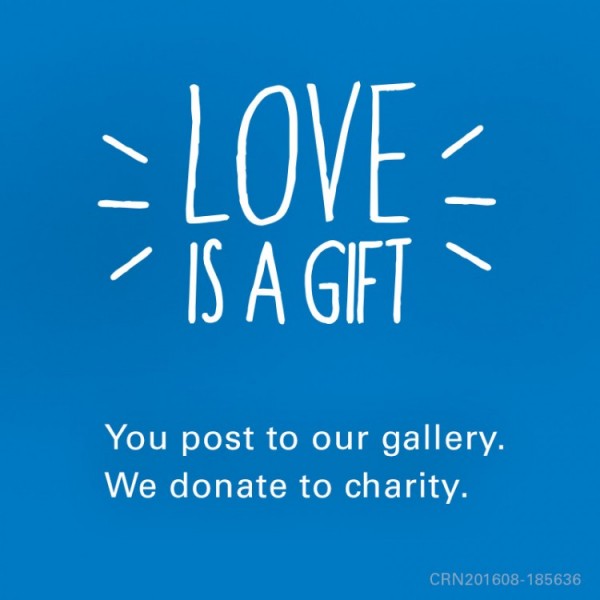 LOVE is a GIFT that so many of us take for granted, so I was excited to be asked by the SITS Girls to take on this sponsored opportunity to allow my readers to make a difference AND to join me for some twitter party fun on Wednesday, November 5th.
Love Is A Gift is a wonderful social initiative created by Mass Mutual.
What exactly do they do?
MassMutual will donate $5.oo to Easter Seals — up to $50,000, for every photo story uploaded to Love Is A Gift social initiative created by MassMutual who will donate $5 to Easter Seals, up to $50,000, for every photo story uploaded to the Love is a Gift Gallery or on your public Instagram accounts using the hashtag: #LoveIsAGift. By highlighting REAL families they will show the genuine loving bonds people share with one another.
Simply upload the photo of someone you love and let them know JUST how much the person means to you….and $5 will be donated to the Easter Seals Foundation. It's very easy, and will help someone so much. Plus you'll be championing the person you love and shouting it out to the world. What better way to say "I LOVE YOU?"
Whether it's your husband or wife, child or cousin, partner or best friend, love comes in all shapes, sizes, ethnicities, and sexual orientations. So, shout it from the rooftops…or better yet…INSTAGRAM with the hashtag #LoveIsAGift, or upload it to the Love is a Gift site, and you'll be helping Mass Mutual's initiative to Easter Seals that helps children and adults living with disabilities, their caregivers and veterans with access to more information, specialists, and financial strategies that can help improve their quality of life.
Come celebrate at the "Love is a Gift" twitter party!
How: At the Love is a Gift Twitter Party
When: Wednesday, November 5, 2014
Where: Twitter of course (tweetdeck or twubs is a great way to follow along)
Time: 11:00 am – 12:-00 pm EST (8-9 PST)
Hashtag: #LoveIsAGift
Prizes: Five (5) $150 American Express Gift Cards
This is a sponsored post written by me on behalf of the MassMutual.