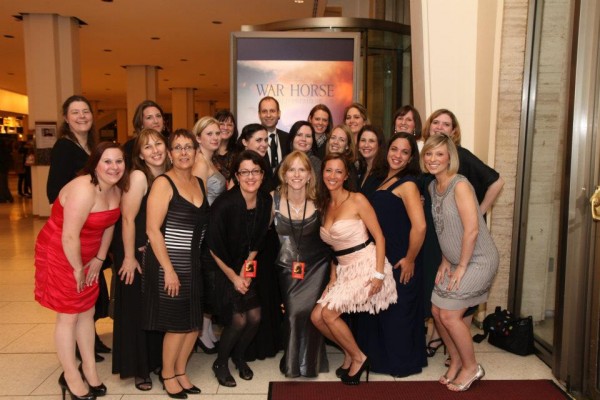 While most of the time, I'm in a simple skort, a blouse and ballet flats, I still love getting dressed up and going out. When I'm home, I love to sit and watch BRAVO's The Real Housewives series, as they always gets me with their over-the-top fashions.
Luxury and glamour are a girl's next best friend (after diamonds of course), and whenever an opportunity for a glamorous night out pops up it is a great chance to play dress up Champagne Living style. A huge part of the excitement of a big night out that might include a fine restaurant, a show and drinks at a club after is the fact that it is a chance to dress up and show off your sense of style. Mr. S loves to go out when we're on vacation, and when we do, l want to have a designer outfit that turns heads and boosts my confidence so that I feel like a million bucks, and you know that when you look and feel this way the evening is sure to be a massive success.
When it comes to planning the look I always consider what jewelry to wear,  hair and of course makeup. These are all important parts of the look, however it is the outfit which is the centerpiece, and everything else is simply added to finish the look. Your outfit will be the first thing that people will notice about your appearance, so you will want to make sure that it is something eye popping and complement worthy.
Finding the Most Stylish Dresses and Outfits
When shopping for your outfit, I always start online, as I can browse through so many more items than I would by visiting the Mall. You can also find all the latest fashion trends online, and get aninsight into what all the models and A-list celebrities are currently wearing. Online shops like Morgan Clare carry all the popular designers and outfits for just about every occasion, and it's a great place to find a unique and stylish outfit for a glitzy night out with friends.
Once your glamorous dress or outfit is picked out, it's time to think about your accessories, jewelry and makeup. For those really big nights out you may even want to get an updo or a new hairstyle, and you can get some great tips on all the latest styles online too.
There's nothing like going out and knowing that you look AMAZING. A night of fun, fashion and friends is one of my FAVORITE outings.