You want to live long, and prosper, like Spock. Problem is, you don't know where to start. Eating healthy is the foundation of a good lifestyle. Here's how to get started.
Make Your Eating Experience Enjoyable
So many of us rush our eating experience. We'll grab something that's easy and convenient to make, we'll quickly eat it from our laps in front of the TV and we'll rush on to whatever else is next on our to-do list. But by making your eating experience more enjoyable, you're likely to put more effort into your dishes and you're more likely to take your time while eating rather than shoveling everything down. Create a beautiful dining space with comfortable seating and iQ Linens. This will make eating much more enjoyable
Change Your Lifestyle, Not Your Diet
Think about your diet as a lifestyle, because that's what it is. It's all too common to think about diets as these nebulous things that you do sometimes when you really, really, want to lose weight. Then, when you meet your goal, you quit.
That's not healthy, and it's not sustainable. Instead, opt for a complete life reboot. Take a weekend to get it out of your system. Do whatever you need to do. But, have a plan come Monday morning that radically overhauls your life.
Make changes that will become permanent. This is way harder than it sounds. It includes hauling out all of the junk from your cupboards and replacing them, cleaning out the fridge, and making a new, permanent, shopping list that stays within certain parameters.
For example, you would create a spreadsheet that lists all of the foods you're supposed to be eating. Then, when you go grocery shopping, there's no mystery. You simply pick foods from your permanent list. If it's not on there, you don't buy it.
This list should contain all of the foods that you will include in your new diet.
Eat A Lot Of Tuberous Vegetables (and Legumes)
Most of those foods should be vegetables. A good mix of tuberous vegetables will give you plenty of minerals – minerals you will need for rebuilding your health. You'll also get plenty of vitamins.
Include lots of potatoes, sweet potatoes, beets, and turnips. While not tuberous veggies, you should also include a lot beans and lentils in your diet too. They're an excellent source of protein, and contain an insane amount of nutrients. They're also dirt cheap.
Eat More Green Vegetables
Green vegetables contain a lot of magnesium, vitamin K, and numerous other vitamins. How do you know if you're getting enough greens? It may sound weird or a little gross, but check the toilet.
Seriously, you can learn more at thealternativedaily.com, but you can look over what comes out of you to determine whether you're taking in enough.
Don't Be Afraid Of Meat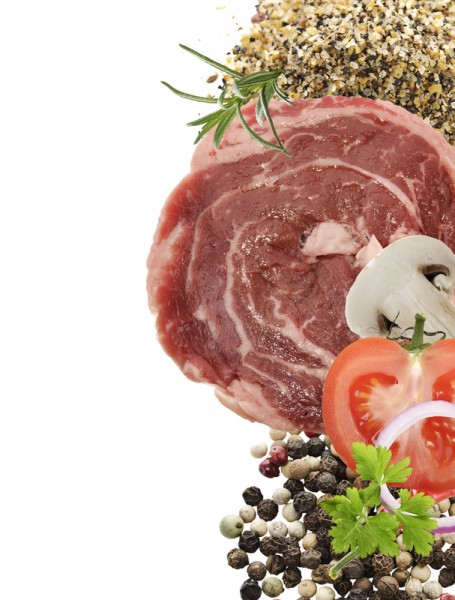 Meat gets a bad rap, but that's probably because people smother it in sugary ketchup or BBQ sauce, eat it with empty calories like bread, and don't watch their portion sizes. You need meat, especially red meat and liver. Chicken, pork, and turkey are also good, and don't be afraid to go outside the boundaries of conventional meals – include lamb, bison, and some wild game, like deer.
Meat is chock full of vitamins and minerals, and liver is the best source of vitamin A and highly-absorbable heme iron that you'll find. It's also a great source of B vitamins.
Meat, and meat products, are also the only way you can obtain bioavailable B-12.
Eat Fat
Don't be afraid of fat. It's the only source of fat-soluble vitamins you have, and you need those vitamins (Vitamin A, E, K, and D).
Eat plenty of fatty fish, chow down on fatty liver, and use copious amounts of butter on your veggies. You will be taking in K2 to protect your arteries, A to help with eyesight, skin health, and other vital functions, vitamin E for its antioxidant protection, and D which contributes to over 300 vital metabolic processes in the body.
Drink More Water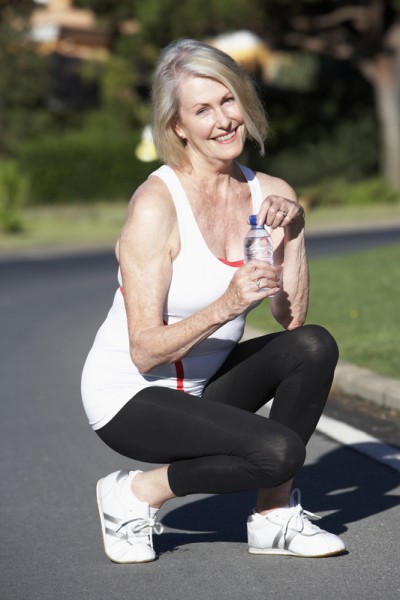 Without enough water, you will become dehydrated. There are a lot of rules of thumb out there, but you should really be drinking enough to prevent dry skin and stay hydrated, whatever the amount you need for that. Most healthy people try to drink at least 8 8oz glasses a day.
Compress Your Feeding Window
A little known study looked at the effects of eating a high-fat diet inside of an 8-hour "window".
Scientists divided up two groups of mice – one was fed within an 8-hour feeding window, while the other was allowed to eat all day long. Both groups of mice were fed a high-fat diet and consumed the same number of calories.
Oddly enough, the group that ate within the 8-hour feeding window did not gain weight, while the group that was allowed to eat all day long, without restriction, gained weight.
This led researchers to suspect that compressing the feeding window somehow was responsible for the slim mice. Followup testing showed that the time-restricted mice that ate within an 8-hour feeding window had improved mTOR and AMPK pathway function, which means that the mice had better metabolic function, which is probably why they were able to keep from gaining weight.
While not proven in humans, there is a reason to believe this might work based on limited observational studies.
Jenny Bennett is a dietician. She enjoys writing about wellness topics online. Her articles can be found mostly on healthy living websites.