This is a sponsored post written by me on behalf of hhgregg for IZEA. All opinions are 100% mine.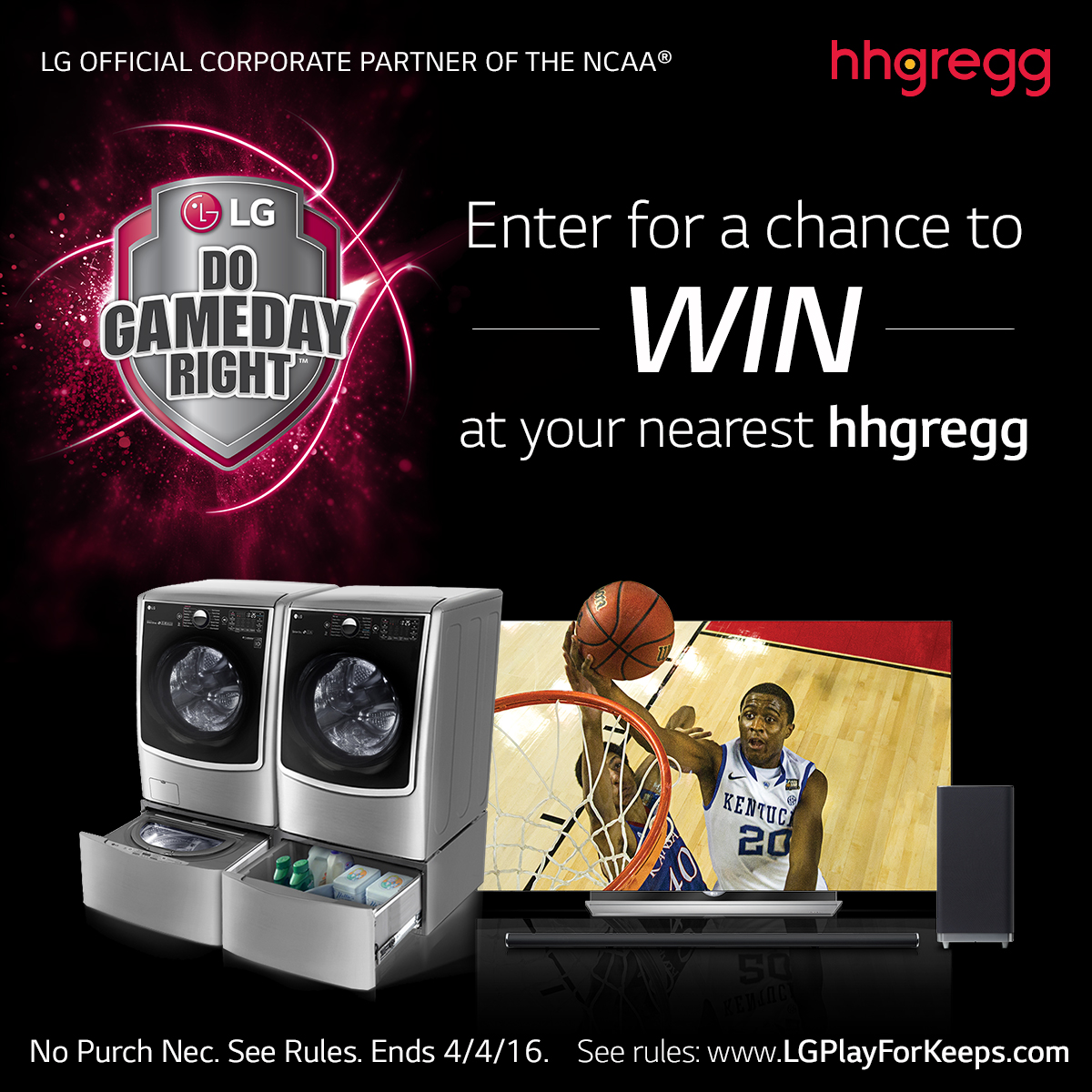 I love my local hhgregg. They always have great sales and promotions, so I was excited to see that hhgregg has teamed up with LG by offering the LG+ hhgregg Play For Keeps Sweepstakes. I've been hearing a lot  about the Twin Wash System, which allows you to do two loads at the same time with it's turbo wash capabilities, and knew it was part of this FUN sweepstakes.
For the month of March you can enter to win by filling out the form at LG + hhgregg Play For Keeps Sweepstakes 
Or by doing what I did…
Go into your local hhgregg
Get a demo of the LG OLED TV or LG Twin Wash System
Receive a scratch-off ticket
Enter your ticket's code online to reveal instant prizes and be entered to win the grand prize
I looked at my ticket and saw that they are offering in store prizes including an
LG OLED TV
LG Twin Wash System
LG Surround Sound System
hhgregg gift cards
Online prizes include
LG 4K TV
hhgregg gift cards
You can get an in-store scratch off when you watch a demonstration of either the LG OLED TV or the LG Twin Wash System! This new category LG OLED TV offers intense color and a wide viewing angle. The LG Twin Wash System can do two loads of laundry at the same time…a regular sized one, or a small one (great for hand washables, lingerie, or that outfit that you need in the morning). Both loads have the same turbo wash capabilities!
I can't wait to demo the LG Twin Wash System, because as you know, I love my stripes and wouldn't it be great to have my favorite striped shirt clean EVERY day? I could if I won!
Unfortunately I didn't, but YOU CAN by going into your local hhgregg, watching a demo of either product and entering your code online!