I've been itching to drive something new. Honestly driving my current car has gotten me down it's an efficient car however it's boring and "All work and no play makes me a lame driver." So it was time to reinvigorate my love for the open road and my friends at Lexus did just that. It's no secret that I was not a fan of the IS-F but loved the IS-350 F Sport. Let's just say that I'm picky when it comes to a performance ride.
Was I going to like the all new Lexus RC?

Obviously!!!!!
So first I flew into LaGuardia on one of the oddest flights of my life, I think the plot was a bit drunk because he flooded a bathroom before takeoff and then backed into something on the runway. Touchdown was a bit tricky as well but I got there so it wasn't that big of a deal. Then it was off to the Ritz in White Plains NY. This place was pretty cool but I was just so anxious to get into a car that it was all I could think about. I figured casual was the way to go this evening, so I paired a blazer with my favorite new Closed jeans and a white Oxford shirt and headed out to meet the rest of the journalists on this trip. We had an amazing meal at the hotel that night and a few cocktails to send me off to bed.

The next day it was time to get up early and drive a prototype of the Lexus RC-F!!!
Let me say now that this car is absolutely beautiful.

The design is amazing, honestly the car is just jaw dropping pictures do not do it justice, this car has to be seen up close to be appreciated. The exterior is sleek and modern and playfully sporty. This car completely turns heads so much so that there was a rumor that a police officer pulled one over the day before I showed up just asking about the car because he was so impressed with how it looked. I have no way to argue the validity of the story because the car is that good looking. When was the last time you saw a Lexus coupe?
Let's talk about the interior of the car.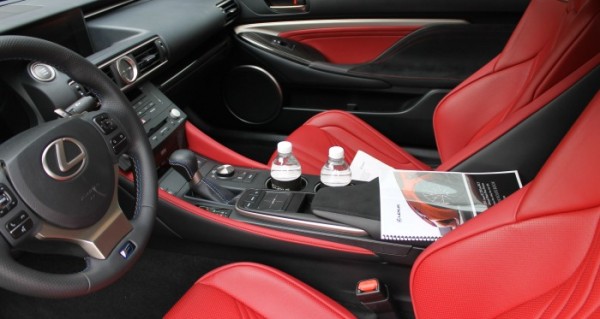 My biggest complaint about the Lexus IS-F was with the interior of the car. The moment I opened the door of the Lexus RC-F and it was like they had read my mind. Everything that I didn't like about the IS-F had been upgraded in this hot new car. Did the design team at Lexus read my mind? This automobile's interior is overall sleek and modern, with leather work that shows real craftsmanship, the LFA dash design is monumental. It's the perfect balance of luxury and function rolled into one. Techies and non-techies alike will love the Lexus Enform infotainment system with remote touch that lets you swipe just like you would on your home tablet. Hop in, start that car and turn on the tunes, because the 10 speaker sound system completely kick ass, it bumps.
I sat behind the wheel and the rest is a blur
The Lexus RC-F combines power, handling and grace in the ultimate coupe under 100k. The RC F has an all-new 5.0-liter 32-valve V8 engine that will provide increased maximum power at higher engine rpm than previously possible. Yeah, it's freaking fast! There were numerous times during this drive when I looked down and saw that I may or may not have been doubling the speed limit (who knows what the speed limit is anyway), and when you have over 450hp who cares if you see some red and blue behind you, just out run them.
The drive
After spending a few hours in the car it was time to hit Storm King Art Center and see some amazing works of outdoor art. All I could think about was the car, and while we stopped for lunch, I couldn't tell you where except that the Brussel sprouts were amazing.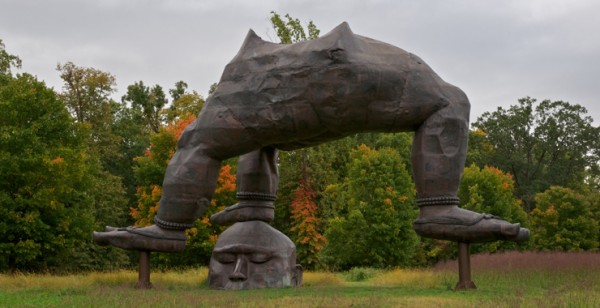 Then it was back to the hotel, pack quickly and fly back home. It was such a short trip that I could not even begin to unleash the mayhem that I wanted to in this car (or could have).
Hands down this is my favorite ride of the year.
I can not wait until the car hits dealerships so I can drive it again. It combines deign and power in such and elegant way that it reminded me of how great a simple drive in a car can be.
Thank you Lexus.
For a test drive & more information