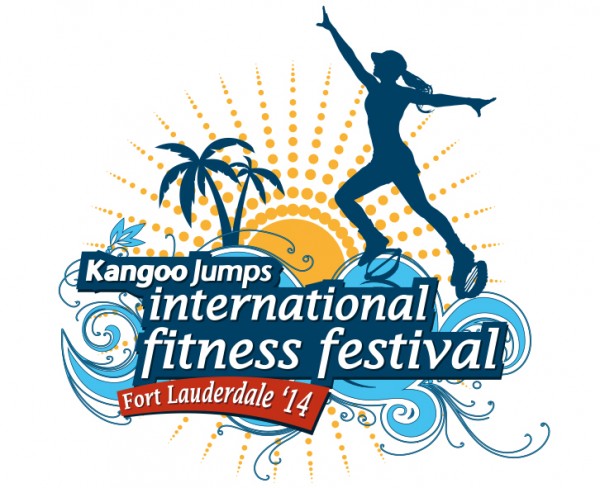 Do you remember loving the bounce house, jump rope and trampolines? I do. Last week I was invited to participate in a Kangoo Class in Fort Lauderdale at Polestars, but I happened to be far, far, away from South Florida (in Southern California). While I'd have LOVED to be bouncing around with some of my favorite friends, I had to watch them have a blast via social media. Alas, I never had the opportunity to try out those FUN Kangoo Jumps rebound shoes, like the ones worn by Kris, Kim and Kourtney Kardashian, Anderson Cooper and many others.
That's right…I COULD have Kardashian'd the HECK out of those. 
The Kangoo Jumps International Fitness Festival is coming to Fort Lauderdale at the Bahia Mar Hotel and Resort on Sunday, October 12 from 9:30 a.m. – 7 p.m.  It'll be an bouncing fun time for the Kangoo Jumps fans to connect with international trainers and presenters for a day of fitness and fun benefiting the YMCA of Broward County.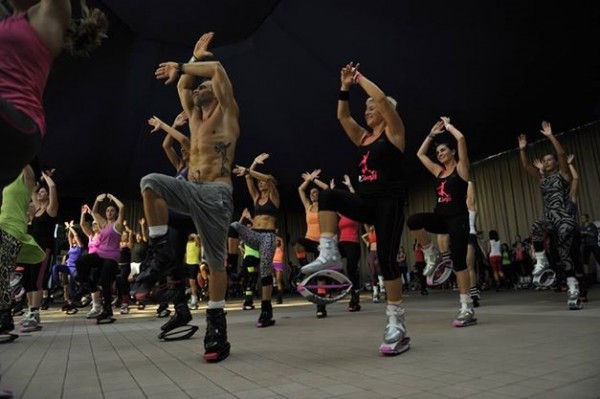 For complete program details and to register for the Kangoo Jumps International Fitness Festival 2014, visit www.KJfestival.com. Registration for the event is $70 per person through September 15 and $75 through September 30.  Boot rental is available for an additional $10.
There will be classes that range from indoor activities, such as Kangoo Dance and Kangoo Power, to outdoor classes of Kangoo Boot Camp for adults and Kangoo Discovery for children and teens aged six and older at the festival. You don't have to be an expert to have fun on these rebound shoes.
WILL YOU REBOUND your way to fitness?
Enter to win a pair of Kangoo Jumps rebound shoes and registration to the festival below…