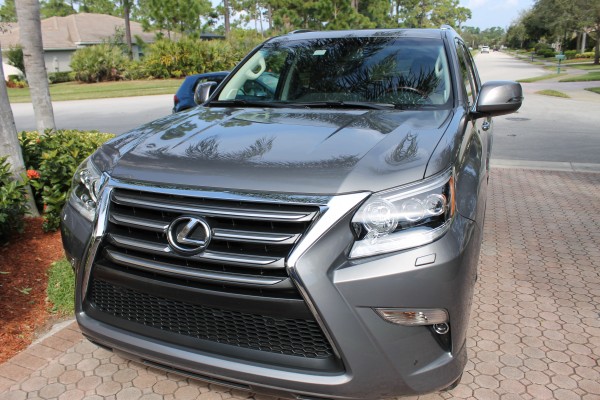 As many of you know, I play rugby.  It's a rough sport and it's a ton of travel.  This always presents us with a problem.  We travel with 24 guys (23 players and 1 coach) sometimes we even bring some supporters so the dilemma is having an automobile that is large, comfortable and fuel efficient.  That is way too much to ask for in a car…usually.  That is until we drove to St. Pete in the Lexus GX 460.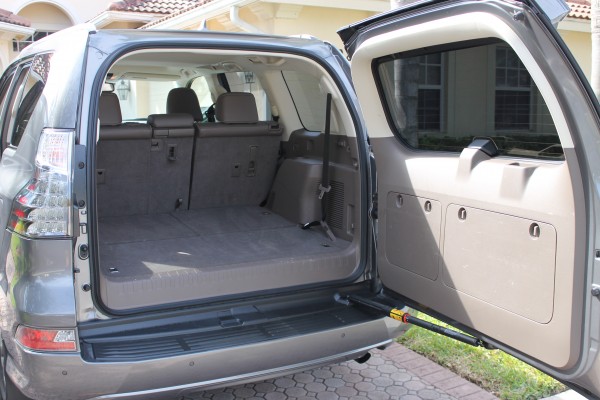 We piled into the car early in the AM for our cross state trek.  We got off to a great start as it's powered by a 4.6-liter V-8 that produces 301 horsepower, and it accelerates willingly from 0-60 in only 7.8 seconds. It does this completely smooth with0 a 6 speed automatic transmission.  The breaks were nice and soft for cushiony stops.  The car also has the shock absorbing power of a performance truck so there was no bouncing around unless we were messing with each other. All the more impressive is the standard Kinetic Dynamic Suspension System (KDSS), which hydraulically links the front and rear stabilizer bars.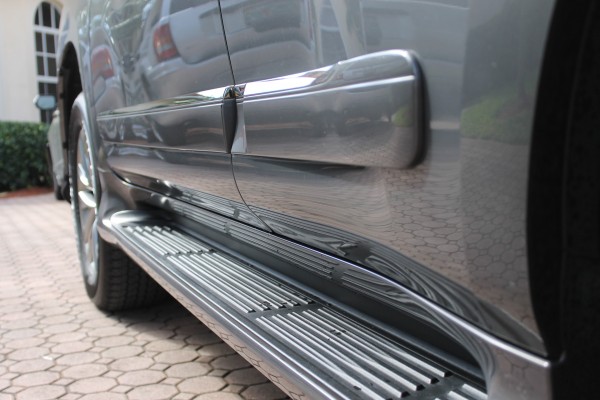 The look and feel of the interior appointments in the GX 460 is also top-notch.  The center console was easy for me to adjust and get to and maintain control of the radio.  Front seats are nicely padded, with excellent support as well as good headroom and legroom. The second row is very roomy, too, and it's not only split but it slides fore and aft to adjust legroom and aid entry to the third row.  The third row kinda sucked.  Sorry but true we put our team midget there and he even felt cramped.  It didn't help that he was next to all of our smelly kits.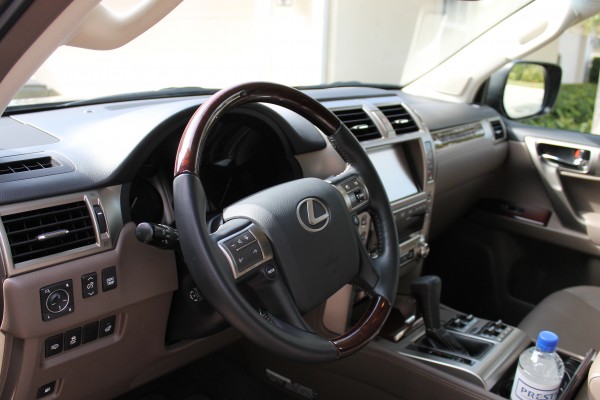 The 2014 Lexus GX comes with all of the expected luxury and convenience features you'd want on an upscale SUV.  This also includes the navigation system in the GX is packaged with Enform, which offers a suite of services delivering weather and a mess of other features.  The 2014 Lexus GX is quite the drinker, but not bad for all the room and power you get. It's rated at 15-mpg city, 20-mpg highway by the EPA.
Thank you Lexus for giving me the ultimate road trip machine without renting a camper.  It was a pleasure to drive the boys in this ride fine SUV as it provided all the features we needed for out away trip.  We lost, pretty bad but at least we were comfortable on the long ride back.
DETAILS
For more info about the Lexus GX 460 visit: 2015 Lexus GX