It's easy to get overwhelmed in a city like Las Vegas. With so many luxe places to stay and even more dining and entertainment experiences, how do you choose? While I haven't yet made my way through ALL of Las Vegas' culinary treats, I've spent enough time there to get to know a few of them quite intimately. Each time I visit, I'll check few more off my list, but in them meantime, here are some of my current favorite Las Vegas dining experiences.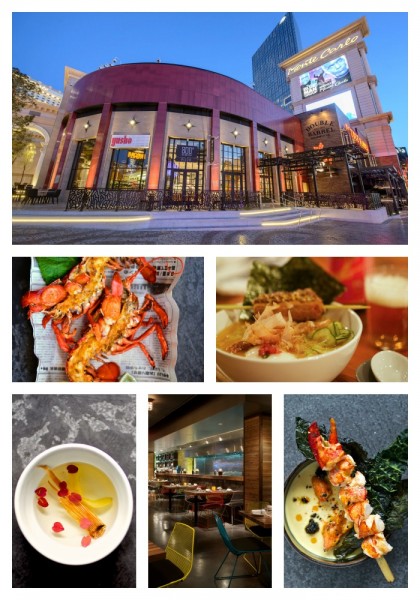 Let's start with one that I've mentioned before, mostly because I can't conceive of going to Las Vegas and not stopping in once or twice (or EVERY night if I had my way). Chef Brian Lee has created a mixture of Asian comfort food with street food in a dining experience that will have you wishing that you lived close enough to be running in to this casual eatery daily just for taste of his ramen and a plate of his amazing duck breast.
Even those who aren't huge fans of Asian cuisine, will be digging into his lobster with both hands (no apologies….I did the same thing).
Located in the Monte Carlo, Yusho is open daily for dinner from 5pm.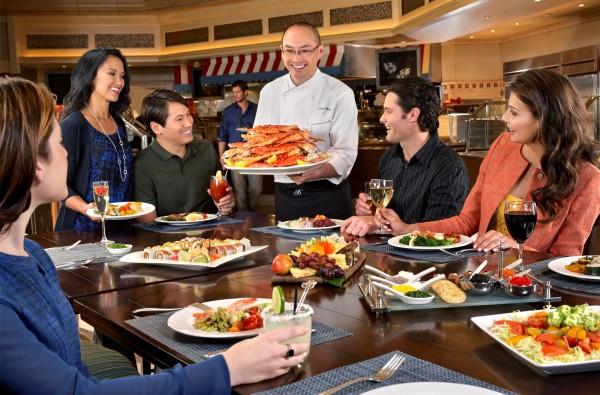 As if the buffet at the Bellagio wasn't spectacular enough, they have elevated the experience by having the incredible Chef Edmund Wong choose the best of the best for your dining pleasure. From platters of King Crab Legs to an array of caviar, the food seems to come non-stop from appetizers to desserts made table side. Yes, you can get up and enjoy from the "regular" buffet, but WHY when you have the BEST of the BELLAGIO right at your table. Gather all of your friends, because this dining adventure is for groups of eight or more!
Reservations are by e-mail only at: buffetchefstable@bellagioresort.com
NEW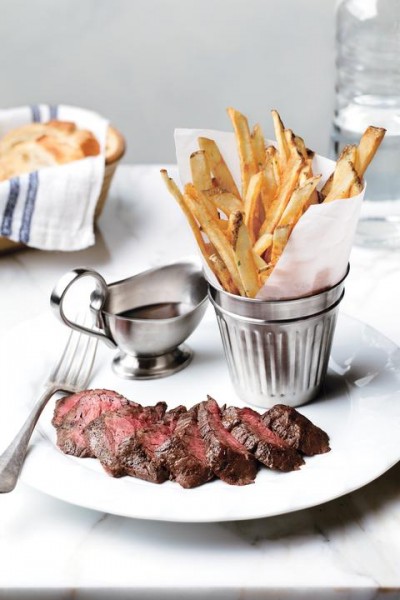 I'm a HUGE fan of Michael Mina's restaurants, and I haven't yet been to Bardot, but you know that French Bistro dining is my FAVORITE, so I'm going to recommend this restaurant without even having stepped foot in the door. While those steak and frites look delish, I'm dying to check out their brunch menu including Lobster Croissant Benedict and Brioche French Toast with vanilla mascarpone.
Located on the second floor of Aria, Bardot Brasserie is open for dinner, as well as brunch on Saturday and Sunday.