I am a #VZWBuzz Ambassador, as such I have or will receive product &/or compensation, however all opinions are strictly my own.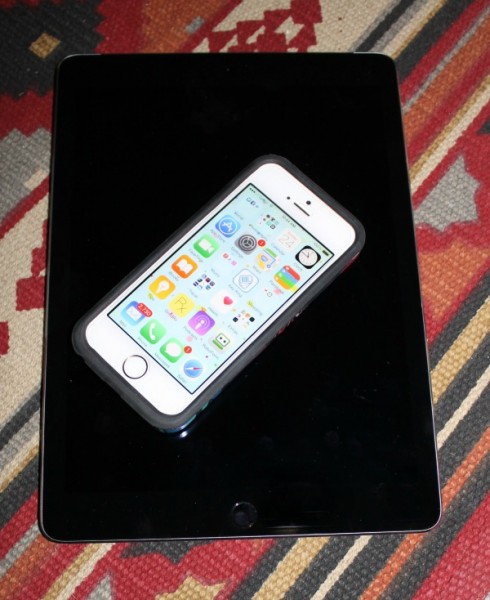 If I could reach you by pen & paper…I would love it, but in the world of blogging it's not possible (although I do still carry around notebooks & pencils). Since my work is housed completely online, and I travel so much, I figured that I'd give you the inside scoop as to what I bring along with me on my travels and how I work.
A. The Phone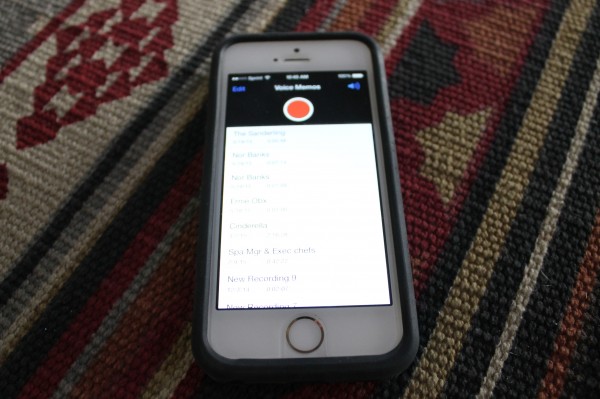 It's probably my most important piece of equipment that I carry. Yes, I bring a DSLR, but when I'm spending a long day out exploring…bringing a smartphone is so much more…well…SMART. My device of choice? Lately it's been my trusty old Apple 5S, instead of my Galaxy. WHY?
I can stay in contact with Mr. S, Ben & friends when I'm out of the country without paying texting fees by using iMessage.
I hate taking notes on a phone. I use the recording feature when I'm interviewing, or SPEAK my notes using the microphone.
Photos – with the Camera+ app, I can take amazing photos as well as crop, edit & upload them to ALL of my social media accounts
Essentials – I keep apps for subway routes, currency conversion, and of course maps to get around.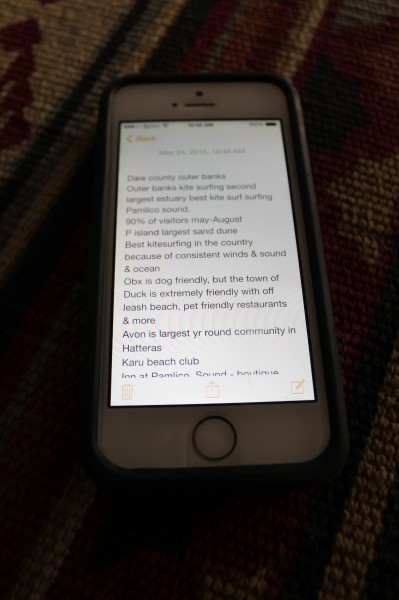 B. The Tablet
Remember how I said above that I hate taking notes on a phone, well I can actually take any notes on my tablet with a fair amount of ease. I download movies before I fly, and watch them on the plane. I keep my books stored for reading before bed, and of course all of the same apps that are on my iPhone (I love the fact that it all syncs). I currently use an iPad Air (128 GB) that I won in Thailand for my "best video" win while I was on a press trip. I also use the camera for videos (I get a larger view with the screen), especially when reviewing hotel rooms. I find that because I have to hold it in two hands, that the videos are less shaky than when I use my phone.
C. A Hotspot –  my NEXT purchase
When you travel as often as I do, you learn VERY quickly that hotel wifi…SUCKS (no mincing words).
I was recently in South Beach at a luxury hotel, ready to do a twitter party when I realized that I couldn't get online…not from my room, not from the lobby, not even from the business center. It made me think about ALL of those times that I've struggled to get internet or trudged all of my belongings down to the nearest Starbucks, because my hotel's wifi was insufficient.
Then, while in The Outer Banks last week, my PR rep had a Verizon Jetpack Mobile Hotspot…IN HIS CAR! All of the bloggers & journalists that he picked up at the airport were able to WORK for the 1½ hour drive from the Norfolk Airport to Kitty Hawk. As we traveled around, he drove, and we worked. The connection was stable & the hotspot could easily accommodate up to 15 devices at once.
While those are the basics, I also bring my camera, a portable power pack, and if I can wrangle it out of Ben's hands…our GoPro.
I love learning what others bring with them when they travel. What are YOUR go to devices for your upcoming summer vacation?