Are you looking for ways to make your home more luxurious? There are some great aesthetic and practical choices that you can explore here. Let's take a look at some of the best options.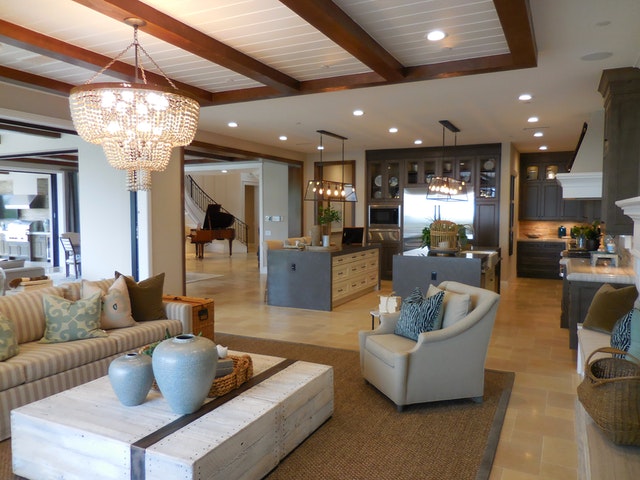 The Best Flooring
If you want to ensure that your home looks and feels more luxurious, you should always think about the flooring first. This has a massive impact on the overall aesthetic of any area of the property. You might for instance want to consider solid wood flooring for your home. This choice is going to be a beautiful option for a contemporary home design. Or, you could even opt for something a little more ostentatious and eye-catching like granite or marble.
A Great Way To Workout
Alternatively, you might be more interested in making practical changes to your home. If that's the case, then you could think about adding a space to your home for exercise. This is a great way to improve your wellbeing and your home at the same time. If you have the cash to burn here, then you could think about adding a swimming pool to your home. A lot of people assume that this is going to be too expensive for their budget. However, that's not always the case because a fiber-glass pool is a lot cheaper. Indeed, the biggest cost will be the excavation work that's required to fit the pool. Alternatively, you could think about adding a home gym. This can be added inside or outside the home and all you really need is an empty room as well as a few different equipment choices.
Unique Design Choices
If we're back to thinking about making your home look more luxurious, then there are a few unique choices that are guaranteed to ensure it stands out. For instance, you could think about investing in a 360-degree fireplace. As you might have guessed, this is a fire that you can see from all angles regardless of where you are in a room. These can be artificial or real depending on the design of your home. You could also think about adding a home cinema room to your property. This is an awesome if expensive tech addition that will provide countless hours of entertainment.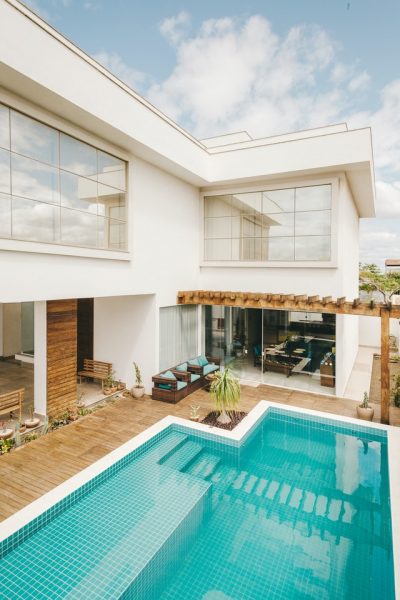 Awesome Exteriors
Finally, you might want to think about making some changes to the exterior of your home to make it far more luxurious. For instance, you could embrace the alfresco lifestyle with an outdoor kitchen. This can be the perfect space to cook up some delicious meals through the evening and impress any friends or family members who stop by. The cost will be roughly the same as a modest sized pool.
We hope this helps you understand some of the best ways to add a little more luxury to your home. In doing so, you can make sure that you have more ways to enjoy your property and you can even impress anyone that comes to see your property. This can be useful if you are keeping a future sale of your home in mind.