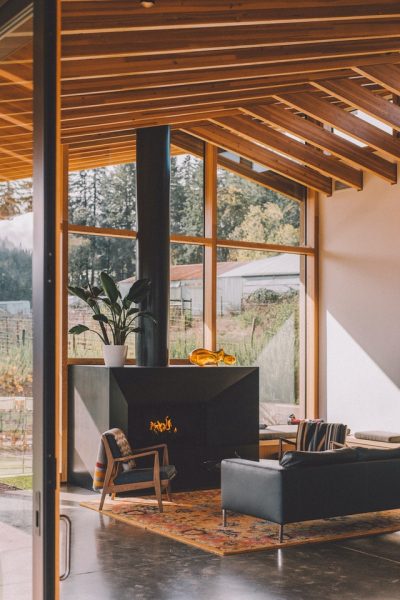 Having properties in two separate locations is excellent for a lot of reasons. For instance, it offers you somewhere to vacation without needing to pay for accommodation. It also gives you a place to stay if you live in one state but need to work in another.
However, it can be quite a hassle trying to maintain both properties, especially if you spend more time in one location than the other.
If this is you and you want to know how to keep on top of your home in the Carolinas and another property elsewhere, these suggestions might help.
Hire A Concierge Service
If you travel between your properties fairly frequently, then both your homes are probably well-maintained. Even so, it helps to have someone around to look after your place while you're gone.
That's why hiring a personal concierge could be worthwhile. The demand for this service is growing, and it's clear to see why. While you're at your Carolina property, someone can come and tend to your second home, from watering plants and landscaping to various cleaning tasks. This way, you don't return to your place a few weeks later to find it looking worse for wear.
Consider A Rental
Just because you need two properties in multiple states, that doesn't mean you have to own both of them. For instance, if you spend a lot of time in Washington DC but your main port of call is still the Carolinas, you could always just rent instead of buying. That way, you have access to a place when you're in the area, but don't have to worry about upkeep while you're away.
If that idea appeals to you, you might wish to consider these apartments in Washington DC. There's a wide range of properties across the city that come fully-furnished and boast an excellent range of amenities. Whatever it is you're looking for, whether it's a studio just for you or a multi-bed place for your family, one of these DC apartments should be perfect.
Buy A Condo
If you want your second home to be tended to while you're in the Carolinas, it could help to buy a place in a condominium. Provided it's part of the right association, you could have some of the maintenance and repair tasks done for you, without having to get involved.
This does tend to cover exterior work and communal areas more than your actual residence, so it may not be ideal if you're away for long periods. Still, if a condo works out to be a good return on investment, then that maintenance work could really come in handy.
Rent Your Property Out
Once again, renting is a great option, but for other people rather than yourself. If you already own a second property, or you prefer to buy your own place, then it could help to rent it out while you're away.
This will bring in additional income while you're in the Carolinas, helping you to cover the cost of looking after two homes. Plus, you won't have to worry about keeping the place clean while you're away, because the current occupants will do that for you.
There's plenty to consider with renting, but if you feel it's right for you, it could be precisely the solution you're looking for.
Looking after multiple properties at the same time might seem like a headache. However, you can reduce a lot of that stress if you implement one of these suggestions.