The handsome young star of The Hundred-Foot Journey sat only inches away. I had made my way to the front row, because I didn't want to miss a WORD that he said. This was the film I came to Los Angeles to devour, and I enjoyed every last bite of it. I got to know a little bit about Manish Dayal in an interview, and he is such a sweet gentle soul.
Here's what I learned about the MAN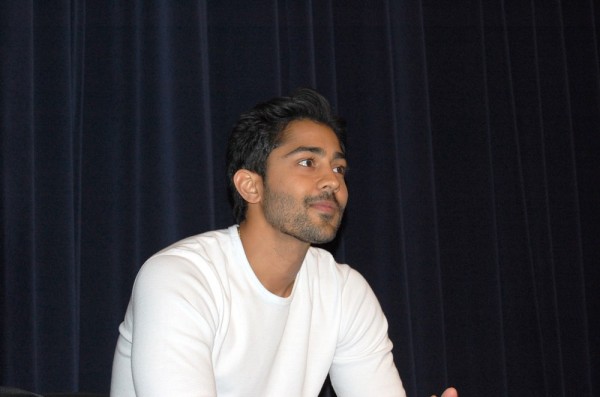 He's a South Carolina boy.
He LOST weight for the first portion of the film to give himself a more innocent look.
He didn't think there was anything about the French and Indian cultures that were similar, until he started working on the movie. It was after working with the story that realized they're actually distinctly similar unlike any other culture in the world because of their appreciation for food.
The chemistry between he and Charlotte Le Bon was "hot and spicy."  Seriously, they became friends fast because of  her sense of humor.
He's a bit of a prankster.
He did NOT go to drama school.
The day that we spoke with him his mom hadn't seen the film yet, and he seemed excited to have her see it.
He has very simple tastes. His two favorite foods that his mom cooks for him are Grilled Cheese and Rice and Daal.
His favorite food on set, was the beef bourguignon (yes, they got to eat the food that was made for the film).
On Helen Mirren
She's hilarious, and she has a very crass sense of humor.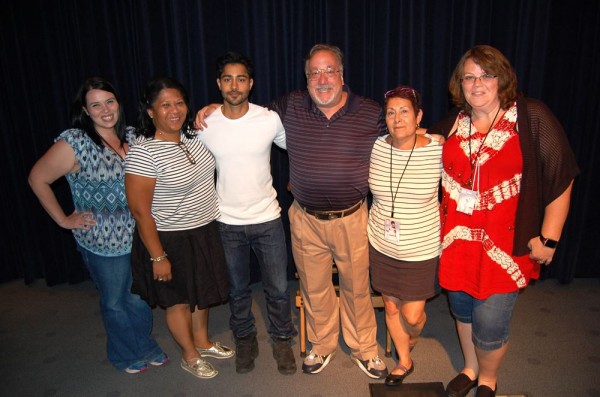 On meeting Oprah
She is incredibly with her knowledge and  her knowledge of the world and she imparts things that we talked about on set.
Scene that should have made the gag reel
Maybe the scene when we were in the forest picking mushrooms. You know, the way that scene went was, there were jokes everywhere.
The Takeaway

In order to achieve something great you have to go after life's uncertainty and commit yourself to a higher purpose.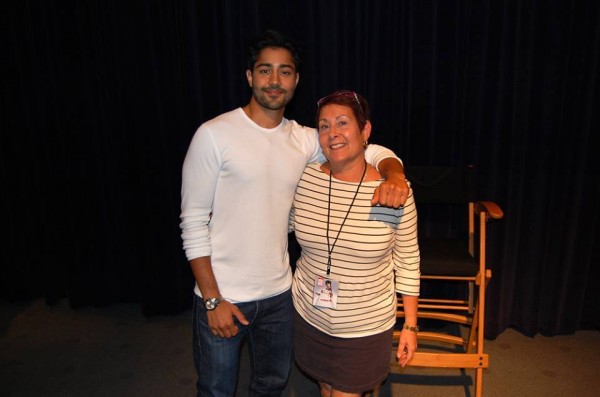 Thank you to Mitch of GayNYCDad for pushing me next to Manish (I've decided we should be on a first name basis) and telling him that I wanted a photo. I wouldn't have done it myself.
The Hundred-Foot Journey opens TODAY: August 8, 2014
Rated: PG
For more information