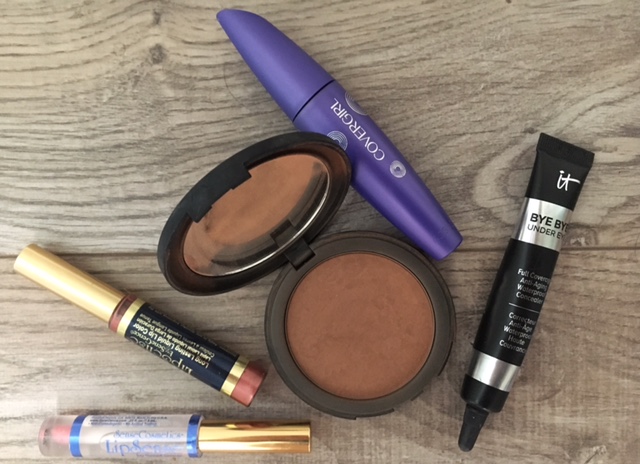 OR…
How I make myself a little less scary to look at before I walk out of the house.
Now, if any plastic surgeons or med-spas would like to be a part of this…I welcome them to offer me just about ANYTHING to reduce some of the damage that I've done sitting out in the sun, eating poorly, drinking, staying up late, and having a FUN LIFE.


Most of the products included in the video can be purchased either online or at your neighborhood drug store.
Lipsense – I buy mine from Crissy Beam at The Gloss Life
Lashblast Fusion Mascara – anyplace Cover Girl is sold (I grab it at CVS or Target usually)
It Cosmetics – Ulta, Sephora, online, etc.
Gorgeous Cosmetics – you have to visit their ONLINE STORE