Can you believe that we only less than 5 weeks until SEPTEMBER? In the usual mid-summer panic of there's so little time, I have to make vacation plans I found a few places in the sun for that late summer vacation you've been putting off.
Frigate Bay, St. Kitts
St. Kitts Marriott Resort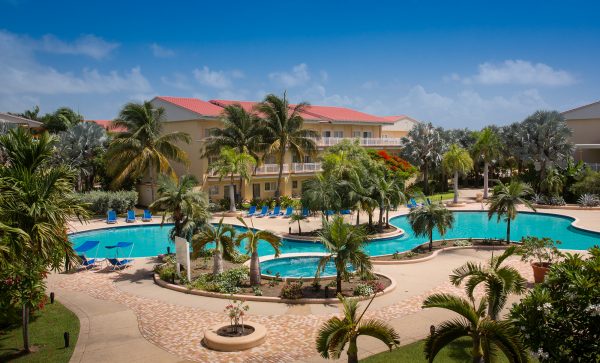 Located on a golden stretch of beach and bursting with Kittitian hospitality, St. Kitts Marriott Resort offers an incredible island escape for a fraction of the cost. With new airlift from New York and Dallas, the island is quickly becoming more accessible for North American travelers.
Travelers looking to get lucky should escape to the island of St. Kitts and hit the tables at St. Kitts Marriott Resort & The Royal Beach Casino – home to the largest Vegas-style casino in the Caribbean with 300+ slot machines and 20 table games.  When you need a break from rolling the dice, you can explore the island's rainforest and zipline across the rainforest canopy to bump up that adrenaline, walk over to the nearby Frigate Bay Strip to bar-hop by the beach and get a taste of local island flavor at the resort's Friday Fish Fry and beach bonfire.  Golf pros looking to perfect their golf swing can book a tee time at the resort's Royal St. Kitts Golf Club – where you can aim for a hole-in-one between the Atlantic Ocean and the Caribbean Sea.
Turks + Caicos
Wymara Resort & Villas
With reduced hotel costs and direct flights from Miami, New York, Chicago, Atlanta and Dallas starting at just $225, Turks + Caicos is the perfect Summer Friday escape. Recently debuting their ultra-luxurious, private, oceanfront villas, Wymara Resort and Villas welcomes guests to one of the most lavish resorts in the Caribbean with 20-40% off summer stays at the villas. With indoor and outdoor living areas, a full kitchen and their own private waterfront pool flanked by over-the-water swim platforms with direct ocean access, these picturesque five-bedroom villas are the epitome of high-end island living.
This summer, the property's Rosé Your Summer enhancement — a nod to the island's rosé colored sunsets — comes with one day use of the pool cabanas with a pitcher of Aperol Spritz for two, a 50-minute Provo signature massage with eminence rose oil (one massage per person), and a reserved bed at Pink Bar during Sunset Hour to take in the breathtaking Turks + Caicos skies at dusk. Alternatively, the Summer Reset enhancement includes two Spa Fitness classes, one hydrating calm wrap at the spa and a two-course healthy lunch at Zest.
South Bay of Los Angeles 
AC Hotel Los Angeles South Bay
Southern California beaches, native blue butterflies and a brand new rooftop restaurant and bar are just some of the reasons to hit the South Bay, where summer is endless (literally, the artist behind the Endless Summer poster is a resident). Check into the brand new AC Hotel Los Angeles South Bay opening this summer, which will feature an epic rooftop restaurant and bar that allows guests to sip cocktails while watching air crafts fly in and out of nearby LAX (just minutes away) while also providing easy access to all things in this booming bay area just south of LA.
Other season highlights include the monthly summer El Segundo Art Walk, a self-guided tour features pop-up art galleries in over 30 creative businesses throughout (the famously filmed) downtown El Segundo, allowing Los Angeles-based artists to showcase their work. The summer event also includes food trucks, live music, and more activations.
Miami, Florida
Marriott Stanton South Beach
Welcome to my hood! The beautifully renovated beachside hotel is hopping on board the 'micro-break' trend with a staycation package this summer. Plan a tropical getaway to the South of Fifth district of Miami Beach, at one of the only hotels along Ocean Drive with direct beach access. The Marriott Stanton South Beach's "Staycation Stanton Style" package is equipped with daily cushioned beach chairs to lounge by the sparkling blue waters, complimentary bike rentals to live like a local and stroll the streets of South Beach, frozen margaritas, beach accommodations, a late 2 p.m. checkout and even more.
Expect the best of both worlds when skipping throughout the exclusive SoFi neighborhood, while also just steps from all the city action with top nightclubs, bars, restaurants, and boutiques within walking distance. Upon checking in, guests realize this is "not your mama's Marriott," as this resort embraces a cool, trendy beach club ambiance and relaxed luxury vibe, offering  224 rooms and suites, two pools overlooking the ocean, a chic sun deck, an intimate spa, and fitness center. This package does all of the booking for you, ensuring the ideal quick, long weekend (or maybe even weekday!) getaway, with activities and amenities galore — It's the perfect spot to experience everything that makes Miami, Miami.
Key Largo, Florida 
Playa Largo Resort & Spa
A trip to Key Largo will have you feeling like you're in the Caribbean without leaving the country. Retreat to Playa Largo Resort & Spa, situated on 14 secluded beachfront acres in Key Largo, offering travelers an oceanfront oasis filled with relaxation.
The oceanfront resort features 177 coastal-chic rooms and suites, along with 10 private bungalows and three-bedroom beach house with a private pool that really provides guests with the ultimate romantic island getaway. Relax by the waterfront pool or in a hammock along the property's private beach, get a coastal-inspired spa treat at the spa, or opt for a soft adventure off Playa's 15-slip marina that provides kayaks, paddle-boards, and parasailing adventures.
Elevate your romantic getaway with the new Water Table at Sol by the Sea, that offers guests the chance to kick off their shoes, dip their toes in the water and have front row seats to stunning Key Largo sunsets while enjoying seafood cuisine for dinner. Revel in romance and opt for the Chimnea package that provides everything you need for a romantic beachside bonfire: blankets, beach chairs, s'mores supplies and a fire butler to start and manage your bonfire. Take it step further with a bottle of wine and a charcuterie board upgrade.
Curaçao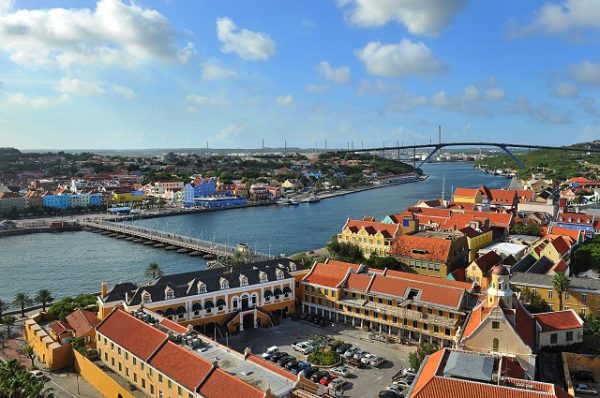 Cap off your summer with an unforgettable getaway to the Dutch Caribbean island of Curaçao. With direct airlift from Miami, NYC, and Charlotte, the Dutch Caribbean island of Curaçao continues to become an easily accessible escape for American travelers at any time of year, along with its convenient location outside of the Hurricane Belt (year-round sunshine, anyone?).
Explore the deep-rooted culture that spans more than 55 different heritages, explore the European architecture in the UNESCO World Heritage site of Willemstad, reach the highest point of the island by hiking up Mount Christoffel or get the adrenaline pumping with ATV rides through the island.
The island's most popular event, the Curaçao North Sea Jazz Festival is set to take place from August 29-31, with headliners top-tier headliners like Maroon 5, Mariah Carey, Pitbull, and Ozuna. Grab your friends and explore the endless options in Curaçao.