The 2019 Holiday Gift Guide has been sponsored by ALL of the items within the guide that were sent to us for placement. We vetted and checked out each one before including it in this guide. We hope that you enjoy it.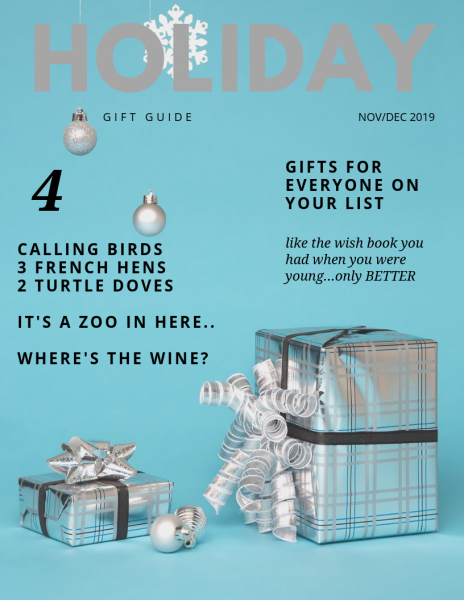 I sincerely hope that you enjoy this gift guide and use it for shopping inspiration. It includes everything from stocking stuffers to the wine that you'll be needing to get through the holidays. Yes, I've already opened the wine (both bottles) and I can tell you that they are delish.
I'll be featuring each of these products along with a little more information on my Instagram throughout the month of December. Please join in the fun at Instagram.com/zipporahs and be sure to check out my stories as well.
Each of the items in the guide is clickable and most will take you to either Amazon or another site where you can purchase them. In some cases, we receive an affiliate fee for you purchasing through the catalog and appreciate you doing this. Make sure to hit the "FULLSCREEN" tab on the center of the guide to get a full pageview.
Feel free to print the gift list on our sidebar to stay organized during the busy holiday season. To print it.
Right Click on the gift list photo
Open image in a new tab
Click print (or Ctrl + P)
Print as many copies as you need
This gift guide was a collaborative effort between 7 blogs. Please support them for MORE holiday fun.