This is a sponsored post written by me on behalf of P.F. Chang's Home Menu for IZEA. All opinions are 100% mine.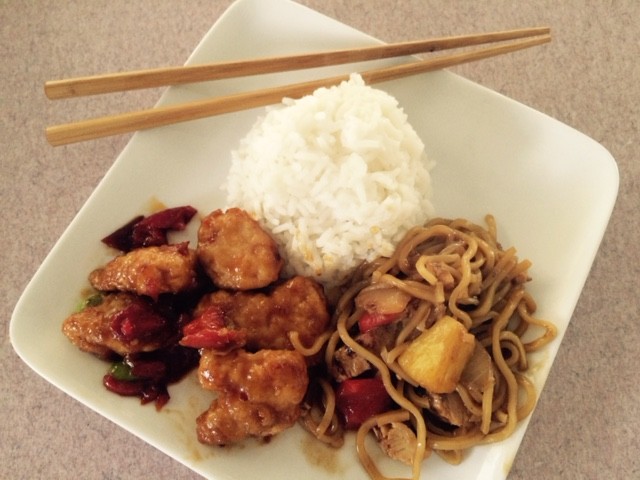 Dinner has changed a lot since it's just Mr. S and I. Fussing over a large meal isn't as practical as it was when Ben and his friends were sitting around the dinner table with us. Oh, we still sit down and eat together, but when it's just the two of us, we tend to be a lot more casual about dinners. That doesn't mean that I want to give up favorite meals and flavors, it just means that I prefer to take things a little easier. Take tonight for example. We both wanted Asian food, but I just didn't want to spend the day running to the farmer's market and the grocery, only to come home and slice 'n dice all day to prep. I definitely wanted a flavorful dinner with pizzazz (and by pizzazz I mean spice). Luckily, I had picked up a couple of bags of P.F. Chang's Home Menu earlier in the week, knowing that I'd want those authentic Asian ingredients and cooking techniques, designed by P.F. Chang's founder Philip Chiang himself for #WokWednesday .
#WokWednesday
Maybe I AM a creature of habit, but when I know that I can get quality ingredients like white meat chicken breast, beef or shrimp with perfectly cooked crisp veggies and noodles in aromatic sauces, I'll stick to my "habit" of having P.F. Chang's Home Menu on Wednesdays. It's like having a celebration in the middle of the week.
Finding good take-out can be "iffy"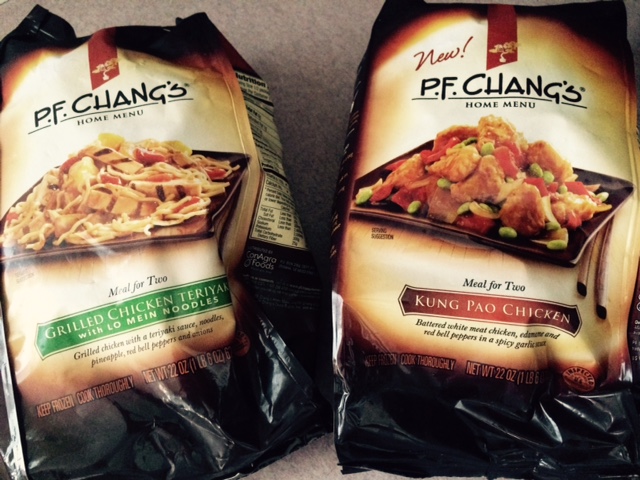 Which is why I prefer taking a stroll down the frozen aisle in my neighborhood grocery store. P.F. Chang's is easy to find, and for me, it's SO much easier than cooking from scratch. I can choose from a selection of bold exciting flavors, and making them at home gives me the opportunity to try dishes that I may not have tried before.
We keep it authentic
I keep simple square plates and always set the table with chopsticks.
Even though there are two of us, I always make at least two different entrees (each serve 2), just like I would at the restaurant.
We balance one hot and one not dish.
Sometimes I do an evening of appetizers only
It may be easy…but, it's DEFINITELY Champagne Living
Why not create a #Wok Wednesday tradition in YOUR house?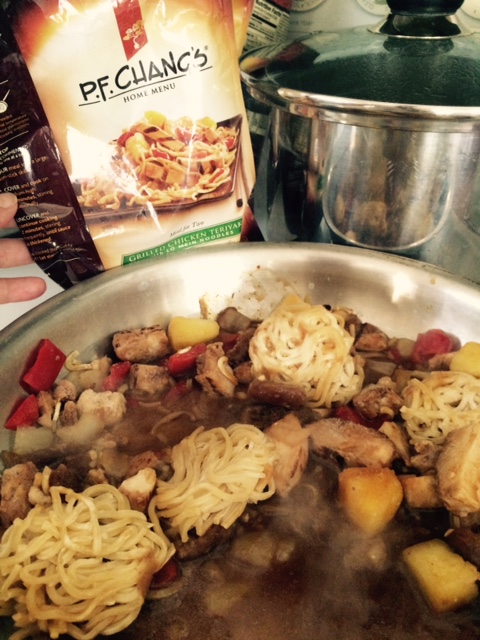 Forget the monotonous meatloaf or burgers mid-week. Why not wok it up next hump day with a P.F. Chang's Home Menu like we do?
GIVEAWAY
Enter to win a #WokWednesday kit to wok-it-up at YOUR house.
Wok Kit includes: branded woks, chopsticks, tableware etc.
GIVEAWAY ENDED
Winner: A Martin