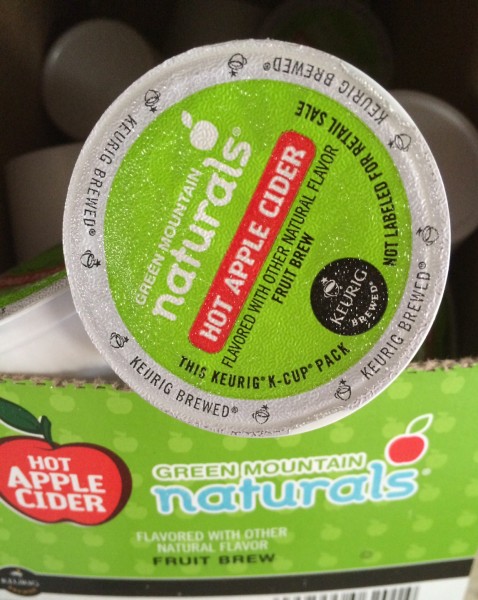 Each month you see me highlight a new brew offered by Cross Country Café here on Champagne Living. I'm sure you know by now which are  my all-star roasts and which I enjoy every now and then. Mr. S, Ben, and I have ALWAYS been coffee drinkers, but in the past month or two, Mr. S decided to STOP having a morning cup of Joe from the Keurig.
BUT HE STILL WANTS A HOT DRINK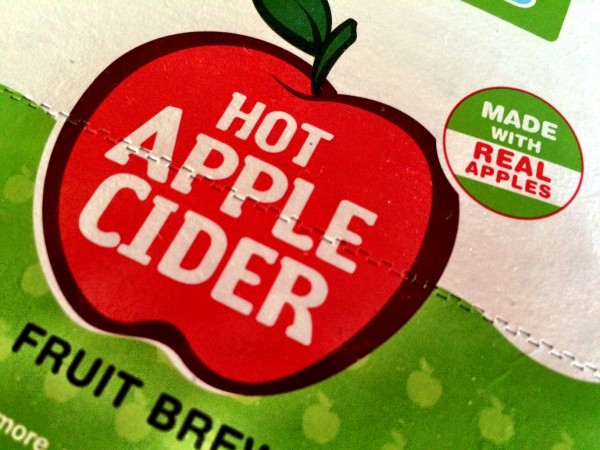 Luckily, I found a GREAT way to make quick Hot Apple Cider with Green Mountain Hot Apple Cider K-Cups. I simply add a cinnamon stick to spice it up (or mulling spices if I want to get fancy schmancy) and it's like a treat slopeside at the ski lodge RIGHT HERE AT THE MANSION. It's made with REAL apples, and no artificial flavors or preservatives…..best of all – picky Mr. S actually gave it a two thumbs up. While I do enjoy a good hot cider every now and then, I'm actually more likely to make a Cross Country Cafe's Hot Apple Cider MARTINI. YUMMMM!
Of course I still NEED my morning cup, so while he's leisurely sipping away at his cider, I'm gulping down two or three cups of black gold 😉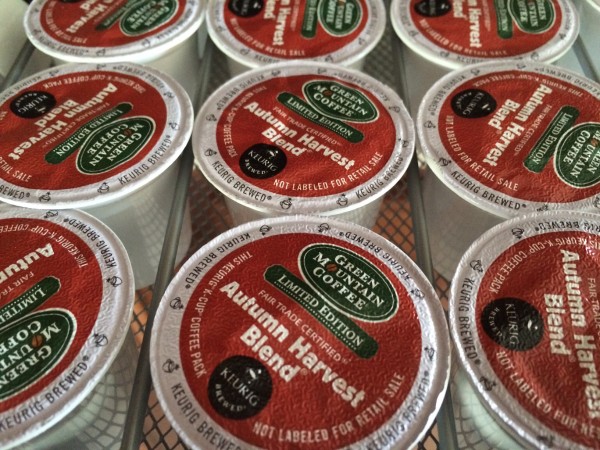 To celebrate the brisk weather (it's in the 60's here in Florida right now), I'm starting my day with Green Mountain Autumn Harvest Blend K-Cups. This is a bright coffee with a slight acidity that makes waking up EASY.  The blend is a mixture of both light and dark roasts for those who either can't make up their mind, or just like enjoying a balance between the two. It's a nice change from my usual Colombian coffee's that I drink and it's not too smokey.
RECIPES
If you enjoy playing barista at YOUR  mansion. Take a look at Cross Country Cafe's recipe selection. They're a great way to WOW your guests this holiday season
TO ENJOY EITHER OF THESE K-Cups
I received K-Cups from Cross Country Café to facilitate this post.