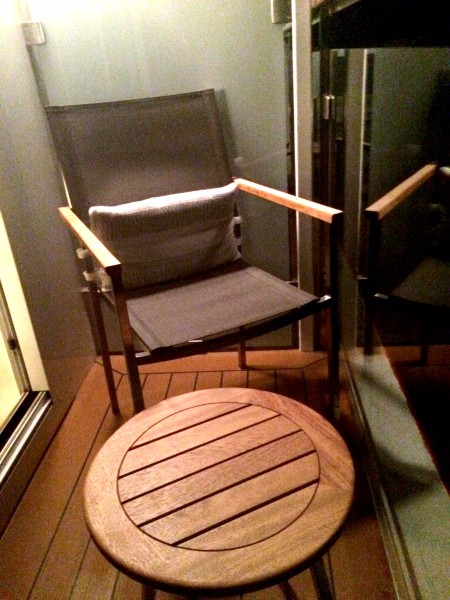 For me the things that set one experience apart from all of the rest are the small details. When push comes to shove there are many ships that go from port to port visiting the same small towns and historic cities.  With a few dollars and a plane ticket ANYONE can see Nuremberg, Vienna or Budapest, so why spend a week floating down the Danube and experiencing the lifting and lowering in the locks along the way?
It's simple, Viking River Cruises offers it's guests those little things that can turn a vacation into a memorable experience that you'll be talking about for the rest of your life.
It begins in your cabin with the
Amenities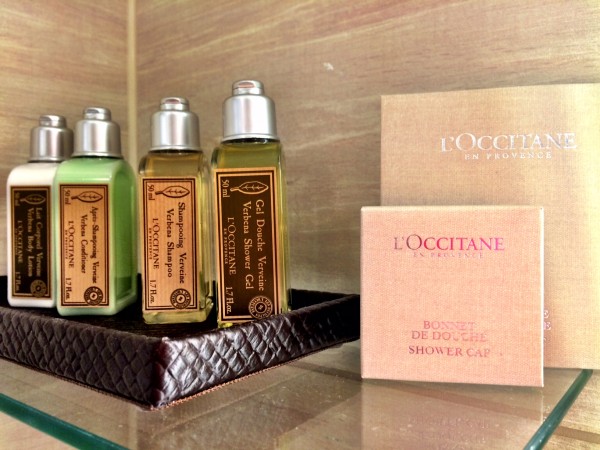 L'Occitane – Offering my favorite soaps, shampoo/conditioner, and lotions from Provence, seeing them on the shelf in my bathroom made my heart jump a bit.
Lets talk towels
There's nothing I love more than to wrap a BIG bath sheet sized towel around my body after stepping out of the HOT shower with GREAT water pressure. My travel companion ran out of the bathroom with the towel wrapped around her shouting about how I needed to tell you about the massive, fluffy towels.
While we're talking bathrooms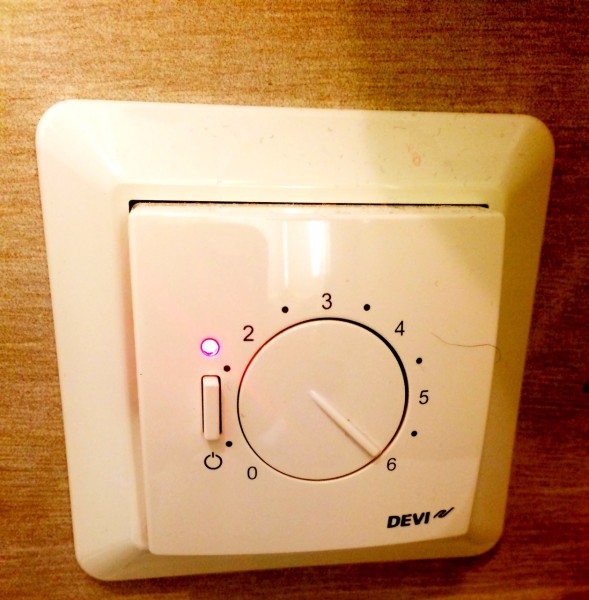 Stepping out of a shower on a cold winter day can be a shock to your system, unless…..you have a HEATED FLOOR. Just turn on the warmer before you step in to the the shower, and by the time you step out, your piggies will be snuggly warm.
Mirror mirror on the wall
Am I vain? I love having a "good" mirror when I'm getting ready for the day or to go out at night. With three substantial mirrors – one over the desk/vanity, a great lighted mirror in the bathroom, and a full length mirror on the back of the door, there is no shortage of spots where you can "check yourself" before heading out. By the way, in a small cabin mirrors open the room up and make it seem larger.
Sleepy time
European duvets, down pillows,  all in fine hotel crisp white linen give the beds the look and feel of a luxury hotel. If you love a good firm (but not HARD) mattress, you'll love these platform beds (with storage space underneath to push your suitcases so they're not in the way. Like most ships you have the option of the beds together or splitting them apart with a nightstand in between.
etc.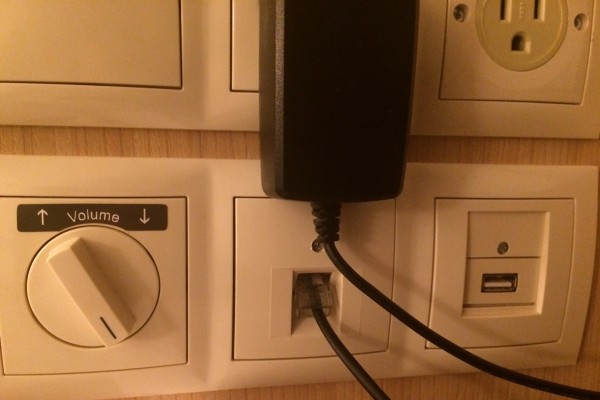 Both European (220V) and standard American (110V) sockets are available – so no converters are necessary.
A fridge is available for all of that great wine you buy in port and want to chill before uncorking.
The 40″ Sony flat screen television seems like a movie theater screen compared to the ocean cruises I've been on.
A double closet with plenty of storage, coupled with 9 drawers available in the main cabin
Bedside tables have large cubbies for handbags, totes, etc. and a pull out drawer
Water in beautiful glass bottles is replenished daily (no extra charge)
Reading lights over each of the beds
Volume control for the shipboard PA system – so if you want a gentler reminder from the Program Director – you've got it
A USB port in the wall – so charging your iPhone, computer, or other electronics doesn't mean having to use the socket!!
Comfy pillows on the chairs on the veranda staterooms (although it was too cold in Dec. to sit out there)

To read more about my Viking River Cruise:
Don't forget to follow me on social media on
For more about Viking River Cruises