Note: This post has been sponsored by Name.Kitchen. This is MY story and MY experience.
Popeye said it best:
"I yam what I yam, and that's all that I yam."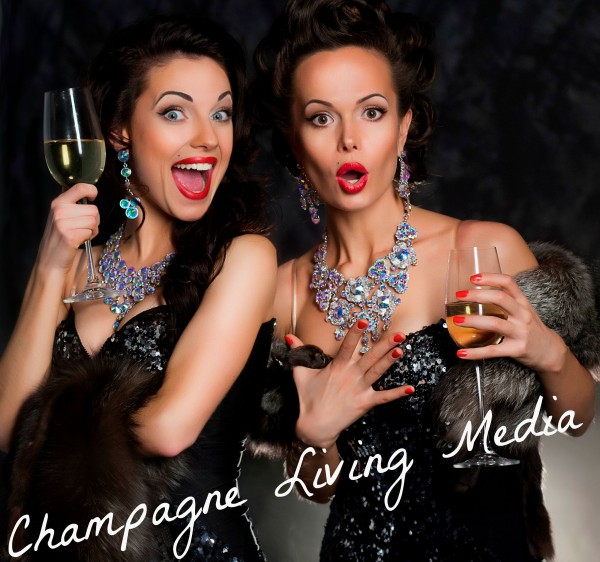 I suppose that's just how I feel about Champagne Living. I've always had this knack of being able to live high on the hog….even when I didn't have two nickels to rub together. I remember my friends asking me how I got to go the theater, dine out every night, and shop when they could barely make ends meet on a higher income than mine. How I lived in Paris when all I had was $100 in my pocket when I stepped onto the tarmac at Orly. It came easy to me. I always had a knack for living a creative life….this was no different.
So, when I was asked to start a blog about the subject, the name came easily.
The only problem I had was…
ChampagneLiving.com was taken and I was NOT going to compromise
I became a .net
Over time the Champagne Living "empire" grew to incorporate The Review Broads, The Gin Joint, as well as freelance writing ventures for both magazines and corporate blogs. Champagne Living is now a division of Champagne Living Media. As the parent company, I never really thought about needing ANOTHER site, but I realized the other day that if someone ELSE grabbed it, I could be SOL if I decided that one day I'd needed it.
Name.Kitchen
I am no longer envious of the .com…but, am in the process of looking at a not.com. A NOT.COM? That's right, click through Name.Kitchen and you'll be taken to Donuts…which offers a plethora of fun not.com's for businesses looking for something more memorable. Imagine a deal site with a .deal, a news site with .today, and even champagneliving with a .media. Hmmm….I wonder if I can talk Mr. S into starting a .golf site?
Get Creative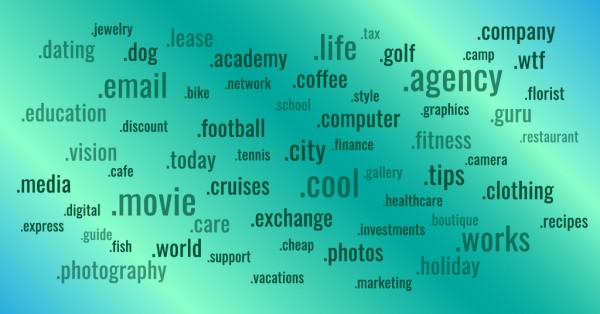 The fun part about Name.Kitchen is it gives you the tools to think out of the box when naming your business. There's inspiration galore! Watch the inspirations videos of how others have created their business names and use some of the nine naming tools available for coming up with a name that fits your business. Whether you want a little humor or your site focuses on serious side, you'll find the help you need. Finally, go ahead and claim your name, before anyone else does.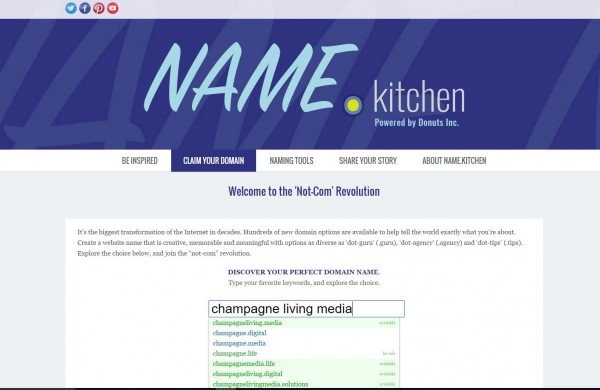 It's time to get into the kitchen
and name YOUR site. Head over to Name.Kitchen and take a look at what not.coms are offered and what are coming soon. Have fun, get creative and get into the kitchen and come up with a FUN name for YOUR venture and let me know what name YOU choose!
This is a sponsored post written by me on behalf of Name.Kitchen.