At (cough, cough) 57 I find  myself peddling as fast as I can to find something to reverse all of these years of sun damage and natural aging.  When I look into the mirror, I am hit with the fact that my GENES are JUST NOT ALL THAT GOOD (hey, I've got to blame this on SOMEONE). So I've been searching high and low (from Barney's to CVS) to find a product that WORKS. Yes, there are a lot that might do a little, but  I want a facelift and resurfacing for the price of a serum or tube of cream.
Do I have unrealistic expectations?
Probably. But, that doesn't stop me. I've used everything on my face from Preparation H to ingredients that I'd need three translators and a sherpa to find my way through.

Are the heavens about to open and light come through?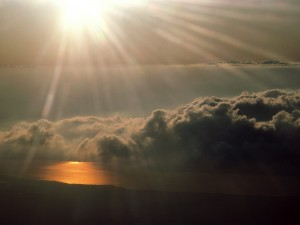 I've discovered a new product. It's not a new company  – but it's new to the US and this particular formula is VERY new to me. Rather than drone on & on about it….here's the video of my using it JUST ONE TIME!



Am I crazy or is there a DRAMATIC difference? Have I found the holy grail of anti-aging products or is it wishful thinking? Let's just say that I'm not giving these up for ANYONE or ANYTHING! While it's not a facelift in a jar, this is the first time that I've seen a HUGE difference in one pump of a cream. Shhhh…I also use the eye cream on my lip area!
You can find out more about Caudalie Premiere Cru products at CaudalieUSA
Caudalie Premier Cru anti-aging cream – $150
Caudalie Premier Cru The Eye Cream – $95

I received product to facilitate this review…that FACE and those OPINIONS are all mine.