Last week I told you about that fabulous new concept that Ann Taylor has been rolling out. The Boca Raton store is the 6th to be unveiled and I stopped in to the store to take a look for myself.
The differences are apparent the moment that you step foot inside. You're greeted with a full runway of mannequins showcasing the seasons collection.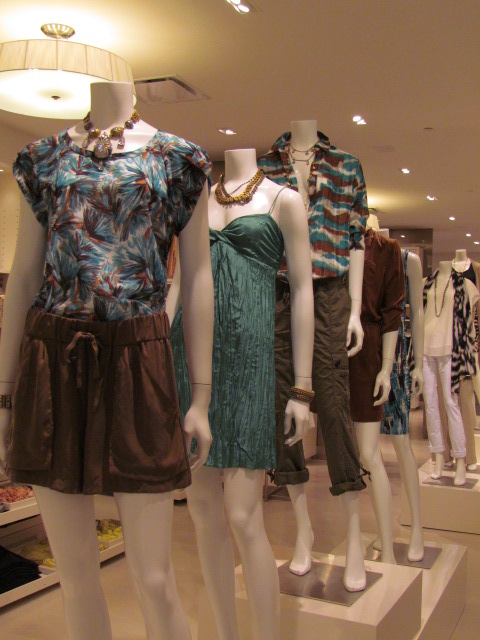 And what a collection it is. This season is highlighted with Lisa Axelson's collection of tropical inspiration, coupled with classics that will both delight and allow you to fashion an entire wardrobe from dresses to shoes, t's to earrings without ever having to step foot out of the store.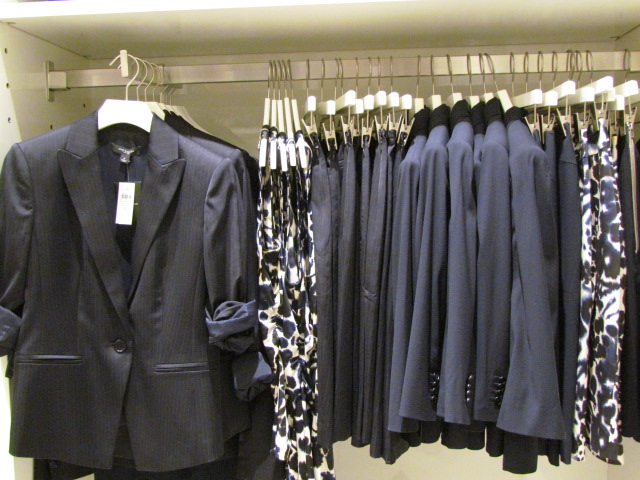 Lisa's take on the traditional navy blazer with prints that say "fun"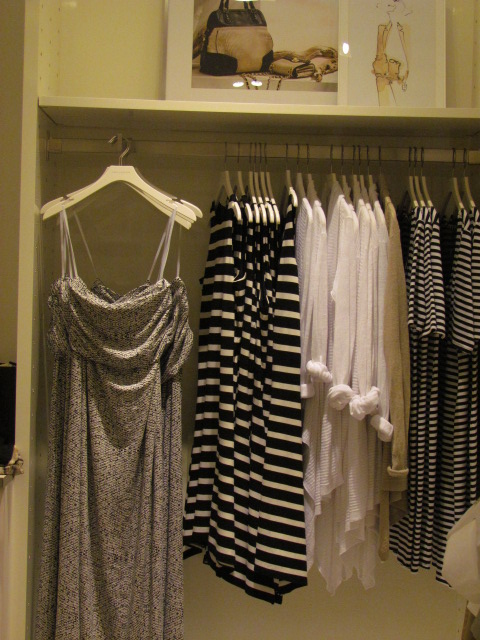 To pieces that called my name from across the store (you'll always see me in black, white and gray).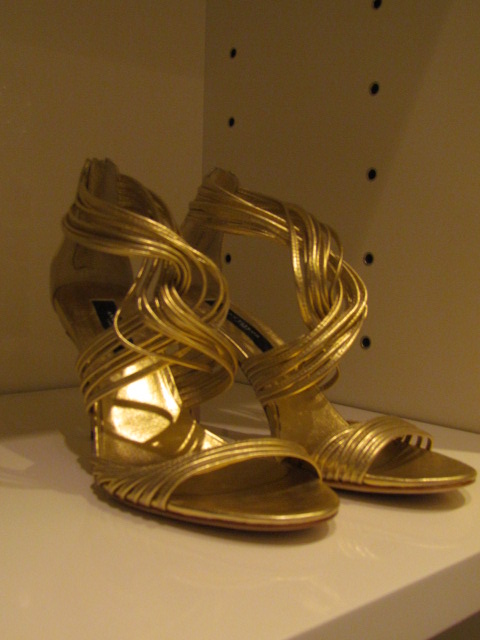 Whether you're ready to step out in gold or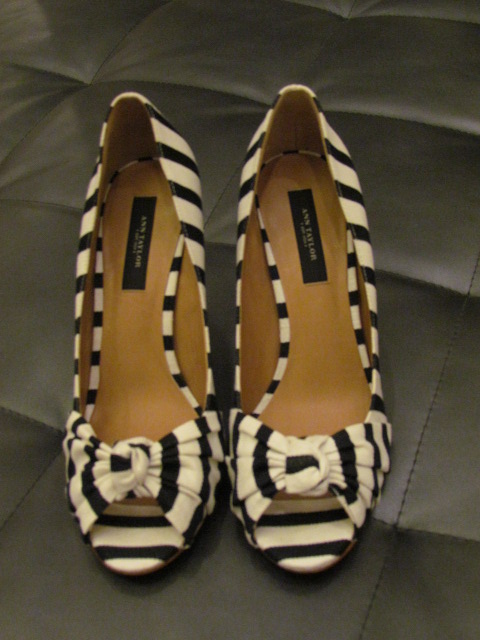 Watch  me walk by in these nautical stripes.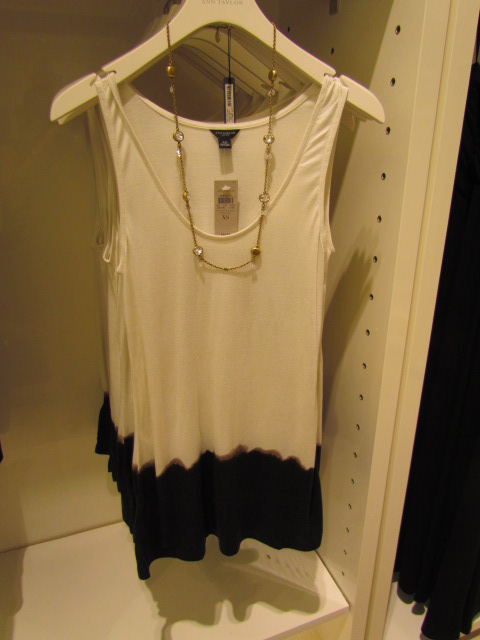 From bands of black to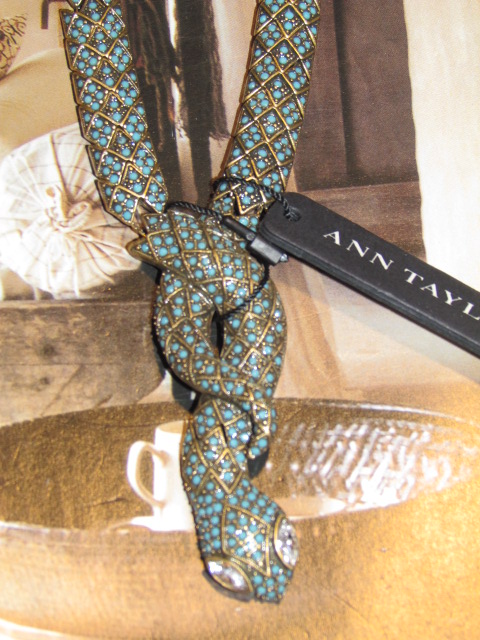 Serpents dangling from your neck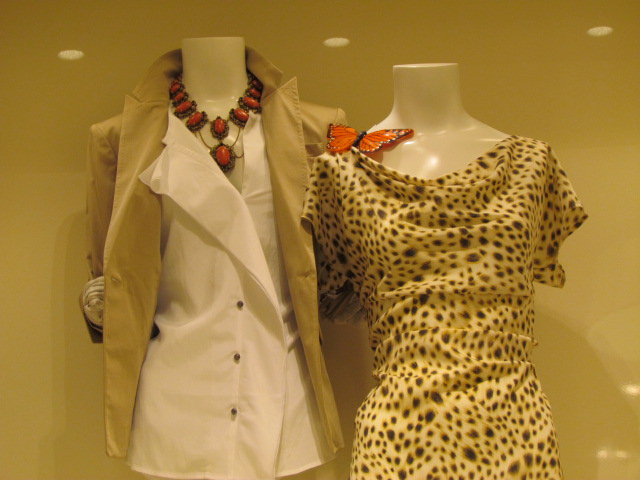 I dare you to leave the store empty handed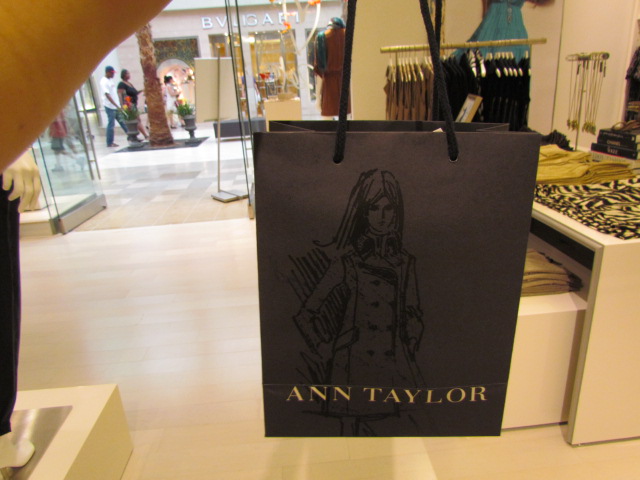 Even I succumbed to temptation (and no it's not the serpent)
The newest Ann Taylor Concept Store is located in the Boca Town Center – Boca Raton, FL – look for one of these stores to come to an area near you soon!