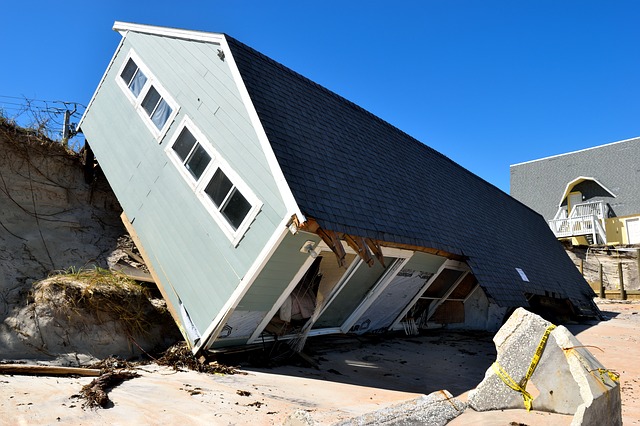 If you're reading this, there is a very good chance you have just bought a home – so congratulations are in order! Hopefully, the move has gone well, and everything is a little calmer – we all know how exciting and, at the same time, stressful, moving house can be. But the big question we need to ask today is – have you sorted out your home insurance?
OK, so home insurance is not the most glamorous subject to discuss in the world today. Some would even call it a dirty word. Nonetheless, it's a critical aspect of becoming a homeowner. And, as a first-timer, you may not be up to speed on the ins and outs of getting the right coverage. Worry not, however, as we are going to take you through everything you need to know.
First and foremost, what is the most important component of your home? You might argue it's your TV, fridge, or bed – and you wouldn't be far from the truth in terms of entertainment, sustenance, and rest. However, the single most important issue you need to take care of in terms of insurance is your bricks and mortar. Your home is effectively a roof on your head and walls to make you feel safe – and the most expensive purchase you are likely to make. If there's an earthquake, bad storm, flood or fire and your home get destroyed without dwellings insurance coverage, it's going to cost you more than just money.
As pointed out over at Integrity Restoration, buildings damage is going to require restoration. And if you can rely on your insurance cover to pay or insurance reconstruction professionals to help you navigate through the process from start to finish, you will be able to hang on to the home of your dreams.  
But – as nice as your roof, walls, stairs and rooms are, no home actually feels like a home without a bunch of your possessions residing in it with you. Which takes us back to your TV, fridge, bed – not to mention your artwork, computers, clothes and everything else that makes you and your family complete. Personal property insurance is the key, here. And it's not just about money, either. Sure, it will be financially valuable to get some cash back, but many of your possessions are usually tied in with totally irreplaceable things – like memories and emotions. If someone breaks into your home and steals your wedding ring, for example, no insurance payout will ever replace it. But it will help you manage better in the fallout.
On the subject of people coming into your home, you are, sadly, also at risk from those you invite – not just burglars. Liability coverage is increasingly important these days, to ensure you have the cover you need to protect your finances in the event a visitor suffers a serious injury and decides to sue you.
Finally, don't forget your sheds, garages, or other detached structures around your home. These things can be covered by Other Property insurance, and should see you right in the event of break-ins, blow-downs and any other kind of problem. Insurance is certainly a dull subject. But without it, the financial risks are just too great!