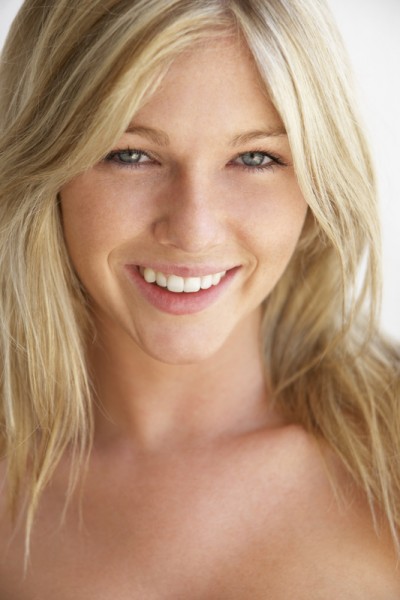 Your smile is an important part of you and it makes sense to try and preserve that look if you can, which is where the magic of dental veneers comes into play.
Having a dental plan like the ones available at carefreedental.com can help you to afford the cosmetic dentistry you might need, so if your teeth are in need of an overhaul and some repairs, here is a look at how you might fix your smile.
Do your teeth need fixing?
Your teeth can go through a lot of punishment, even if you are good with your oral hygiene routine, and there will be times when some sort of damage can occur or wear and tear simply takes its toll.
A routine problem for many of us is discoloration. Your teeth can become discolored as a root of having work like root canal treatment at Malouf Dental done, or the regular use of certain prescription drugs and even excessive use of fluoride, can all be a factor in altering the appearance of your teeth.
Your teeth can also become worn down, chipped, or broken over time. It could also be the case that your teeth suffer from some irregular or uneven gaps.
All of these problems can often be fixed by using dental veneers to restore your smile.
Dental veneers explained
Also sometimes called porcelain veneers or even dental porcelain laminates, dental veneers are very thin shell of colored material that is designed to match your natural tooth shade and cover the front surface of your teeth.
To keep them in place, the veneer shells are bonded to the front of your teeth.
One of the big advantages of using dental veneers to fix some of the problems highlighted is that these veneers are custom-made to be just the right color, shape, size, and length required to restore a natural-looking smile.
You can have your veneers made from either porcelain or resin composite materials and you should discuss your options with the dentist.
The fundamental difference between the two options is that porcelain veneers are normally able to resist stains better than resin veneers. Porcelain versions also tend to perform better in replicating the light-reflecting properties of natural teeth, therefore allowing you the chance to enjoy a natural smile.
One reason why you might want to consider resin veneers or have these suggested by your dentist is that they tend to be thinner than porcelain and therefore require a smaller amount of your original tooth surface in order to accommodate them.
What to expect
As you might expect with a procedure like this, you will go through a consultation process to discuss your suitability for this treatment option and subsequently need a few more planned visits in order to get the work done.
The normal procedure will involve an initial consultation with your dentist to discuss all of your available options and to agree on a recommended way forward to fix your smile. You'll likely discuss in-depth if veneers are the right option for you, what to expect and how much it will cost.
The normal procedure will involve an initial consultation with your dentist to discuss all of your available options and to agree on a recommended way forward to fix your smile.
There will normally be another couple of visits that need to be schedule so that you can first provide the measurements needed to make the veneers and then a further appointment where you will be ready to have them fitted into place.
You should be prepared for your dentist to take an X-ray as well as maybe make some impressions of your mouth and teeth.
Preparing for your veneer
Your teeth will need to be prepared for receiving a veneer, which often involves removing about half a millimeter of enamel from the tooth surface.
The amount removed is often dictated by the equivalent level of thickness of the veneer that is being added to your tooth, so that you end up with the same depth and appearance as before. It is likely that you will need to have a local anesthetic to numb the area being worked on.
Permanent fixing
Once your veneer is ready to be fitted, there is some work to be done before finally bonding it permanently to your teeth using a specially formulated cement.
Your dentist will want to be satisfied that the veneer is a perfect fit and color match and that you are happy with how it looks, before finally bonding it in place. You can expect the dentist to take plenty of time removing and trimming the veneer and even adjusting the shade if necessary, before finally fixing it in place.
Dental veneers are a popular choice for a number of patients and when you see the smile that you can achieve once the work has been done, it is easy to see why.
Spencer Coates had worked as a dental assistant for the past few years. He is interested in the new technology which is becoming mainstream, and enjoys chatting with patients, putting their fears at rest. His articles appear on health and lifestyle blogs.