NOTE: I am a Cross Country Cafe Ambassador. They provide me with coffee each month and I tell you about my favorites, this month I'm telling you how I cool off on a 90 degree day…heck EVERY DAY in summer, in Florida.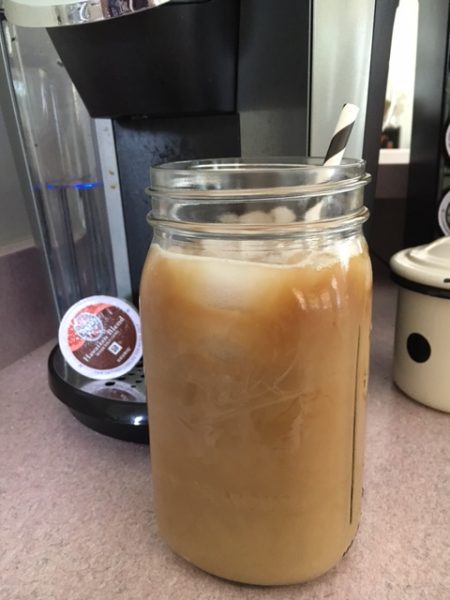 You'd think that living in South Florida that I'd drink iced coffee morning, noon, and night, but the truth is that for some reason I still need my coffee
HOT IN THE MORNING
ICED IN THE AFTERNOON
With ONE exception….when the temperature is over 90 degrees. In Florida that's pretty much all summer.
Double strength Italian roast
That's how I've always made my iced coffee…it's how I was taught (having managed multiple coffee shops). It's got to be a DARK roast, and it's got to be double strength (because of those ice cubes that melt and water it down).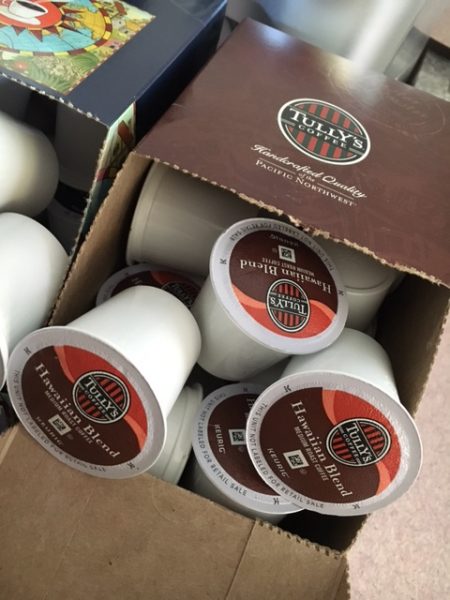 UNTIL
A friend of mine (April) from Cross-Country Cafe suggested that I try the rich, smooth Tully's Hawaiian K-Cups over those cubes. Hmmm…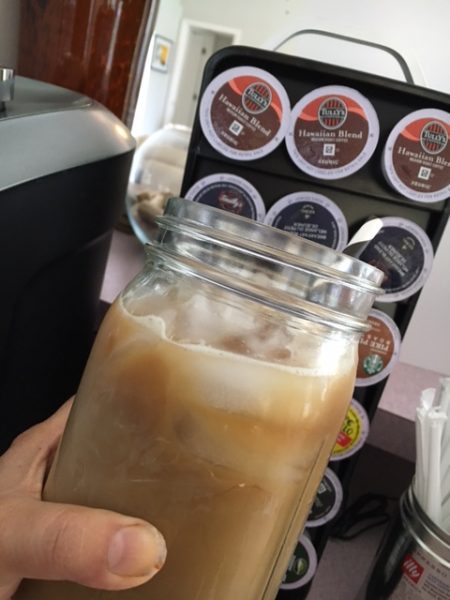 CREATURE OF HABIT
Rather than brew my iced Tully's Hawaiian Blend on my usual 8 oz setting, I pulled two K-Cups on the 4 oz size. I tend to savor my iced coffee and unless I've frozen some coffee ice cubes in advance (which I do sometimes), I still want my coffee to taste as rich on my last sip, as my first one was.
HOT COFFEE BLACK
ICED COFFEE WITH MILK
Maybe it's that iced coffee feels like a treat, while hot is a necessity. I need that first hot coffee of the day to wake me up, clear my head, and make sure that my day gets off on the right foot. That doesn't mean I'm not ADVENTUROUS with my K-Cups. This week while my body was feeling the Florida heat, my head was in a cooler climate, as I enjoyed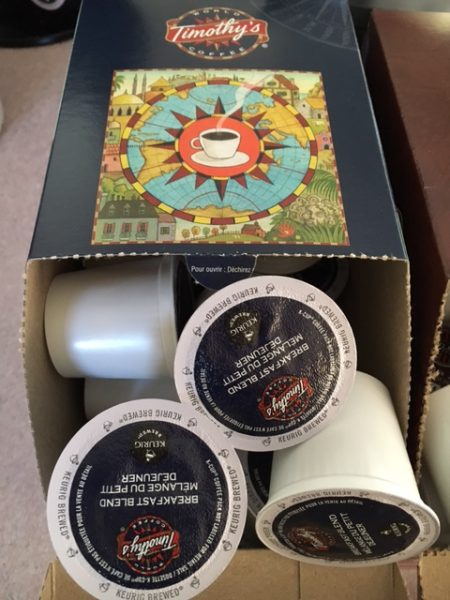 Bright, crisp with a hint of citrus that hits the sides of my tongue, this is a great medium roast blend for ANY time of year. I love that it's Rainforest Alliance Certified! I think I may have even gotten Mr. S to switch from his latest morning mix (half Pike Place & half Green Mountain Kenya).