This post is a result of my being in the #WindowsChampions program. They have  providing me with a new Lenovo Yoga & tablet to learn more about Windows 8. All opinions are strictly my own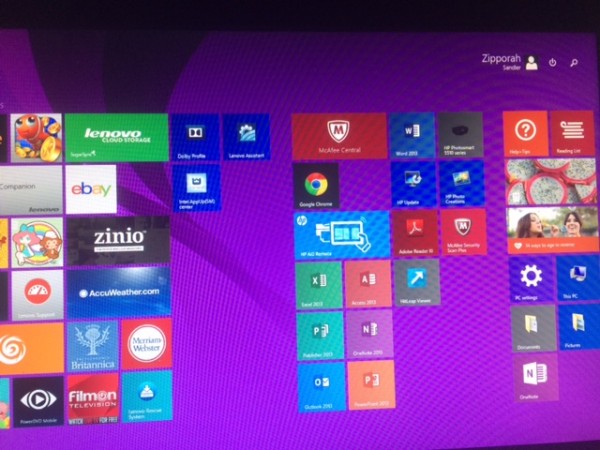 It's that time of year AGAIN. The time when I make a list of ALL of the things that I'd like to change, improve, create, etc. over the course of the year.
I always begin with the best of intentions (don't we all).
There is ONE thing that I can do that I KNOW I'll succeed at. Updating my computer to Windows 8.1. As a matter of fact, I already updated both  my desktop as well as my laptop. Even I…Ms. non-tech did it without asking for Ben's help. So, start the year off on the right foot, with the NEWEST release from  Microsoft Windows.
The Steps 
Some devices were manufactured before the release of Windows 8.1, so you may need to update it yourself. Follow along with the below steps, and you should be set up in no time:
Prepare your PC: Back up files; plug in to power; connect to the internet; make sure you have all of the latest updates first
Get the Update: Go to the store and download and install the Windows 8.1 or Windows RT 8.1 update; will run in the background
Restart your PC – when download is finished
Choose your settings – use express settings or customize if you like
Sign into your Microsoft account and personalize
Voilà
It's sort of like the As Seen on TV…just set it and forget it! You've got the latest software and you're now ready to  take advantage of some of the best features including Snap, personalizing your Start Screen, rearranging apps,and creating groups, Bing Smart Search and Picture Password.