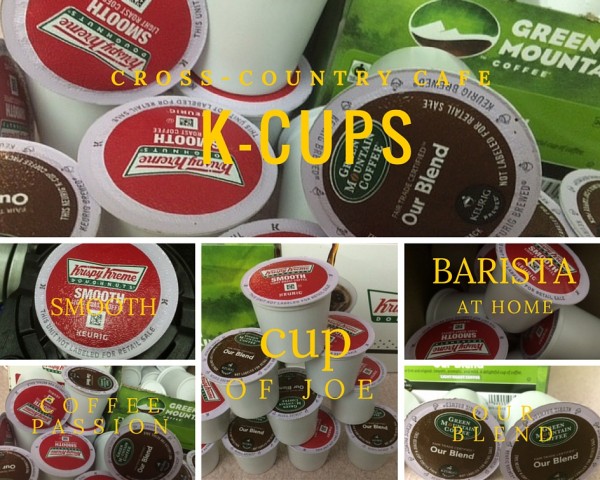 How do you measure a year?
In daylights
In sunsets
In midnights
In cups of coffee – Seasons of Love from RENT
As we begin 2016 it's time to reflect back on the year we've left behind, determined to make this year a better one. Changes happen, some are drastic, others more slowly. Some we stick with and they become part of the landscape of our lives and then there are those that fall by the wayside. But one thing remains constant, my day doesn't begin until I've popped a K-Cup into my Keurig and let my eyes open gradually as I savor each sip.
Skipping a cup just doesn't happen. EVER! I make certain of that by having my K-Cups delivered straight to my home each month by Cross-Country Cafe. My brews vary – some times I feel like a lighter roast with a smooth flavor like Krispy Dreme Doughnuts Smooth and at times I prefer the balanced more traditional medium roast flavors like that of Green Mountain Our Blend a Fair Trade coffee.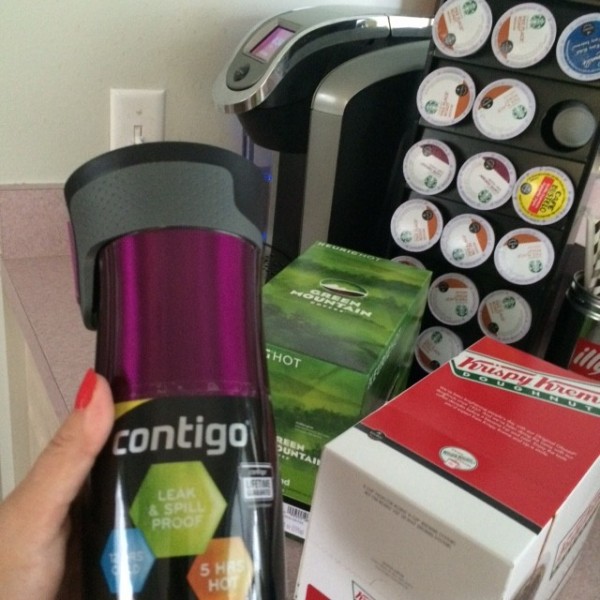 The consistency of my morning routine is the same whether I'm home or I'm traveling. Errands mean that my cup of Joe comes with me in my new Contigo cup. It keeps my coffee hot for 5 hours (it never lasts that long though) and gets me through the produce stand, the pharmacy, the dry cleaner and running Clem to the vet.
Cross-Country Cafe makes my life easy and my mornings go smooth. If only that diet I started last week were as easy.