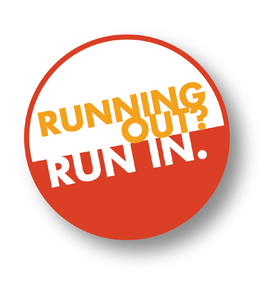 Why is it that I ALWAYS feel like I'm running out of the things that I need? There's nothing worse than going to the cupboard to grab some Cheerios, or into the freezer for a quick dinner of Totino's Party Pizza, only to realize the only thing in there is a jar of Salsa with no chips. This week, I headed to Publix® during the Running Out? Run In. in-store event to purchase the everyday products that I need to keep stocked.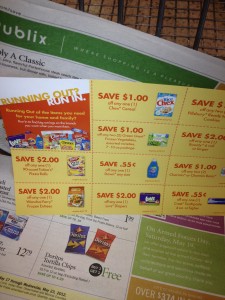 You can even receive rewards for stocking up on some of your favorite General Mills and P&G products at Publix this May (hurry, this sale runs through  May 23, 2012). With brands like General Mills and Procter & Gamble, including Cheerios, Totino's, Charmin, and Crest taking part, I figured I'd better get there BEFORE this sale ends, because a lot of the products in this sale seem to be on my list every week.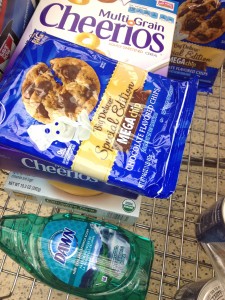 When I arrived – LOOK at what I found ~ a HUGE display of coupons for the items that are also on sale. SCORE! As most of you know I WANT to use coupons, but always forget to find them, clip them, bring them. I love the fact that Publix had them waiting for me in the store.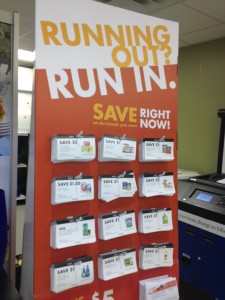 On top of all of the other savings – you'll receive a $5 Publix® gift card to use on your next shopping trip when you purchase $30 or more in participating items during the event (5/17 – 5/23); simply mail in the rebate form found in-store or online at runningoutrunin.com along with your original receipt(s).
 The Publix gift card, information, and additional gift pack have been provided by General Mills through MyBlogSpark.