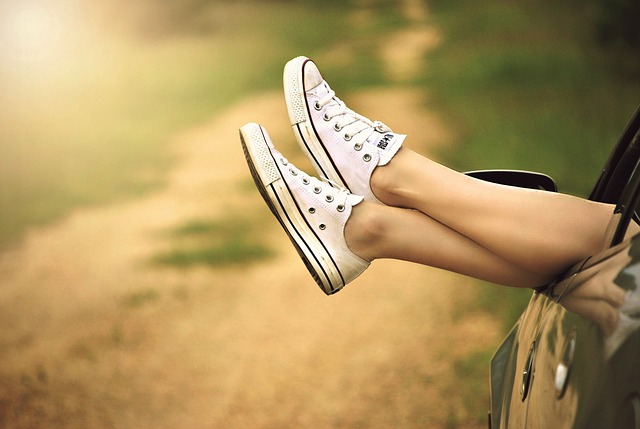 "Just take a deep breath and relax."
If you are high strung, this is a line you have no doubt heard from friends, family, and even bosses more than a handful of times in your life. While relaxation comes natural to some people, for others, it is completely alien. In fact, there are those of us who just feel like we cannot relax; we get a moment with nothing to do and this actually stresses us out.
If this describes you, it is time to learn how to relax.
The First Step is Making the Time
What is the number-one reason people fail to relax? They don't feel they have the time to. There is too much on their to-do list, and why would they spend a moment doing nothing when they could be knocking another item off the list?
Well, because if you never relax, you ultimately burn out.
So, to get started with learning how to relax, you need to learn how to carve out the time. To help, start small. Give yourself just five minutes at a time 2-3 times a day and work your way up from there. By starting small, you will be able to adjust your life around your peaceful moments more easily.
The Second Step is Holding Yourself Accountable
Just like dieting and exercise, making time for yourself is one of those things you will be tempted to write off when you feel pressured. Don't. You need to find ways to hold yourself accountable, whether that means coming up with a rewards system, trying the buddy system, or just being strict with yourself.
The Third Step Is Finding What Works for You
What is relaxing for one person isn't relaxing for another, so it is important that you find the techniques that best work for you. Below are some common techniques to try.
Focus on your breathing. Yes, that advice to take a deep breath, while annoying, touches on something quite real: deep breathing helps to relax the body.
Do jaw exercises. If you hold your tension in your jaw, this will help to relax the muscles there, relaxing your body overall.
Try meditation. There are tons of different ways to meditate, and there are even guide tracks available on most streaming sites to help.
Keep a journal. Bullet journaling is highly popular right now, but whatever style works for you is what is best to use. This is also a great way to keep yourself accountable as you will be able to see how faithful you have been to taking time for yourself each day.
Establish rituals in your life. Every morning, complete the same routine of self-care, and repeat every night. This repetition is calming and focusing on yourself helps you to unwind.
Do some stretches. Yoga is loved not just for the way it makes your body look and feel, but also for its mental benefits. Stretching is a simple yet powerful way to help the body relax, which ultimately helps the mind relax.
While it takes a little effort, once you learn how to relax, you will find your quality of life significantly improved. This is a change you will not regret.