Last year Champagne Living partnered with Club Carlson in a sponsored post to give away 50,000 Club Carlson points. This year we're UPPING the ante and partnering with them once again by offering a sponsored Club Carlson Visa Golden Giveaway. Read below for ALL of the details.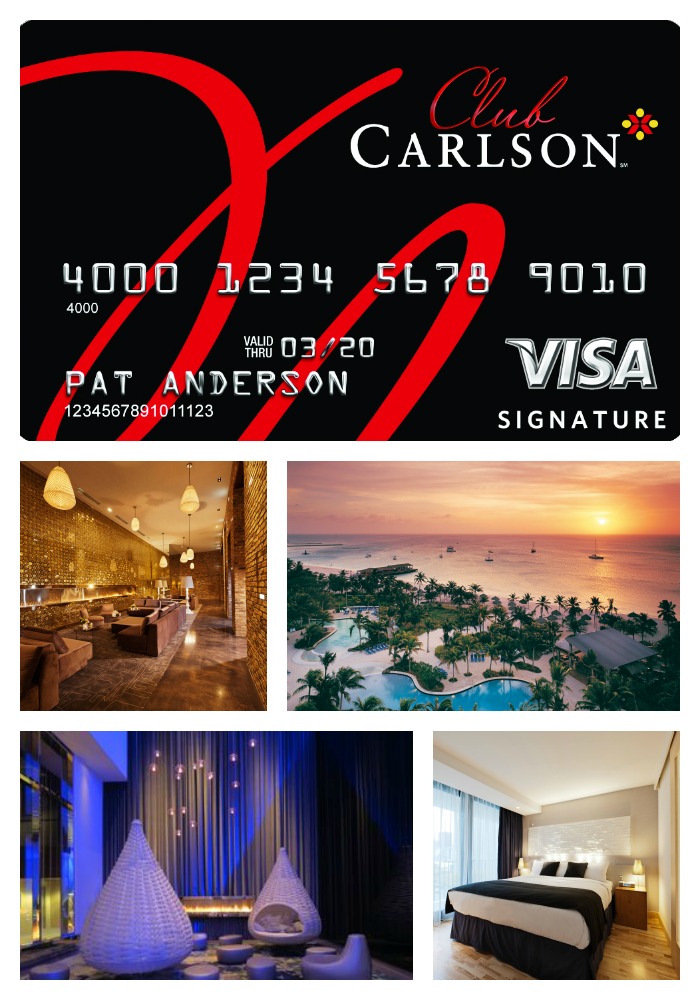 PARIS
Ask me where I'd want to be at ANY given moment and I'll probably tell you the same thing. PARIS. Oh, there are days when Barcelona and Aix en Provence call my name, but the ONE constant in my travel life is and has always been the City of Light.
My love affair with the city dates back to 1972 when I first went there to live and work for a summer.  I have visited it many times since, and the moment that the cab reaches the city, I get the feeling that this is where I belong. For years and years I made the Marais (the 4eme) my home base when I was in town. Last year I switched things up and shared a hotel with my cousin in the 8eme, right by the heart of the city. The perspective of my favorite city changed, and I got to see her through new eyes.
If I had a Club Carlson Premier Rewards Visa Signature Card earning Gold Points would be faster, and with those points I know exactly which of the more than 1,000 Carlson Rezidor hotels worldwide that I'd visit. With hotels that include the Quorvus Collection, Radisson Blu®, Radisson®, Park Plaza®, Park Inn® by Radisson, and Country Inns & Suites By CarlsonSM hotels, you'll always find one that's convenient to where you're staying, and with the Club Carlson Premiere Rewards Visa Signature Card you'll reap the benefits of:
Bonus Award Nights 
When Gold Points® are redeemed for two or more consecutive award nights, the last night is free – exclusively for cardmembers!
10 points per dollar
You earn 10 points for every dollar that you spend on eligible purchases at participating Carlson Rezidor hotels worldwide and five points per dollar everywhere else Visa is accepted
Stay Longer
Bonus Award Nights – When you redeem Gold Points for 2 or more consecutive Award Nights, your last night is free. Exclusively for cardmembers!
Up to 85,000 Bonus Gold Points to start.
Receive 50,000 Gold Points after your first purchase, plus 35,000 points after you spend $2,500 on your card within the first 90 days
40,000 bonus points each year
Each time you renew your card and pay the low annual fee you get that HUGE bonus.
Automatic Gold Elite Status once the card is used.
Next to bubbly – GOLD is my favorite word as a travel writer! Existing Gold Elite members receive 15 qualifying nights toward Concierge Elite Status
Travel Benefits
No pre-set spending limit
Zero liability fraud protection
$1,000,000 travel accident coverage
Lost luggage reimbursement
Travel and Emergency Assistance Services
Auto Rental Collision Damage Waiver
Emergency cash and card replacement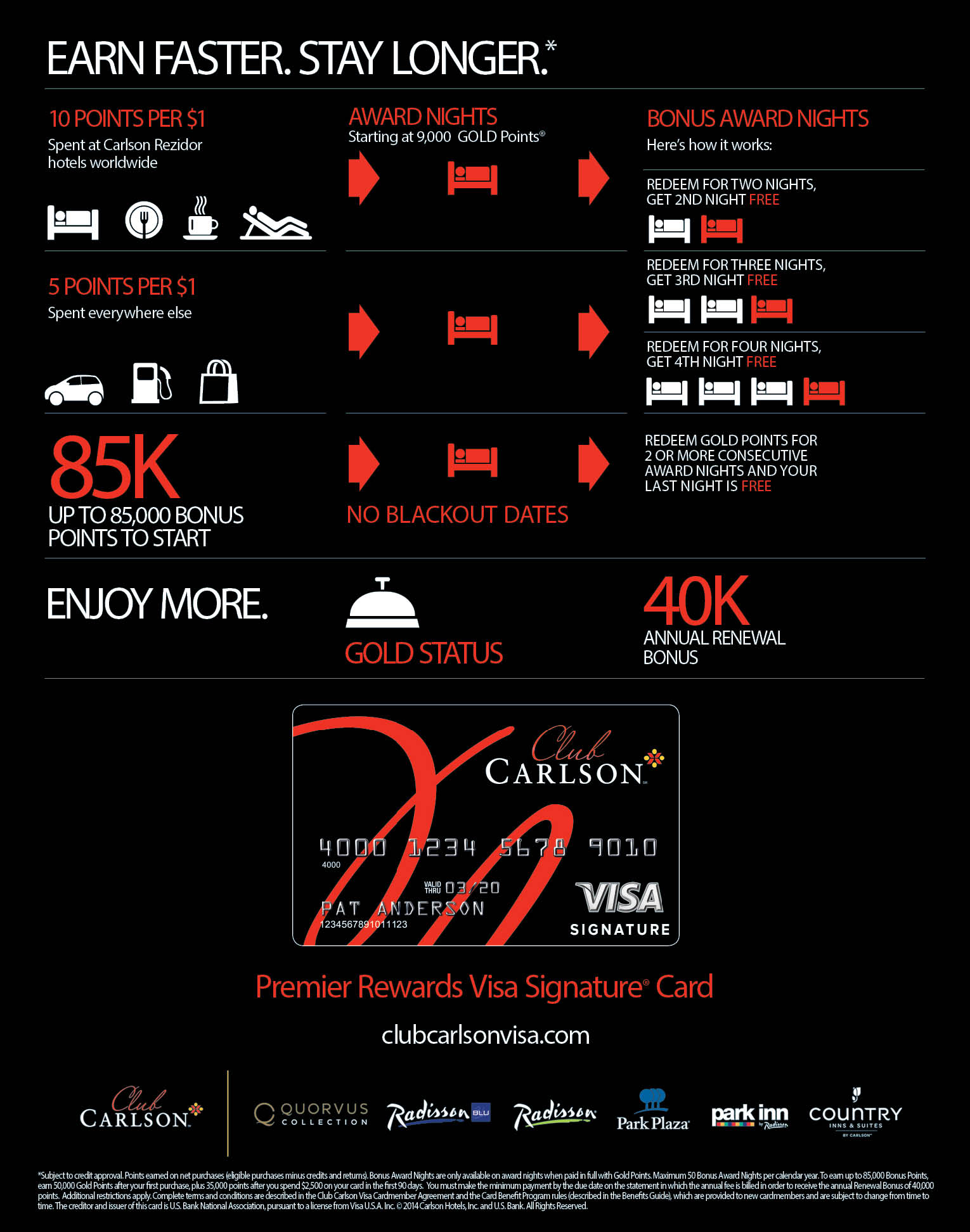 So,where would I stay with my

Club Carlson Visa

points?
Situated on Avenue Marceau, just two blocks from the Champs Elysées, the Radisson Blu Champs Elysées is in the former headquarters of Louis Vuitton. With views of the Arc de Triomphe, you are smack in the center of what's happening in Paris. Whether it's a walk across the bridge to the Champs de Mars to see the Eiffel Tour bathed in lights at night or window shopping in the Golden Triangle shopping district, it's a Champagne Living location par none.
For more of what Club Carlson Premier Rewards Visa Signature Card offers 
That's where I'd go, but my question for you is…..
Where would YOU go if you had a $500 Club CarlsonSM Visa® prepaid card?
To celebrate spring and summer travel, Champagne Living is giving two Golden sfrom Club CarlsonSM Premier Rewards Visa® Signature card.
Enter to win Club CarlsonSM Gold Elite status, valid  through February 2015, and a $500 Club CarlsonSM Visa® prepaid card.
I will randomly select  two winners.
You are REQUIRED to be a Club Carlson member (it's FREE to join). JOIN HERE
If you win and are already a Club Carlson Gold Elite status member, you will  receive Club Carlson Concierge Elite status through February 2015, after verification by Club  Carlson of your current Gold Elite status.
Elite status is subject to all Club Carlson Terms and Conditions.
You may only win the Golden Giveaway one time.
See the Official Rules on Rafflecopter form
WINNERS – Naomi S and Linda W – congratulations!!!!!