I participated in an Ambassador Program on behalf of Mom Central Consulting for Discover Boating. I received a promotional item to thank me for my participation.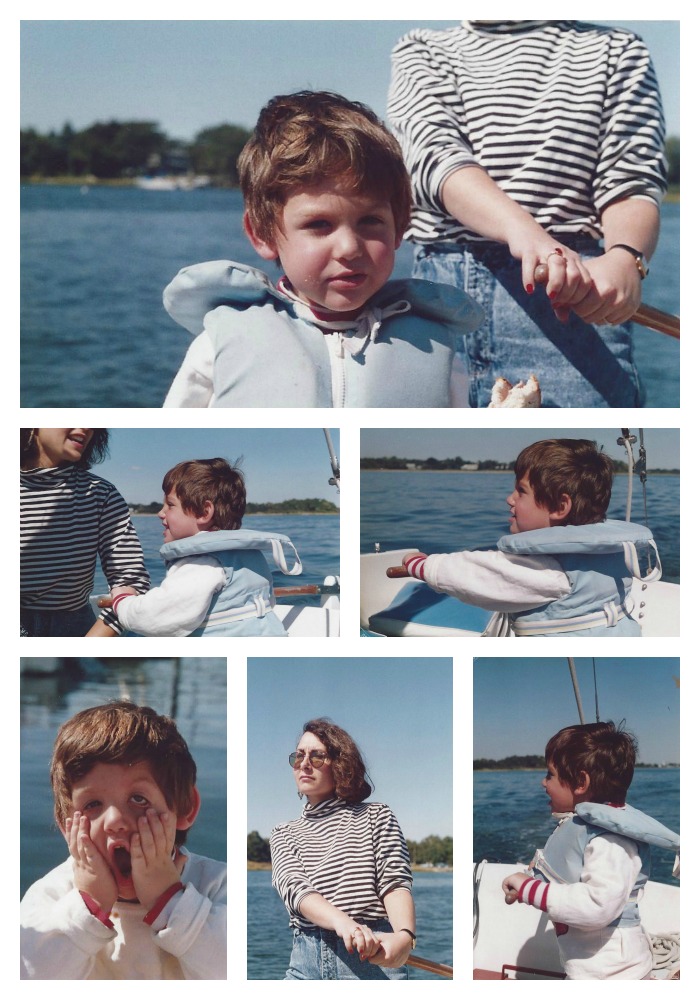 I remember the two days well…
Hubby took me down to the dock to see his dream boat. It was a 25′ O'Day sailboat in robin's egg blue, that slept 5 (Mr. S is 6'2″ – so it really slept 4).  It was a simple boat, with a main sail and jib, and made before automatic winches….allowing Mr. S to bark orders as if he were REALLY a captain. With an outboard motor to get in and out of the channel, we would head out to Newport or one of the smaller islands (Prudence or Patience) that dotted the Rhode Island coast all summer long.
The day we went from sail to power I was disappointed. I loved the quiet of cutting through the ocean, heeling up high with a certain fear, and racing in the regattas that happened all summer long. Then again, the open Four Winns was quick and something that I could handle by myself (or with a group of landlubber girl friends).
Thankfully Mr. S grew up on the water and had been sailing since he was young. Ben and I learned how to sail at the same time…me at 33 and Ben at 4 years old.
Today, things would be a LOT different.
Thankfully, I am an ambassador for Discover Boating, which has all of the answers that I'd need. Whether you're a newbie, or an experienced sailor like Mr. S, there's always something to learn.
Luckily Discover Boating has tools, videos and more
Did you know?
Seventy-one percent of U.S. boat owners have an annual household income less than $100,000 and 95 percent of boats in the U.S. are less than 26 feet—small boats taken by trailer to local bodies of water.nd guides including:
ENTER TO WIN
The Discover Boating Facebook Contest at: Facebook.com/discoverboating
Simply submit your best Independence Day boating photos for their Facebook photo contest running mid-June through early July.
For more details about how YOU can Discover Boating like I did: