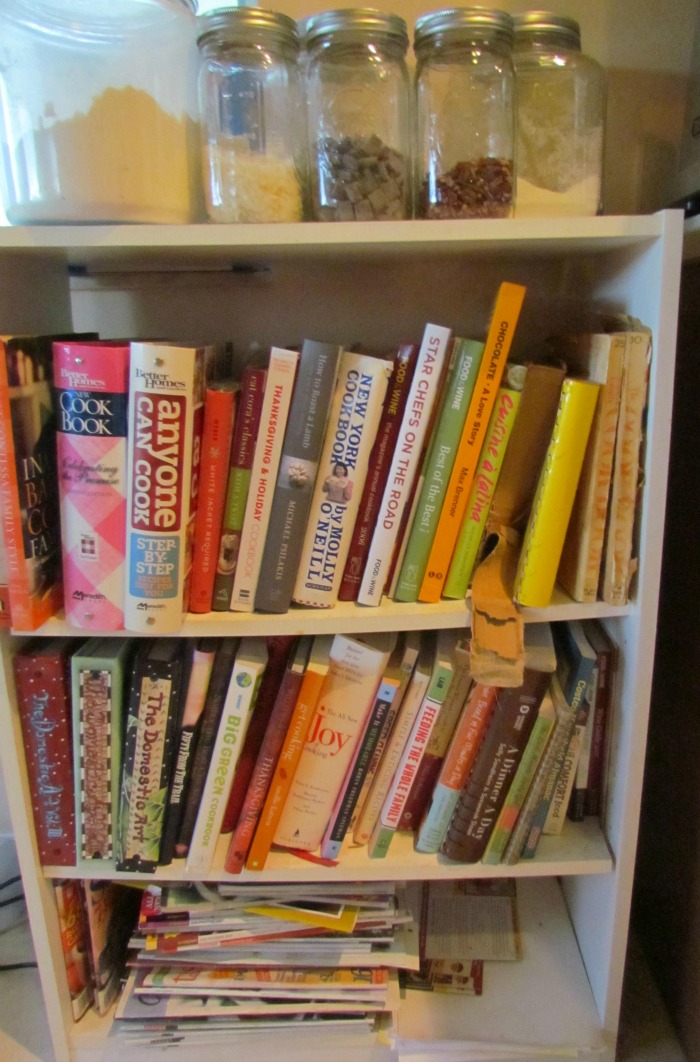 In my kitchen, next to my stove you'll find a bookcase. YES, a BOOKCASE in my kitchen. It houses old and new cookbooks, the favorites with well-worn pages of recipes that I've used time and time again. Some are my mom's cookbooks in which she's crossed out ingredients and added her own. The truth of the matter is, that of ALL of the cookbooks in my bookcase, there are probably a hand full of recipes that I actually use.
I hadn't even CONSIDERED putting these recipes into another format, not even a notebook UNTIL I was playing around with the HP-envy8 that HP sent me to review and I downloaded the Recipe Box App! DOH!  The HP recipe box is one of those apps that is amazingly convenient.
What is an HP recipe box?
The HP recipe box is a GREAT Windows App available on the HP computers that allows you to gather all of your recipes in one place. The app is supported by windows 8 and comes installed on the newer HP touchscreen computers, but is easily downloaded. My computer was set up for WORK, but with one click I was able to download this totally new to the market app so that I could use my envy 8 for so much more than just blogging.
What is the benefit of using Recipe Box over thumbing through your cookbooks?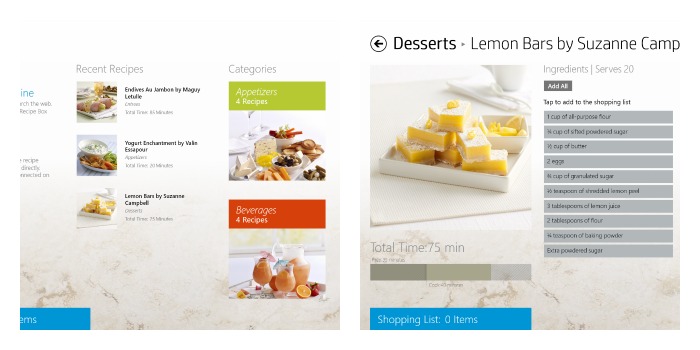 CONVENIENCE
Whether you enjoy cooking or struggle with it, most of us still have to put food on the table each night. For me, I love that it stores a large number of recipes which can be easily available without having to go searching (I always forget which recipe is in which cookbook). It means whenever I want to cook a special recipe I don't have to go through my disorganized shelf to find the RIGHT book for a particular recipe. I can easily put in my Italian, Chinese, Indian, American, etc. and all the recipes are categorized properly.
It's so easy to use
The  recipes are collected, managed and easily categorized for the user.
You can input your own family recipes or search through lots that are online or included in the app
It is able to create a shopping list for a particular recipe and download it in the HP recipe box.
You are able to see or use the list in the store for preparing and purchasing.
It comes pre loaded on the great new HP Touchscreen computers,  making it easy to run this app with no issues
My only complaint?
It hasn't made me a better cook…LOL. Oh well, that's what reservation are for.
For more information
about HP products and to see the entire ENVY line (including the cute AiO touchsmart) head over to the HP Envy website.
Check out Recipe Box as well
Ben & I both received HP Envy h8 computers to use and review to facilitate a series of posts, including this one. All opinions are strictly our own.