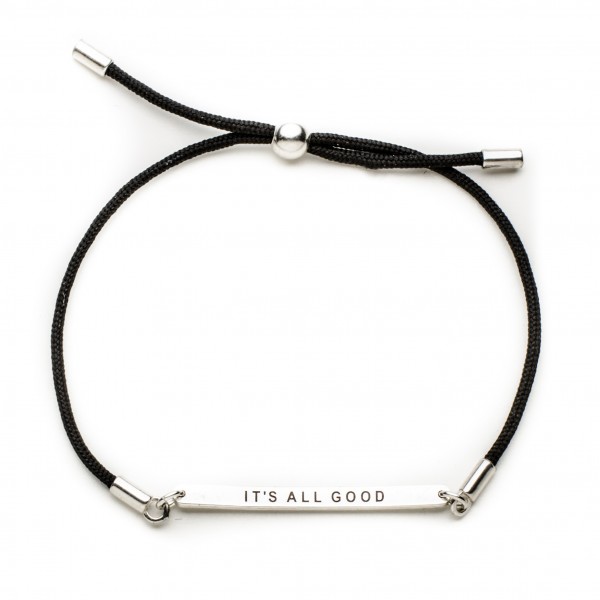 Sometimes life gets tough and I need a little reminder that "this too will pass." That's JUST how this week went. Let's see
Air Conditioner repairman said I need a new compressor
The toilet in the guest bathroom wouldn't stop running – called the plumber (to the tune of $250)
The IMA (hybrid battery) on my Civic is acting up & I spent the day at the dealership getting it fixed, only to drive home and notice that the SAME thing was happening as BEFORE I brought it in.
It's times like these when I appreciate the little things (because frankly the big things….).
Which brings me to that adorable bracelet that was sent to me to review by AlefBet.com. I'd tell you about it, but why bother when I can show you!
This is a classic at $35.00. Made of sterling silver and nylon cord, you can pick up "It's All Good" or other slogans like "Hang Tight" or "Keep Calm." They make a great gift for a friend who's going through a difficult time, or for yourself as a reminder that things will get better.
You can purchase these and other pieces of jewelry at:
I received this bracelet to facilitate this review. All opinions are strictly my own.