If you have been waiting nearly two years for the pandemic to come to an end and for things to start opening up we have good news for you. There is finally light at the end of the tunnel and you can once again start booking your favorite activities to do with your friends. Let's take a look at some ideas to get you out of the house.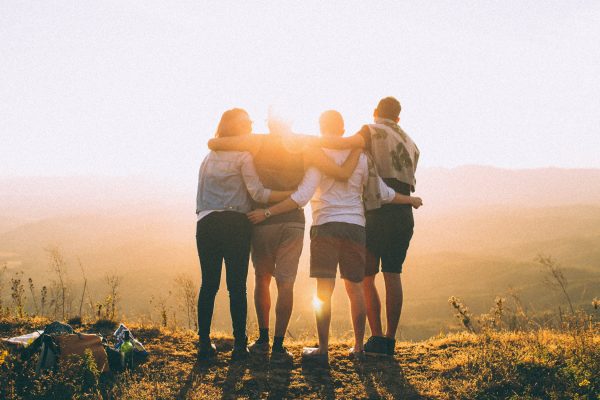 Traveling
One thing that many people have been desperate to do once more is to go traveling. If you and your friends have been chatting about jetting off to warmer climes then now is the time to do it. Most destinations are welcoming tourists back with open arms after their economy took a massive hit during the closures. There are so many options and types of vacation you can go on from beach vacations to ski trips. Choose which one suits you best and have the greatest time. 
Hiking 
If you are feeling adventurous then you might like to look into different hiking trails that you can take part in. You could join a ramblers group and make it a weekly activity for you and your friends to do. The other option is traveling to a fantastic destination and hiking the best routes you can find. There is usually lots of information on where to walk online or in tourist guides. 
Fishing 
You might be trying to think of an activity that is calming and peaceful, fishing could be something you have always wanted to try. Sitting by the side of a river taking in the sun and sites as you try to catch fish. Make sure you come prepared for all weather as it can change pretty quickly. Over under clothing can sort you out with all the necessary clothing and advice. You can even make fishing a bit of a challenge amongst you and your friends, see who can catch the biggest fish. You could even say the one who catches the smallest lightest fish is the one who buys lunch for everyone. 
Shopping
This can be a personal favorite amongst the girlies. A shopping trip is never something to be turned down, and after you hit the shops you can get some much-needed food and have a gossip. If you have tired of the usual shops in your area you could venture further afield and try the other neighborhood shops or malls. Don't spend more than you can afford though as this won't be fun further down the line.
Brunch 
Brunch is the best time of day. You can invite your friends over to your house or you can meet up in one of the local cafes. Brunch is a great way to keep your social circle alive and a relatively cheap activity to get you out of the house. Many restaurants and cafes open for brunch and have a wide range of meals available. 
Climbing 
One activity that is sure to get the adrenaline flowing and the blood pumping is climbing. This can be done in a center with harnesses or if you are feeling up to it outdoors with nature. Make sure that you know what you are doing at all times and put your own safety first. Climbing can be a great way to have some competition with your friends, you can see who gets to the top first or in the quickest time.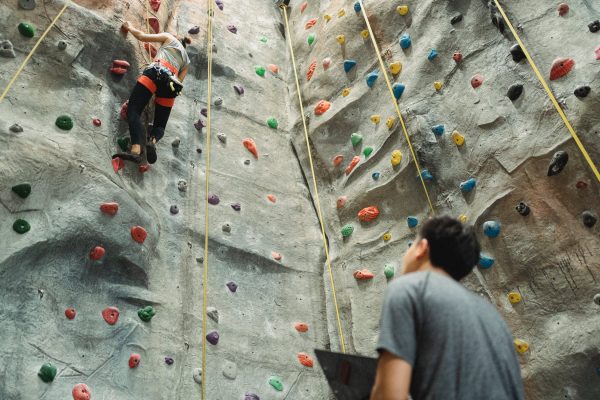 Canoeing 
If you and your friends are looking for something fun, relaxing, and cool then canoeing is the way to go. You can hire canoes or use your own individual ones, you can even get double ones for two to use at the same time. This can be a challenge as you both have to use the oars at the same time and get to the same place without having a fallout. If you have individual canoes you can take it nice and easy down the stream and see where you get to. You can find some of the best rivers and routes online or in specialist canoe books. 
Theme Parks
You and your friends might be wanting something to get the adrenaline pumping over and over. A theme park is a fantastic day out and you get to have fun at the same time. You could travel there together or meet up when you get there, whichever works best for you. Make sure you plan which rides you are going to do and which order you want to do it in. You should also plan what you are doing for lunch, as those roller coasters are hungry work. 
Zoos
If you are all a huge fan of animals then a visit to a zoo or safari could be a fun activity to do. You can either drive around to see the animals in their enclosures or walk around and get a much better view. There are usually viewing platforms for the bigger animals such as tigers and bears. If zoos don't pique your interest then how about a visit to the local aquarium. Seeing marine life is always a fascinating yet relaxing activity to do with friends. 
There are many zoos and aquariums around, you could make it a weekly or monthly trip to visit them all over time. You can always guarantee a great lunch while there as well. 
Concerts
If music is something you and your friends enjoy together then look into booking a concert to attend. You may have to book tickets and wait a while but with everything opening back up this is now something that is entirely possible. When covid rates were high concerts were shut down and you weren't able to attend so you may have some catching up to do with all your favorite artists. 
If you and your friends like different bands and artists then you could compromise and go to each one. Nobody wants to go to a concert alone and you can always rely on the bar and merchandise stools to keep you entertained.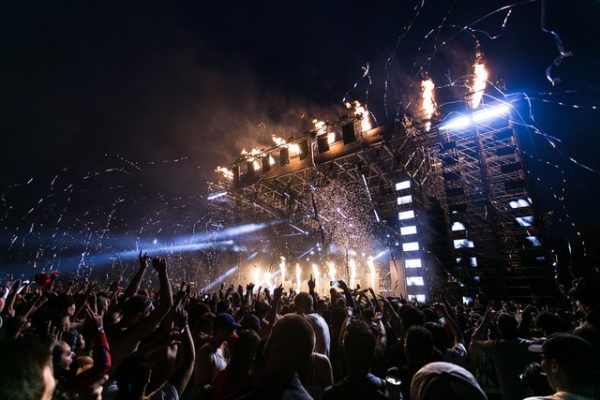 We hope this helps you plan a great time out with your friends. You can even make these into a mini-break and do something different each day.