This post has been sponsored by California Psychics. All opinions are my own.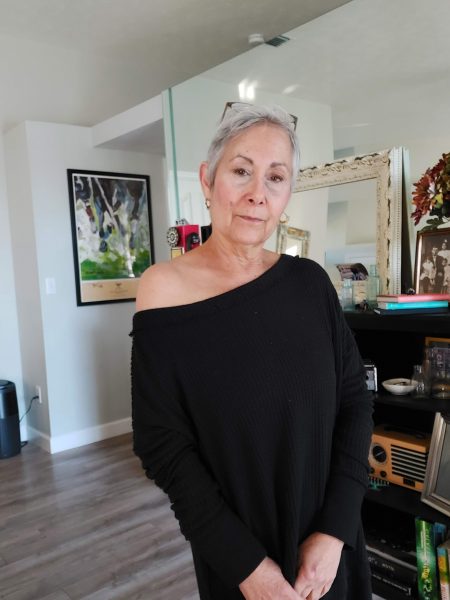 If you follow this blog, you know a few things about me.
I prefer dressing classic over trends
I drive my cars until they are at almost 100K miles
Mr. S calls me Debbie Downer because I can be overly practical
I have gone to Psychics since the early 1970s
Wait, what?
You seem so practical. You plan your life and go do it; you have no debt beyond your mortgage… Psychics?
Try California Psychics for yourself and use code zipporah10 to get $10 added to your account for your first reading.
Yes! It all began when I was in my early 20s
I was single and didn't have a care in the world (or so it looked). But one evening as I was out dancing I met a man who told me he was psychic and we talked….and talked, and talked. I went to his office the next day for a psychic reading and from that point forward, I was hooked.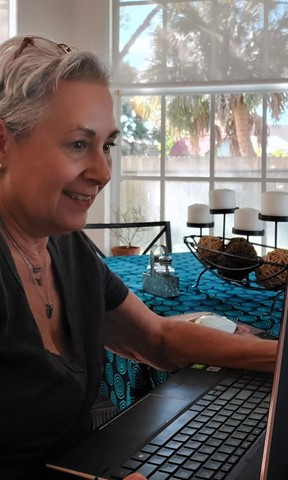 Fast Forward 45 years
Some things change, others stay the same. I still wear classic clothing and I STILL consult psychics, only I no longer have to go to my psychics' office. Now I simply schedule an online reading with California Psychics and do it all from the comfort of home on my phone. Best of all, I can CHOOSE the type of psychic advisor that I'm interested in talking with.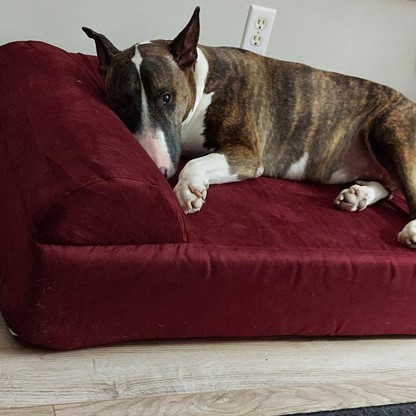 Last month, I found a pet psychic who was able to give me a little background information about my rescue pup Baby, and what SHE needs from me after the difficult time she'd had before coming to live with us.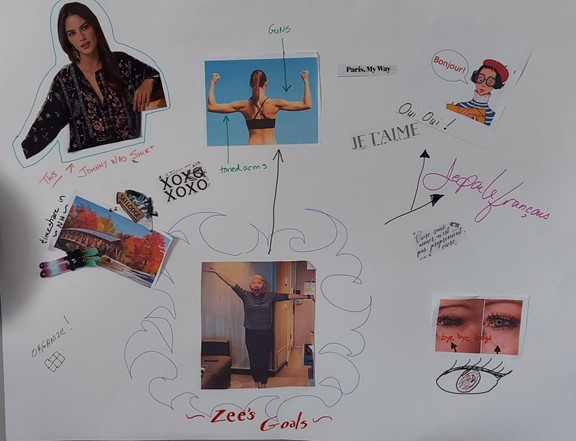 My vision for 2022
This year I put together a vision board. I normally just keep a goals notebook, but I found that I needed the added support of seeing those things that I aspire to do and keeping them in front of me. Some of my goals are a little more daunting than others and I'm planning to get a little help gaining clarity to REACHING those goals in my next reading. Sometimes it's the LITTLE things that trip us up. I'd already talked to a psychic advisor about career last year, so I have some ideas of where to take my business, but we have been wanting a second home up north for a few years now, yet we can't decide whether we want to buy a house, share a house, buy a travel trailer, invest in a timeshare, etc. I'm planning to ask for a little help and perhaps my psychic can help me wade through the choices that would best fit us (or at the very least help me break down how to make my decision).
For those new to consulting a psychic
Psychic advisors are not "one size fits all." Just like a doctor who specializes in one particular thing, psychics have specialties as well. Here are just a FEW of the special abilities that some of the California Psychics have.
Empath Psychics – Empaths can tap into your energy fields and read your true mental and emotional state. They can provide insight and illuminate just about any difficult or painful situation in your life.
Psychic Mediums – Mediums are born with the unique ability to feel those who have passed on. They can help you connect with deceased loved ones.
Clairvoyant Psychics – Clairvoyants receive intuitive information visually about your life path, connecting you spiritually in a way you might have never felt before.
Dream Analysis – Whether you are experiencing recurring dreams, nightmares, visitation dreams, or any other vision during sleep, dream analysis psychic advisors help decipher the messages your higher self wants you to receive.
Psychic Channeling – Channeling psychics directly connect you to spirits in other realms. They embody the deceased loved one and communicate their thoughts, words, and feelings as if the psychic has become Spirit energy itself.
Whatever you need
Whether you're looking for answers on love, life, money, or your career, if you want to connect with a family member or friend who's passed on, find someone, or even connect with your pet as I did, you can find the right fit for your questions easily.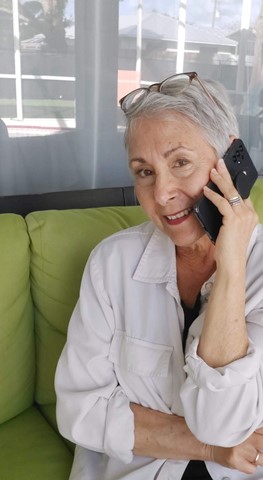 My next reading?
My very first reading when I was in my 20s was with Tarot Cards and I haven't had someone read my cards in many years. I generally consult empaths, but it's going to be THROWBACK time as I have a reading with the ancient cards (they go back to the 1700s). Tarot Card psychics use the cards as a tool to find deeper meaning, clarity, and guidance you need into your past, present, and future.
What kind of psychic would you consult?
If you're ready to share what you would like to learn from a California Psychics reading, I'd love to hear more!
Schedule your psychic reading on the California Psychics website or download the app.
Get an extra $10 towards added to your account with the purchase of your first reading with code: zipporah10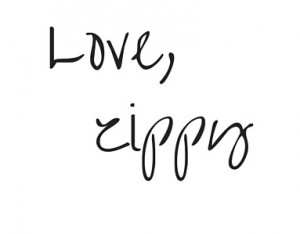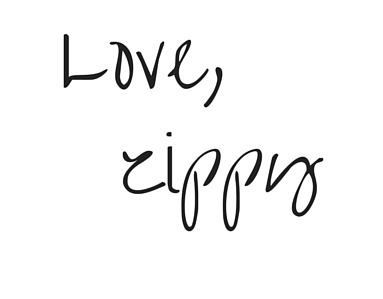 This is a sponsored post written by me on behalf of California Psychics.