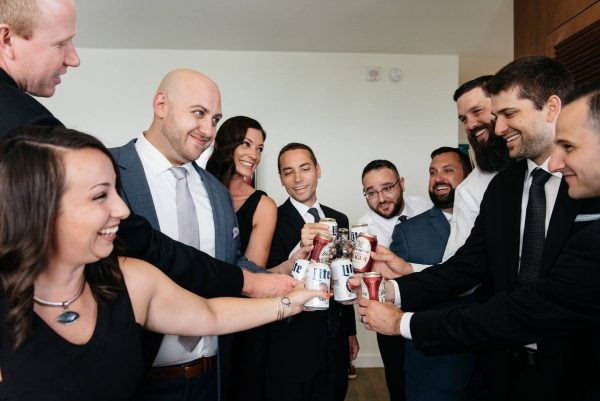 When most people think of a Las Vegas bachelor party, they often think of the hotel room with the stripper scene and plenty of alcohol and possibly regrets. It is lacking a certain amount of class and is maybe not the best memory. However, in reality, it is quite the opposite for many bachelors. These days there are so many options that you can do to throw the best bachelor party for you and your guests. It can be a memory that you will actually want to recall.
Whether you keep it low key or you want to go all out, you have many choices to make. You can pick a theme, or you can do something completely out of the ordinary, such as flying a fighter jet. You only get one bachelor party, so you might as well make it a good one. You could get a fun package that includes torque rolls, tailspins, and a hammerhead stall. You and your guest can get the ultimate experience, and it's sure to be a real rush.
You could also go clubbing, which is more along the lines of a more traditional bachelor party. Las Vegas has no shortage of nightclubs, and you could pick one or try to go to as many as you can in just one night.
You could also go on a type of pub crawl where you hit as many bars as you can, tasting the different beers that they have to offer. You may need to make transportation arrangements beforehand to make sure that you get back home safely.
If the club scene is not your thing, you could always get back to nature and visit one of the most beautiful and picturesque places on earth, the Grand Canyon. It is an impressive 277 miles long and is as much as a mile deep in some parts. You can make it a day thing where you pack a lunch and go hiking. Just be sure to take plenty of pictures.
If you are a hockey fan, you may want to go see a Vegas Golden Knights game at the T-Mobile Arena. It is not just a "regular" hockey game. Since it is in Vegas, you can expect an entertaining game complete with an entertaining show.
An idea for your group is to go to the adult circus. If you are planning on having your bachelor party on the Strip, you won't want to miss Absinthe, the naughty circus that will have you both aroused and on the edge of your seat.
A great idea for a Las Vegas bachelor party, and if you are in the mood for a good old-fashioned card game and for a little gambling, you could join in a game of poker at the Bellagio. It doesn't matter if you consider yourself to be a novice or a legend, you will be able to find a game that will be a good fit. There are plenty of entry-level games where you can get into the action.
If you like speed, you could also hit the Las Vegas Motor Speedway which hosts several NASCAR races every year. For your bachelor party, you could get behind the wheel of a Ferrari, Porsche, or Lamborghini and take a spin in your dream car. Nervous? Don't worry. You will get to practice in a simulator before you hit the race track.
The days of a "plain" bachelor party are long gone, and you can make your wildest dreams come true no matter what your fetish is. You have one day to really live it up to really make it a day to remember.
When you are ready to throw the party, call up your best buds. It is a bit of an intimate party so, in other words, you don't want to invite every single person that you have ever met. Keep it to your closest friends. Be sure to give everyone plenty of notice so that they have time to book time off of work and to make travel arrangements. You may want to travel together for a fun road trip. To make it extra fun, you could even rent a limo and hire a professional photographer to capture all of your fun moments so you can concentrate on having a good time.