It's not that I want to annoy my son
But, he lives a couple of hours away, and getting to see him is a monthly thing. Oh, and don't get me started about calling him on the phone, besides I want to SEE him, my daughter-in-law and my grand-dogs (and he's not ready for me to move in with them just yet….I'm guessing that will be…um, NEVER).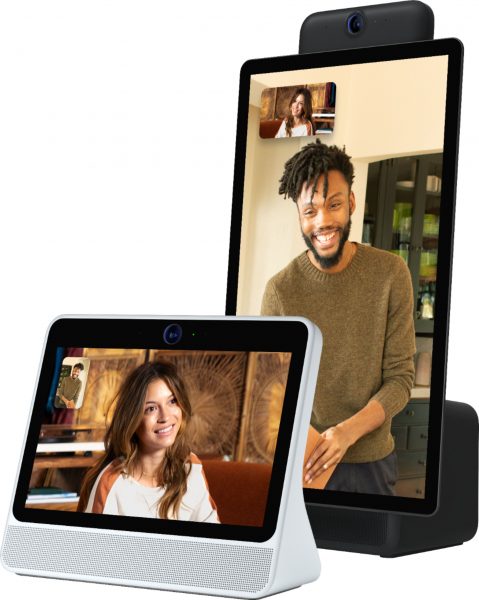 I gifted him a Facebook Portal
If you haven't heard of this new device, the 
Facebook Portal+ and Facebook Portal
are home video communication devices that makes it easier to connect more regularly with the most important people in your life and share the little everyday moments that relationships are built on. Connecting through Portal feels less like being on a video call and more like being together in the same room, even when you're miles apart. I'm hoping that this will connect us in ways that the phone has not.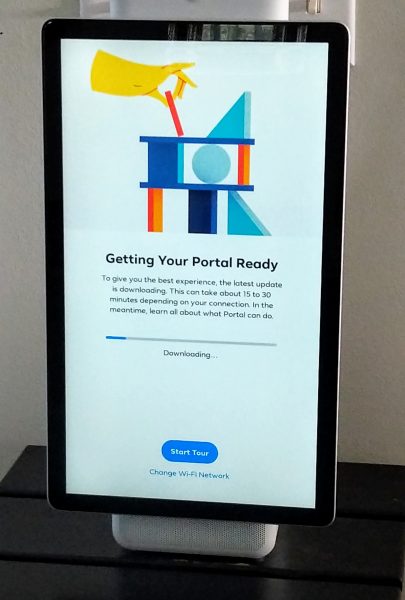 As you know I worry about setup
Thankfully, the
Facebook Portal
units are basically plug-and-play. The only thing that I had to do to connect the unit to my personal Facebook account was to access on my mobile phone and add a code that came up on the screen. Of course, later I went in and added more. Now I just had to wait for my TECHIE son to do it. Of course, mom got it up right away, and I had to sit and twiddle my thumbs waiting for him to open the box and unpack it. Boy, am I impatient.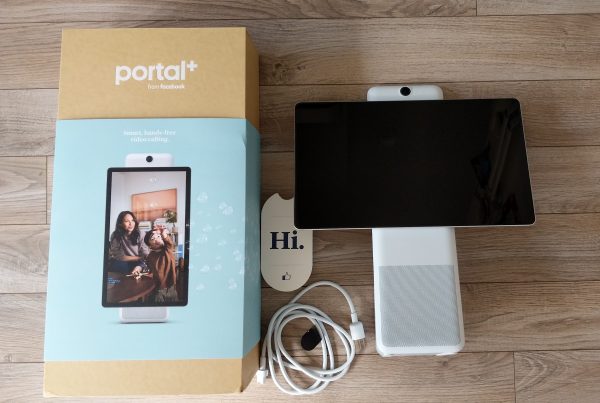 While I was waiting for him I explored my unit
I added a couple of my favorite Facebook photo albums so that I have an ever-changing gallery of family photos in the Superframe, hooked up my Pandora and Spotify Premium accounts and made sure that Alexa knew it was ME she was looking for.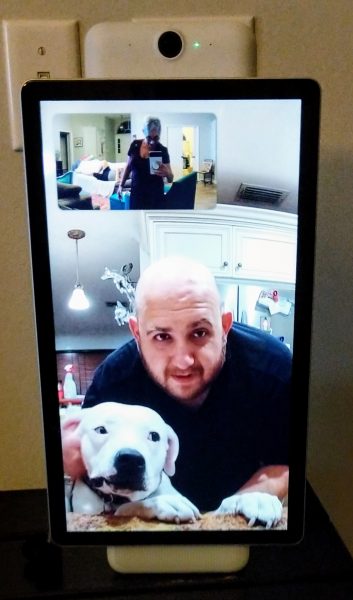 Just when I was ready to say "Hey Portal, call Ben." he called me (you can alternately just tap the person's photo on the screen to call). There was no mistaking that loud ring (reminder – turn the volume down) and I watched as he put away his groceries. Um, this was NOT AT ALL what I was expecting. I wanted to talk and instead the Mona Lisa type eye of the Smart Camera followed him around his kitchen as he stocked his refrigerator and cupboards (oooh, yogurt on a BOGO sale).
But, just because I gave him my extra Facebook Portal doesn't mean I can't talk to ALL of my friends on Facebook. I can still use it with Messenger and they will be able to see me on their smartphone, computer or tablet. I can even group call my friends …. just think, a girlfriend get together via long distance.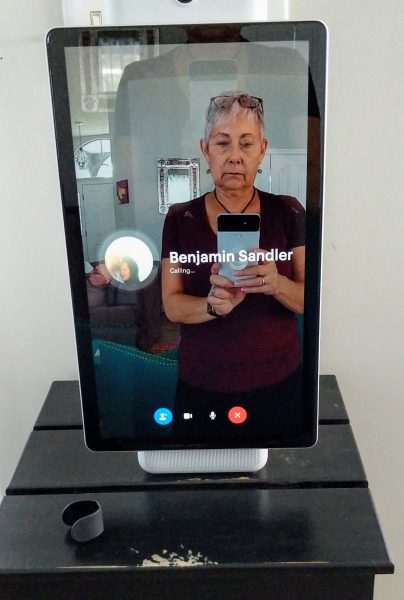 It's got APPS
While Ben was excited to keep his
Facebook Portal
on the kitchen counter because it has a Food Network App, this news junkie has been watching her Newser videos as I multi-task (ok, as I write posts) without having to flip back and forth on my computer. For grandparents or parents (hint, hint), you can use it for Story Time and there are also AR effects to add. While I haven't tried these yet (he would have hung up on me FOR SURE), I was able to see Betty White's face as I talked to her (she was one confused dog).
What a great gift these are for keeping in touch with family this holiday season. From the kids at college to the newly married couple, grand-parents and besties. The Facebook Portal brings you closer together, even though you're miles apart.