Thank you for supporting Champagne Living. We may receive an affiliate commission for shopping through the links below. 
French pharmacies are renowned for their high-quality skincare, haircare, and beauty products that emphasize simplicity, effectiveness, and a touch of luxury. These coveted items have gained a cult following around the world, and luckily, you don't need to book a flight to Paris to get your hands on them. Thanks to the power of online shopping, you can bring the charm of the French pharmacy right to your doorstep in the US. Here's a comprehensive guide on how and where to shop for French pharmacy items online in the US.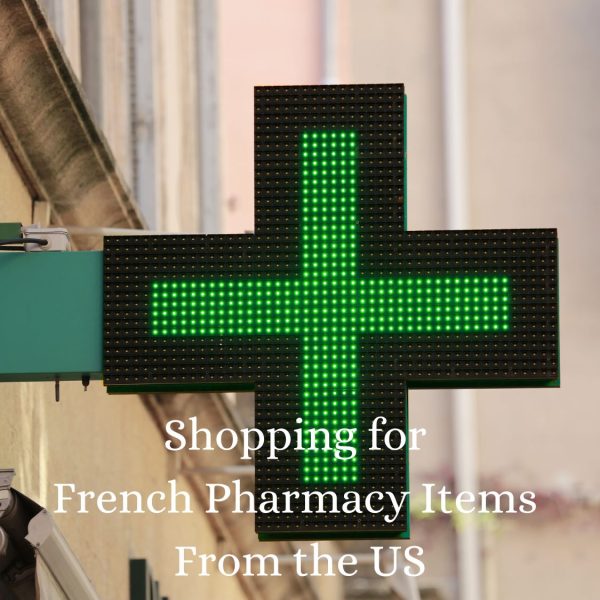 Understanding French Pharmacy Brands and Products
Before diving into online shopping, it's essential to familiarize yourself with the key brands and products that have made French pharmacies famous:
Bioderma: Known for their gentle micellar water makeup removers and effective skincare solutions.
La Roche-Posay: Specializing in sensitive skincare, offering products for various skin concerns.
Avène: Renowned for its soothing thermal spring water and products designed for sensitive and reactive skin.
Caudalie: Famous for incorporating grape-derived ingredients in their skincare products for anti-aging benefits.
Nuxe: Offers a range of luxurious body oils, lip balms, and skincare products with natural ingredients.
Embryolisse: Loved for their multi-tasking Lait-Crème Concentré, a moisturizer and primer in one.
Klorane: Known for their gentle shampoos and conditioners, especially those targeting specific hair concerns.
A-Derma: Focuses on products for very sensitive and atopic-prone skin using ingredients like Rhealba® Oat Plantlet Extract.
Darphin: Offers botanical-rich skincare products, including serums, oils, and moisturizers.
Where to Shop Online for French Pharmacy Items in the US
French Pharmacy Websites: Several French pharmacy brands have their own official websites that offer direct shipping to the US. This ensures authenticity and the latest product offerings. Simply visit the brand's website, choose your products, and have them shipped to your doorstep.
Sephora: The well-known beauty retailer carries a curated selection of French pharmacy brands and products. Explore their online store for a variety of options and take advantage of their loyalty program.
Dermstore: This online beauty and skincare retailer often stocks a range of French pharmacy items, making it a convenient place to discover and purchase your favorite products.
C.O. Bigelow: This historic apothecary-based store offers an array of international beauty and skincare products, including a selection of French pharmacy items.
Niche Online Retailers: There are niche online retailers that specialize in bringing international beauty products, including French pharmacy items, to the US market. Keep an eye out for these specialized stores as they might offer a broader range of products.
Amazon and eBay: While exercising caution due to potential issues with counterfeit products, both Amazon and eBay can sometimes have authentic French pharmacy items. Always check seller ratings, reviews, and product descriptions before purchasing.
Tips for Successful Online Shopping
Research: Before making a purchase, research the product you're interested in. Read reviews, check ingredient lists, and understand their purpose and benefits.
Check Authenticity: Stick to official brand websites or reputable retailers to ensure you're buying authentic products.
Shipping and Customs: Be aware of shipping costs, delivery times, and potential customs duties, especially when ordering from international websites.
Promotions and Discounts: Keep an eye out for sales, discounts, and special promotions that could help you save on your purchases.
Read Return Policies: Familiarize yourself with the return and exchange policies of the website you're purchasing from, in case you're not satisfied with the products.
In Conclusion
Bringing the magic of the French pharmacy to your skincare and beauty routine is now just a few clicks away. With the convenience of online shopping, you can explore and indulge in the treasures these renowned brands have to offer, all from the comfort of your home. Remember to prioritize authenticity, read reviews, and make informed choices to curate a collection of French pharmacy gems that cater to your specific needs.
Feel free to reach out with questions. I use French Pharmacie brands for most of my skincare and I'm happy to share my sources, etc.
What are YOUR favorite French beauty brands?