I may receive a small affiliate commission for purchases made via the links in this article. Thank you for supporting Champagne Living. The items in this post are ones that I use myself. YMMV
For me, every day is one step closer to 70. With only 6 months to go, doing all that I can to live a healthier lifestyle is imperative. But, what about using cutting-edge science? I decided to take a look at the possibilities that were outside of the "usual" including one that I do (intermittent fasting) as well as a few that I'm not so sure I'd undertake.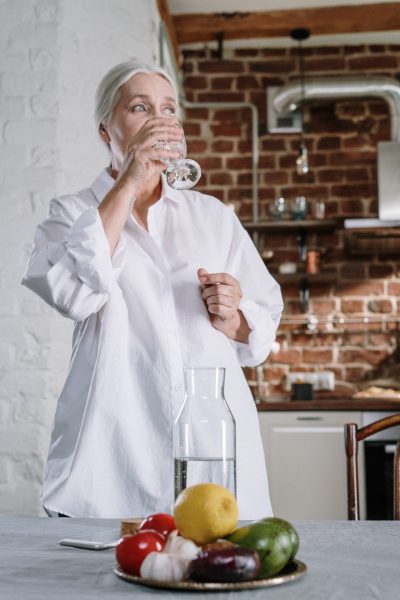 Aging, an inevitable biological process, has fascinated humanity for centuries. The quest for turning back the clock and living a longer, healthier life has led to the development of various techniques and interventions aimed at slowing down or even reversing the aging process. If you're like me, the older you get, the more important it becomes. One of the emerging and intriguing fields in this pursuit is biohacking, a practice that involves utilizing cutting-edge science and technology to optimize one's biology. Within the realm of biohacking, a growing interest lies in the possibility of reversing aging and extending human lifespan. I decided to take a look at what is available.
Understanding the Aging Process: A Complex Puzzle
Aging is a complex phenomenon influenced by a combination of genetic, environmental, and lifestyle factors. At its core, aging is characterized by a gradual decline in cellular function, tissue repair, and the body's ability to maintain homeostasis. This decline contributes to the development of age-related diseases such as cardiovascular issues, neurodegenerative disorders, and metabolic imbalances.
Two prominent theories that attempt to explain the underlying causes of aging are the mitochondrial theory and the telomere theory. The mitochondrial theory suggests that as cells produce energy, they generate harmful byproducts called free radicals that damage cellular structures over time. The telomere theory focuses on the repetitive DNA sequences called telomeres that cap the ends of chromosomes. With each cell division, telomeres shorten, eventually leading to cellular senescence (creating aging).
Biohacking: A Promising Approach
Biohacking involves the application of scientific knowledge to optimize the human body's functioning, often employing a combination of lifestyle changes, dietary interventions, supplements, and technological advancements. The goal of biohacking is to enhance physical and cognitive performance, promote longevity, and potentially reverse some aspects of aging.
Intermittent Fasting and Caloric Restriction: One of the strategies gaining attention is intermittent fasting and caloric restriction. I did this to lose weight, get my auto-immune disease under control, and reduce my pain. Studies on animals have shown that reducing calorie intake can extend lifespan and improve healthspan, the period of life spent in good health. Intermittent fasting, which involves cycling between periods of eating and fasting, is thought to stimulate cellular repair processes and increase the body's resistance to stress. For me, a 16:8 (sixteen hours of fasting and 8-hour eating window) worked best. I lost 45 lbs, my auto-immune disease went into remission and while I still tweak my back, it's nowhere near as often as it was before.
Senolytics: Senescence refers to the state in which cells lose their ability to divide and function properly. Senolytics are compounds that target and remove these senescent cells. By eliminating these dysfunctional cells, the body's ability to regenerate and repair damaged tissues may improve, potentially leading to a reversal of certain aspects of aging. I just ordered Quercetin and will let you know if I notice any difference.
NAD+ Supplementation: Nicotinamide adenine dinucleotide (NAD+) is a molecule involved in various cellular processes, including energy production and DNA repair. NAD+ levels decline with age, but supplementation with precursors like nicotinamide riboside (NR) or nicotinamide mononucleotide (NMN) is believed to boost NAD+ levels, potentially restoring cellular function and increasing lifespan. I did take a NAD+ Supplement for a while, and at the time I had no idea what it could do, so I'm going to look for a clean version that's not ridiculously expensive.
Telomere Extension: Telomeres, as mentioned earlier, play a role in cellular aging. Some biohackers are exploring techniques to extend telomeres, either through lifestyle changes or even experimental therapies. However, this area is highly controversial and raises ethical and safety concerns, as manipulating telomere length could have unintended consequences.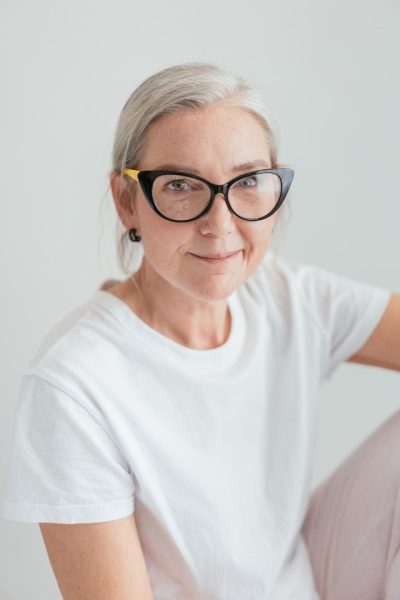 Ethical Considerations and Future Implications
While the potential of biohacking to reverse aging is enticing, it raises important ethical questions. The pursuit of longevity could exacerbate societal issues such as overpopulation, resource scarcity, and unequal access to these technologies. Moreover, the long-term effects and risks of many biohacking interventions are still largely unknown, warranting cautious consideration.
Conclusion
Biohacking to reverse aging represents an exciting frontier in science and human potential. The strides made in understanding the molecular mechanisms of aging and cellular function have paved the way for innovative interventions. However, it's essential to approach these possibilities with a balanced perspective, acknowledging both the remarkable advancements and the potential risks. As the field of biohacking continues to evolve, responsible research and ethical deliberation will play a crucial role in shaping the future of aging reversal and longevity enhancement.