As a Cross Country Cafe ambassador I'm sent a monthly supply of K-Cups. These are my choices for August.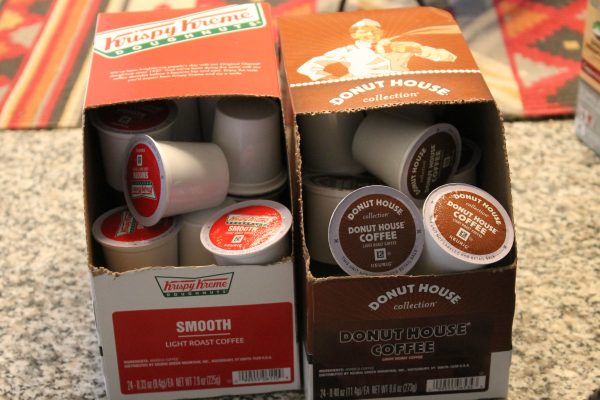 Did those words just come from me? The woman who once loved working in her coffee shop. The woman who would travel from shop to shop, jump behind the espresso bar to test the pressure and make drinks for the customers. The woman who still is friendly with the staff that worked with her 18 years after leaving due to an accident.
YES THEY DID
Aside from the convenience of driving up and getting a coffee fix and donut, making the perfect brew at home has come a long way. My mom's percolator filled with tap water and canned coffee can't compare to popping in a favorite K-Cup and choosing the strength that I love.
In honor of the Fall Rush
Once summer is officially over and autumn has begun, life gets a bit more hectic for  most, and sitting in that coffee shop every morning when you've got so much running around to do just isn't possible. So, in honor of Fall Rush I declare turning your kitchen into the morning donut shop.
Old favorites
Reproducing my favorite donut shop coffee at home is easy. We all have our favorites. I have two, the one with the big "HOT NOW" sign out front and the one my mom always went to.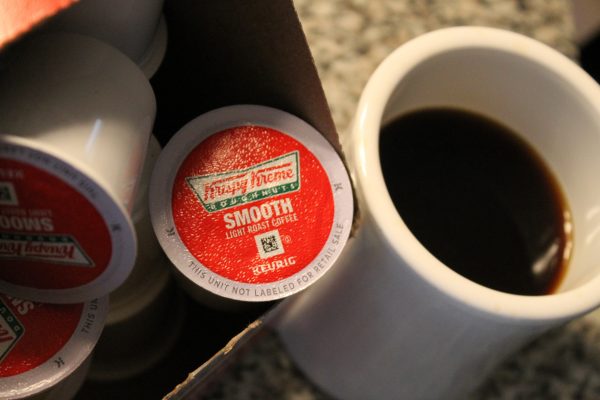 OK, I admit that I miss the smell of walking in, but frankly all of those Hot Now glazed donuts were making me reach for my stretch pants. New season, new start and I'd rather spend my morning with the smooth flavor of Krispy Kreme SMOOTH out on my lanai (now that the heat is starting to give way to cooler mornings) as I listen to the birds chirping.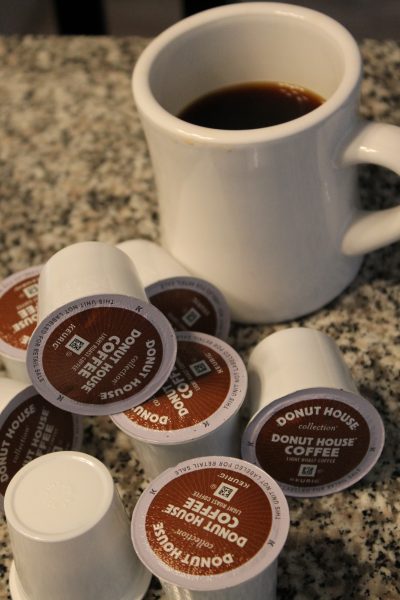 This roast reminds me of those special times with my mom as we snuck into her favorite spot for "coffee an'" It's got the taste that brings you back to a simpler time with a light roast that's still got a full flavor.
But, what about those times when you want the EXPERIENCE?
You know, that cappuccino or vanilla latte with the girls? Yes, you can even recreate the high end coffee shop experience at home with your Keurig now.
Mmmm….you don't even need to froth the milk yourself with
Coffeehouse Cappuccino K-Cup packs
and
Coffeehouse Vanilla Latte
packs.
The only thing you need now
Is your mom's coffee cake recipe! Have one to share? Feel free to link to your favorite coffee cake or donut recipe in the comments.
Off to enjoy my caffeine at Chez Champagne Living….


Pick up your
Have your coffee delivered RIGHT to your door at great prices. Visit Cross Country Cafe today.