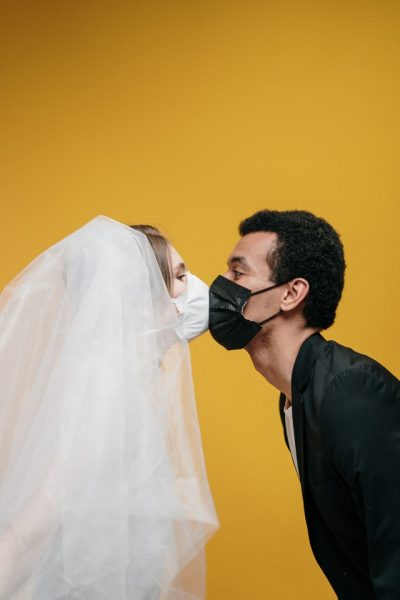 It's been a long year and a half with the pandemic, but if you've been waiting to get married since the start of it, it's probably felt like an eternity. With most states fully opened and restrictions relaxed in many parts of the country, you might be thinking that it's finally time to get married. The good news is that you can plan the wedding of your dreams in this post-COVID world. While most things are basically the same, you might want to pause and give extra thought to these important elements of wedding planning. Here are some big things to consider.
How Many People Do You Want to Invite?
This is always a big question to ask, but these days, it's even more critical. Some locations still have capacity limitations in place, and if you want a large gathering, you might need to consider an alternate venue if the one you have your heart set on won't allow that many people. Additionally, some states have capacity limits as well for gathering, so if that's the case in your state, you could also consider having your wedding in a different state instead if you still want everyone to be invited. Additionally, if you'd prefer a smaller gathering, there are plenty of ways to make your wedding elegant and amazing.
What Kind of Venue Do You Want?
Your options might be limited based on the number of people you want at your wedding. Do you want to get married indoors, outdoors, at a famous hotel or landmark, or somewhere secluded and private? There are plenty of types of venues and knowing how big your guest list is can help you decide on the type of venue. Next, you'll need to make sure you understand all the restrictions and limitations associated with COVID in the city your venue is located in. This will help you communicate important details to your guests, so they know what to expect.
Will Your Guests Need to Wear Masks?
Whether it's mandated by the venue, or it's your preference, you'll need to make it clear one way or the other. If it's not an issue for you, but it might be for some guests, you could offer seating for masked guests in one area and one for unmasked guests in another. Additionally, you could create seating arrangements more conducive to social distancing. It's about making you and your guests feel like they can come no matter what their preference is.
Serve Plated Meals
Or not. One way to reduce the spread is to offer plated meals instead of a buffet. This means that only the staff will handle the food which can be beneficial. Plated meals have the added benefit of being a little more affordable than a buffet as well. Meals served by buffet are harder to keep sanitary when people touch the serving utensils. It means that if anyone is getting sick, they can more easily infect the rest of the guests. Plated meals come from the kitchen directly to the guest's table with fewer people touching and handling them in the process.
Don't Forget the Photographer and Videographer
The nice thing about photographers and videographers is that they stay a little far away anyway. This is good news for those who prefer a bit of social distancing. Planning a wedding after COVID just means you'll need to ask more questions. Some photographers and videographers don't wear masks while they work, and you'll want to know that information upfront. You'll also need to communicate things like mealtimes and make sure they get enough breaks. It's hard work lugging all that equipment around at a wedding.
Find Local Vendors
Anyone from the cake maker, the florist, and the jeweler can be found locally. There are plenty of hair and makeup artists who will come to you on your wedding day. This is great news for you because when you search to find a makeup artist near me, you want one who is willing and able to come to you. Whether you'll be getting ready at home, a hotel, or the wedding venue, it helps to use people in the area for all your wedding needs. You'll want to be sure to ask about the COVID precautions each business takes if you are concerned about it. For instance, you don't want a baker who allows their employees to come to work while they are sick.