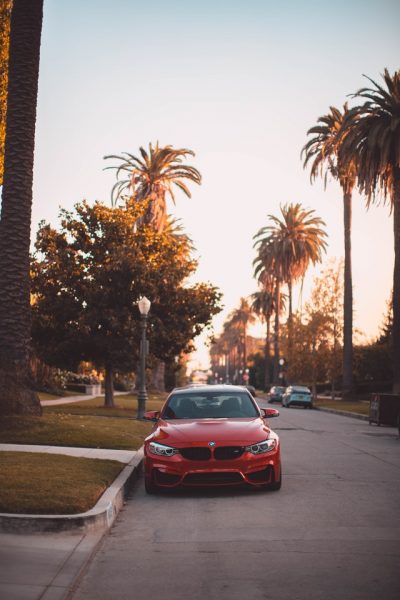 Wealth in the United States isn't spread out evenly, but it does concentrate in specific areas. Specific cities have become known for the wealthy people who flock there. Whether it's because of the weather, the ocean, the good neighborhoods, and schools, or any of the other many reasons that the wealthy live in the same areas, it draws them in like a magnet. Whether you have a lot of money or not, studying these places can provide much insight into the state of mind and the setting for wealth. Below is everything you need to know about America's richest cities.
New York City
New York City has a huge population, and not all of them are rich, but that doesn't mean there isn't a large population of wealthy people. After all, it is very expensive to live in New York City. Since there are also a lot of lower-income people living in the Big Apple, the median income is around $75,000 a year. Still, New York is where you go when you have enough money to move into a nice apartment and see the benefits of living in this boisterous city.
Martha's Vineyard
Martha's Vineyard is such a home to the wealthy that it's actually become a punchline. Not a lot of people live on the island all year, but it is a popular place to have a summer home and get away from places like New York City. Martha's Vineyard is sought after for its beauty, beaches, and delicious seafood. It represents the opulent life in that people can afford to have homes on the island without being there full-time. It is a luxurious place and when you see how beautiful it is, you won't wonder why anymore.
Napa
The city of Napa, and the valley that it's in, are home to many wealthy people. It is the setting where some of the most amazing wines are made. It isn't surprising that wealthy people move to Napa. Like Martha's Vineyard, it is a vacation destination and place where the wealthy make seasonal homes, but it has all the allure and beauty of Martha's Vineyard. If you love wine and want to make it or just drink it, Napa is the place to go. The wealthy have a beautiful backdrop full of wine and fine dining to enjoy summer evenings and talk business.
Los Angeles
Like New York City, there is a large gap between the affluent and the lower-income populations of Los Angeles. There are many wealthy people all around this sprawling city. With the entertainment industry attracting aspiring actors, musicians, directors, and more, the people who make it typically end with a lot of money. They live in places like Beverly Hills, Santa Monica, and Hollywood Hills. There's no shortage of money in LA, but there are still problems with homelessness and infrastructure. That's why a lot of people move to suburbs in Orange County, one of which is Newport Beach.
Newport Beach
Newport Beach, California also has a high concentration of wealth, and Newport Beach real estate is a huge market. The properties here are very expensive, routinely going into the millions. The beaches are beautiful, and the weather is perfect. Not only is there fine dining, but there are also the charms of a beach city. In Newport Beach, you can be rich and fly under the radar. Associated with business and peaceful living, Newport Beach is a highly sought-after place to live. When it comes to beautiful homes and beautiful settings, it's hard to beat Newport Beach.
Chicago
With Chicago, a pattern emerges. As one of the more popular tourist destinations in the nation, there are many incredible things to see and do there. Understandably, there are also quite a few affluent people who call the Windy City their home. However, not everyone who lives there can justify an opulent lifestyle. Nonetheless, it doesn't matter how much money you have; Chicago is an enticing place to live for many people who want to take on life in a big city with attitude and the gift of gab.
No matter where you decide to call your home, these five incredible cities are just some of the options available to you out there. Whether you prefer the Pacific Coast's luxury or the Atlantic's indulgent offerings, there are no shortages of wealthy pockets in the United States. The only question now remaining is, which one will you decide to move to?