It's no secret that I love to travel and do it A LOT. What you may be wondering is: How does she get to go all of the time? Is she incredibly wealthy? The answer is NO…I am not wealthy. I am just a typical middle class semi-retired woman that knows how to stretch her budget.
We all need a bit of luxury in our lives – that champagne lifestyle is always calling, so why not answer it? When it comes to travel, you'll often read about how to do things on a budget, how to save money here and there – but sometimes, you just want to add in a touch of glamor to make your trip even more special.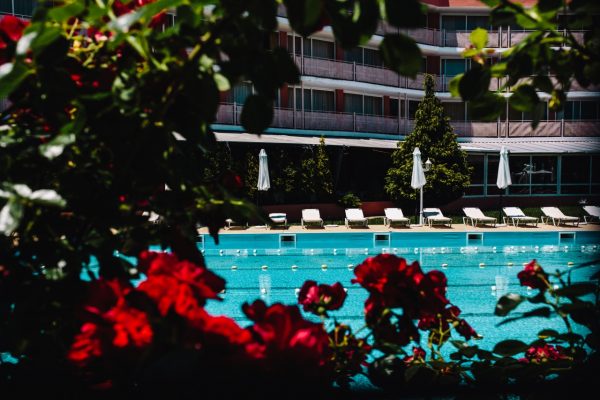 Well, the good news here is that while you can enjoy a little luxury – it doesn't have to max out your credit card or leave you broke. Take a look at this useful planning guide to help you plan the perfect luxury trip. Go ahead, you deserve a treat.
Choosing your destination
The world is your oyster, so where would you like to go? It usually helps to decide how long you want to be away for. If it's a long weekend, then you'll want to think about traveling closer to home, while a week or two calls for a long haul destination. Some top travel destinations to consider this year include:
Weekend and short break travel picks
New Orleans

Hawaii

Palm Beach

Seattle

Puerto Rico

The Bahamas
Longer travel picks
Morocco

Japan

Croatia

Spain

The UK
Make a list of places you'd love to visit and next time you're planning a trip, pick one. You'll soon make your way through your travel wish list to see as much of the world as you can.
Plan to travel in style
Next on the list is booking your travel, how will you get to your chosen destination? Flying is the quickest way to get anywhere, and if learn how to book the cheapest flights, you can score some great bargains. However, for a more exclusive travel experience, why not go first class? First class upgrades are a fantastic way to use your air miles, so if you've been saving them up for a special occasion – use them to get those miles!
Want to go one step further? Of course you do! Have you considered booking a private jet instead? You might never have considered private air travel before, but once you know how much to rent a private jet is when done affordably, you might start considering it. There are several ways to hire a private jet for less, with many companies offering discounted 'empty leg' flights which means that an outward or return leg not being used can be cheaper. You might need to be more flexible with your destination, but it's worth it to be able to travel in style.
Don't want to spend the money on a more expensive flight? See if you can get upgraded. For birthdays and special occasions – there's no harm in asking, and you never know when you might be in luck. Read about some of the ways you can get bumped up on your next flight and keep them in your back pocket.
Find the best accommodation
A luxury break wouldn't be complete without the perfect accommodation. When it comes to choosing hotels and villas, you should always aim for the top hotels you can afford to make your stay even more special. Some things to consider when choosing from your accommodation include:
Look online for special deals
You never know when you might find a bargain online, take a look at top travel websites like Hotels.com and Trivago to help you discover fantastic five-star hotels for less. Often they will lead you to deals that are cheaper than going to the website directly, allowing you to enjoy some fantastic bargains.
Try haggling
While looking elsewhere might be the answer, sometimes you can score a big saving by haggling with the hotel itself. Give them the best price you've been offered elsewhere and see if they can beat it. They often pay a commission to hotel websites, meaning it's in their interest to undercut them and pass the saving onto you. It doesn't work every time, but it's worth asking.
Go for self-catering luxury
Luxury accommodation doesn't have to mean a hotel stay – in fact, you can get the luxury vacation lifestyle by renting a property instead. It's worth checking out the top luxury Airbnb all over the world to get an idea of what's available. Choose a property with features like a jacuzzi or swimming pool to make your trip extra special. You'll be surprised at some of the prices for luxury accommodation rentals, and if you're traveling with a group the price can be even more affordable.
Wine and dine in style
When you travel, you should make it your mission to sample the best restaurants your chosen location has to offer. It's worth reading travel blogs and travel articles to find out more about different restaurants and making a list of the places you want to visit. You can start making reservations online or speak to the concierge at your hotel about making some bookings for you.
Some ways you can save money on your fine dining experience include booking meals through Groupon, Travelzoo and other deal-finding websites, or you can book tasting and set menus so you know exactly what you're getting. You'll save a lot of money if you choose not to drink alcohol, although if you want the full experience – maybe you should just go ahead and treat yourself to a glass of champagne (or two).
Luxury experiences for less
There are some amazing ways to experience luxury activities for less during your travels. Booking them online in advance, for example, can save you a lot of money compared to booking them through tour groups, etc. once you arrive. Websites like Expedia are a great place to start looking for tours and excursions as they will feature some competitive prices from many vendors.
If you like to get away from the crowds, it pays to venture a bit out of the city. You can enjoy some wonderful activities that are far away from the tourist traps and will let you enjoy some added class to your vacation. It's easy to find where to go by doing a little research, or you can ask some of the locals when you arrive. You can get off the beaten track anywhere if you know where to look.
Enjoy a guided tour? Why not make it a private one? Private tours are fantastic for helping you get to know a place well and discover all of its secrets. A private tour will mean that you won't have to battle crows and difficulty hearing, enjoying some one-on-one time with an expert guide. It might cost a little more, but it's certainly worth it for the experience.
Find some time to relax
If you tend to spend your vacation exploring everything and anything, make sure that you take some time to relax too. It's not always easy to do, but you'll feel much better for it when you return home.
What's the best way to relax on vacation? A visit to the spa! Even if you're not into having treatments, simply relaxing by the pool or in the hot tub can be a fantastic way to unwind and ease your stresses. Take a look at top spa destinations to get a feel of what's available. You might be able to find a good deal by booking in advance. If your accommodation has spa facilities, that's even better – just make sure that you make the most of them during your stay.
Some days by the beach are always great for helping to recharge your batteries, so make some time to curl up with a good book and enjoy your vitamin D hit. Some destinations are known for their luxurious beach clubs, so they could be worth a visit if you want to be waited on while you bask in the sun.
Top tips for enjoying luxury travel for less
With a destination in mind and a plan in place, you'll have everything you need to enjoy a spot of luxury travel. Keep these useful tips to hand to help you travel in style:
Book early to find the cheapest flights and to give you longer to pay for your trip

Scout around for top hotel deals and don't be afraid to haggle

Make a wish list of places you want to visit during your trip and look for ways to bring the price down

Ask locals for their tips on where to go, where to eat and what to do

Remember that booking activities and excursions online in advance can save you a lot of money.

Don't be afraid to splash out once in a while – you deserve a treat

Make sure you make some time to relax and simply enjoy doing nothing.
Making the time for travel is a good way to reward yourself for all the hard work you do. Adding some luxury elements to your break will make it even more enjoyable, and gives a touch of the champagne lifestyle. Where will your next adventure take you? Start making plans for your luxury break today.