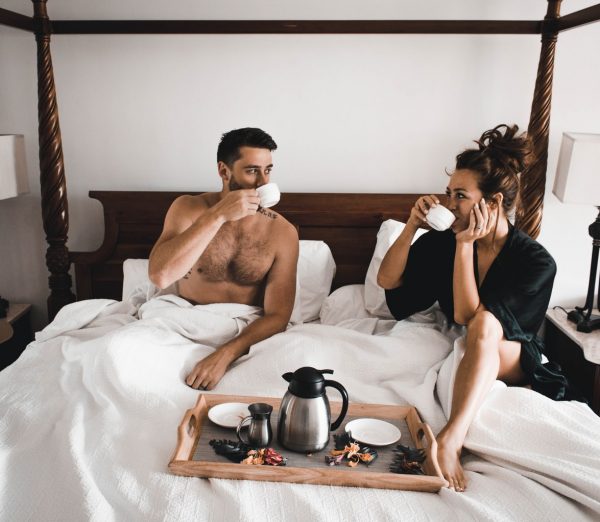 Planning a wedding is exciting, but it is also time-consuming and expensive. The average couple spends an average of 7-12 months planning their ideal wedding. That's a lot of planning. The dress, the bridesmaids, flowers, venue, seating arrangements. The list goes on and on.
One thing that's often forgotten about is the honeymoon. The chance for you and your partner to start your married life on your own terms, free of seating plans and bickering relatives. Your wedding day is special, but please don't neglect this vital part of your journey together. You'll create a lot of amazing memories here too.
Here are some things you need to think about when planning the perfect honeymoon.
Set A Realistic Budget
While it's tempting to plow all of your available cash into your wedding day celebrations, don't forget that your honeymoon should be special too. While your wedding will last a day, your honeymoon could last for weeks, and you'll be creating so many special memories together.
So when you're planning out your wedding budget, don't forget to put money aside for an affordable honeymoon that you'll both remember forever. Don't leave it as an afterthought. Leaving it too late could mean that you end up spending more money by not being able to take advantage of early booking deals, or you'll have to downgrade your expectations in terms of what you can expect to get for your money.
Having an idea of your budget early in the planning process will help you be realistic when you're looking for inspiration and you won't have your heart set on something that turns out to be completely out of your price range.
Don't Get Suprised By Hidden Costs
Getting an accurate picture of all costs is important when you're planning both a perfect wedding and a honeymoon. Ideally, you will have a contingency fund for unexpected items that inevitably crop up.
Budgets may not always stretch that far, so when you're planning, make sure you are on the lookout for any additional costs you might not have thought of. The most common additional extras include:
Visas

Airport transfers

Specialist travel insurance (if you have health problems or are planning to do any potentially dangerous activities.)

Medical vaccinations (needed for travel to some areas)
All-inclusive deals are great when you're working to a budget but make sure you read the small print to find out exactly what you'll be getting for your money and what's included in your holiday package. Your idea of all-inclusive might be different from theirs.
Start Planning Early
Unless you have nerves of steel and want to try your luck on booking last minute in an effort to bag a fantastic bargain, you'll want to start planning early to get the best deals.
So when is the best time to book a honeymoon? Ideally, you want to be booking a minimum of six months (or anything up to a year) in advance. If you're planning something very special in nature (a cruise to see the Northern Lights or a guided trip around Patagonia), you'll need to book even further in advance than that.
By booking your trip as early as possible, you are more likely to have your choice of rooms and flights. If you're booking as a package deal, you'll be able to take advantage of securing your trip with a relatively low deposit, giving you extra time to pay off the total balance in the run-up to the big day. Always helpful when planning an expensive wedding.
Decide On The Type Of Honeymoon Your Want
It's vital that you talk to each other about the kind of honeymoon you both want. One person's idea of the ideal getaway might not be the others.
Whether you want to spend it on a beautiful beach, sampling the local cuisine or spa facilities or whitewater rafting, find out in advance, and if you do have radically different views. If you do, that's ok, it's just time to get creative and try and find a compromise. Maybe a spa hotel or resort on an island that also offers a lot of activities to satisfy the adrenaline junky in you.
This is why it's important to plan your honeymoon together so that you don't end up with a trip completely catered to one person's ideal.
Do Your Research
The internet is a wonderful place, you can find out almost anything on it. Remember when the only information you could get on a holiday destination came from a brochure you got from a travel agent?
Now you can search through Google and social media to get the inside scoop on a destination, not just what they want you to know.
Sites like Trip Advisor and Yelp can give a more realistic view than the curated versions you see on official social media.
Also, ask friends or colleagues for advice and recommendations.
If you are really stuck for inspiration, try crowdsourcing recommendations on social media to get some good ideas.
Look For Hidden Gems When Choosing A Destination
You don't have to stick with the trend of heading to a romantic European City, or sun-drenched island to find the ideal honeymoon destination (though they would be amazing), there's a world out there to explore. So why not look at some more unusual honeymoon destinations.
Let The Hotel And Airline Know That It's Your Honeymoon
All good holiday companies will want to go the extra mile for their customers. Often, they will provide upgrades or complimentary extras if they know you are on your honeymoon, so let them know.
If they do give you any special treatment, be sure to thank them on social media, by email and also tell your friends and family. A little good faith promotion from you is a great thank you.
Plan Your Itinerary In Advance
If you're planning on spending your days lying on the beach and wandering around the resort, that will require very little planning and you can just go with the flow. But if you're looking to do some sightseeing, activities or soak up the local culture. It's a good idea to plan this in advance as it will save you valuable time and money when you are actually on your honeymoon.
Don't overcommit yourselves and plan one thing after another. May sure you plan in time for relaxing and romance. You are on your honeymoon after all.
Consider Using A Specialist Travel Agent
Let's face it. Planning a wedding and a honeymoon is hard work. Unlike a wedding, where you can visit the venue and sample the food, you can't do that with a honeymoon destination. So it might be a good idea to get some professional help from a specialist travel agent.
As a specialist, they will have first-hand knowledge of the hotels and resorts they book for you and have spent years building up great relationships with hotels and airlines, handy for good deals or upgrades. They'll talk to you in-depth about the kind of honeymoon you want and your budget, then they'll go away and put together the perfect package for you.
The service doesn't end there either. A good travel agent will be on call during your honeymoon too to iron out any issues or problems you might have.
Consider Having A Mini-Moon First
Do you know how in movies, the couple gets married and leaves the reception to go straight to the airport for two weeks at the beach? That doesn't usually happen in real life. For one, timing your reception with a flight is almost impossible. These days, weddings tend to last a lot longer than just a few hours. Many couples turn them into an entire weekend, especially if they are holding their wedding at a venue such as a hotel or country house. There are wedding breakfasts, rehearsal dinners. If you're friends and family have traveled and are paying to stay in a venue, you don't want to disappear on them as soon as you've said 'I do'.
Instead of going straight on a foreign honeymoon a few days after the ceremony, may couple are choosing to spend a few days away closer to home and then plan a bigger, more traditional honeymoon at a later date.
That's not to say you shouldn't be putting any effort into planning your mini-moon, but it will take the stress off both you and your budget. It could also save you a lot of money, especially if you're getting married in peak summer months when flights and hotels are much more expensive. You can make your money go a lot further later on.
So what should you do for your mini-moon? Again, that depends on what you want as a couple. A romantic stay in a hotel, cultural city break, it's up to you. Just make sure you have time to relax and decompress after those months of stressful wedding planning.