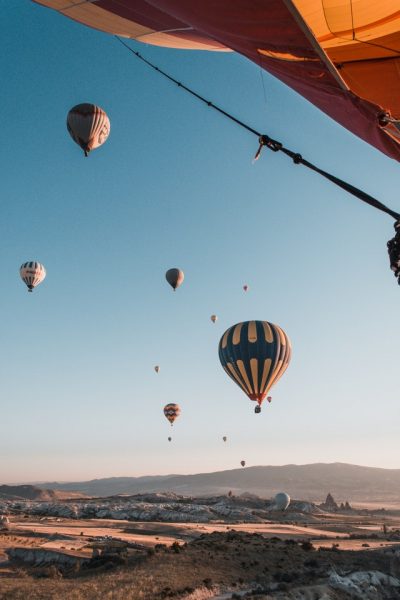 We all know traveling to luxurious places can cost a fortune. But those luxurious vacations sit on the top of our bucket lists. And why wouldn't they? More often than not, they guarantee beautiful experiences and memories of a lifetime. Wouldn't a little extravagance be blissful?
But the real question is, can you afford it?
The answer is a big fat yes! All you need is a bit of planning, patience, and saving. So, let's get into the prime steps that'd be of utmost guidance to you for planning your dream getaway.
Determine Your Budget
How much are you willing to spend? Would you be able to earn and save up that much? Even though this trip is meant to be luxurious, determining your budget sets a limit to how much you can spend and on what. It helps to keep track of your expenses. It also helps you determine how long you'd need to save until you have enough. Here are a few things to consider while budgeting:
Flight/travel fare

Meals and snacks

Accommodation

Rental car/ taxi 

Activities

Shopping and souvenirs

Other
Choose Your Destination
Pick the place you've always wanted to visit — the one on your vision board. This time around, it has to be your dreamland. No compromises, because we are saving up just enough. And if you don't have one, then the world is yours to explore. 
Do the white-sand beaches of Seychelles tickle your fancy? Maybe a stay at a beautiful sea-facing villa in Italy, or a luxurious cruise to Alaska to experience Aurora Borealis, the northern lights. 
Research, Choose and Make an Itinerary
It's important to do your research before you visit a new place. For instance, check up on visa requirements, passport validity, embassy contact information, emergency numbers, etc. Make note of any costs associated with renewing your passport or applying for a visa. Then make a basic list of places you want to visit or foods you want to try. Instagram, Pinterest and travel blogs can be great tools in helping you identify what else belongs on your itinerary. Are the sights you want to see all connected by public transportation or do you need to rent a car? Based on what you find, keep a record of how much it would cost.
Look for Travel Packages and Deals
If you want to save some money, another option is to book a travel package or find other deals on websites such as Tripadvisor, Expedia, Google Flights, Kayak.com, etc. Compare the holiday deals they provide and pick what suits you the best. Again the reviews help!
Pick Your Date and Start Saving 
Now that you've figured out your financial requirements, you know how long it would take for you to acquire that amount. So, go with a reasonable date and decide your duration. Put in a leave request at work and start saving up. 
Book Your Flights, Local Day Trips and Hotel in Advance
After you've selected your deals, a perfect place to stay, and your activities, it's time to book them in advance. Around this time, you are setting some cash aside for your vacation. Use this money to book your flights, accommodations, rental cars, and activities, or to put a deposit down on your cruise if that's the route you've chosen. This will ensure a smooth trip with no mess and money hassle. 
Experience Your Dream Vacation
Planning your trip this way will really let you live in the moment and enjoy your vacation without worrying about the expenses or anything else.
It's time for you to live your best life. Pamper yourself, experience beauty, and make unforgettable memories!