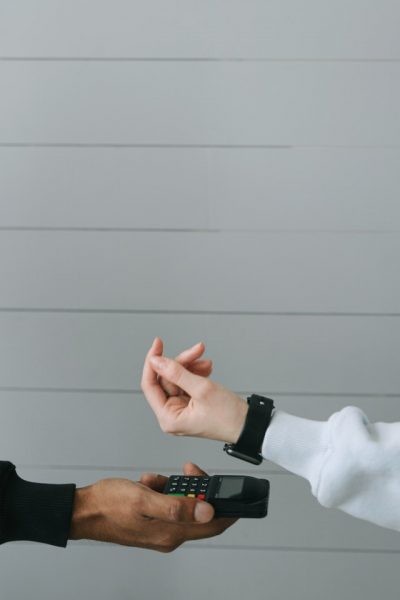 The Covid pandemic triggered massive job losses across the globe. In the US alone, around 22 million jobs vanished over the course of a few months. While the job market has largely bounced back, it's not all the way back.
For some families, though, one of the major fallouts of those months of joblessness was a huge hit to their credits scores. Wondering why you should care or what can you do with a good credit score?
Keep reading for an overview of what a credit score and good credit score are, and six awesome things you can do with a good credit score.
What Is a Credit Score?
For a lot of people, the term credit score is a bit hazy. They know that banks and credit card companies check them before approving or denying loans and credit cards. The actual score itself, though, remains a little mysterious.
For most consumer's purposes, a credit score is a three-digit number issued by the three credit bureaus. These bureaus use a wide variety of weighted factors to come up with your score, such as:
Bill payment history

Current debt

Types of accounts

Age of accounts

Collections
Banks, credit cards, and other creditors use that score as an indicator of the chances that you'll make consistent payments on a line of credit.
What Is a Good Credit Score?
Credit scores fall into four broad categories: poor or bad, fair, good, and excellent. Anything below a 600 typically falls into the poor or bad category, while low 600s to high 600s are the fair range.
You start edging into good credit score territory between 670 and 700. The exact number varies between credit bureaus. In general, anything above a 750 will put you in the excellent range.
What Can You Do With a Good Credit Score?
Of course, what you really want to know about are the benefits of having a good credit score. If you do manage to get your score into the good or excellent range, what can you do with that credit score that you couldn't before? Let's jump in and take a look at six of the awesome options.
1. Get Better Loan Options
For most people, a credit score is a critical factor in their loan options. If you sport bad or even a fair credit score, you may well find your loan application denied for high ticket items.
For example, let's say you want a car loan from a company like Plenti. A poor credit score won't serve you well. If you want a mortgage, most lenders won't even consider you with less than a 620.
A good or excellent credit score, on the other hand, opens up a lot of options. For one, you'll become a candidate for a wider variety of loans.
That can matter a lot for things like mortgages. Let's say that you want a 15-year mortgage instead of a 30-year mortgage.
You'll pay a lot less in interest, which keeps the total cost down. It also means a substantially higher monthly payment. Some mortgage lenders might not consider you for the 15-year mortgage if your score is too low.
You'll also find yourself able to get or negotiate for better interest rates on loans. In fact, the interest rates on loans will generally get better and better the higher your credit score.
2. Get an Apartment
Getting a decent apartment is a very different animal these days than it was even a generation or two back. In the old days, most people could find an apartment as long as they didn't throw out any serious red flags for a potential landlord.
Unfortunately, that also meant that people who couldn't afford the rent or never planned on paying their rent soured the process.
Landlords don't want to send people's unpaid rent to collection agencies. They also don't want the hassle of evicting tenants for non-payment of rent. Both options are time-consuming, can prove expensive, and collections are no guarantee of the landlord getting their money.
When you apply for an apartment now, you can expect a credit check as a standard part of the process. Many landlords and apartment management services even set minimum credit scores before they'll even consider an application. They may charge you a higher security deposit for a lower score.
There isn't a set score for apartment applications. Modest apartments might only require a 620. High-end apartments might require a 700.
A good credit score helps set you up to get the apartment of your dreams, assuming you can afford the payments.
3. Less Expensive Insurance
One area where people don't normally think about their credit score in terms of things like car insurance or homeowners insurance. Yet, many insurance companies use a process called credit-based insurance scoring. While your credit score isn't the only factor they consider, it plays a heavy role.
In states that allow for this type of insurance scoring, the insurance company can charge you more for insurance if your credit score is bad.
This is one place where you can take advantage of good credit without lifting a finger. If your credit score is good, the insurance company will likely offer you a lower rate than a similar applicant without good credit.
While it might not seem like a huge issue, consider it over the long term. Let's say your credit score saves you $50 a month on insurance. That will save you $6000 over the next 10 years.
4. Better Credit Card Offers
It's true that even people with really dodgy credit scores can get a credit card, but they pay for that privilege. When you hear about a 28.99 percent APR or a 34 percent APR on a credit card, the person with that card likely has a bad credit score.
A good credit score will help you get offers for credit cards with much lower interest rates. In some cases, you might even see interest rates as low as 9 percent APR.
Beyond that, though, a good score will also make you eligible for reward cards that offer cashback bonuses for spending in certain categories. So, let's say you travel a lot. You can find a card that offers rewards for travel expenses such as hotels, flights, or even gas purchases.
5. Employment Options
Did you know that you can use good credit to make money? No, you can't trade your score for cash on the barrel. There are a number of careers where a good credit score is either a requirement or highly desirable, such as:
Finance positions

Law enforcement

Loan originator

Accountant

Government jobs
Even outside of these kinds of positions, many employers run credit checks on applicants. The reason that your level of financial responsibility will prove a good indicator of the type of employee you will become.
Hence, a good credit score can help you make money by letting you move more easily into better-paying jobs.
6. Avoid Security Deposits
Ever gotten utilities for a new apartment or tried to buy a new smartphone through financing? If you go into either of those activities with a bad credit score, you can find yourself on the hook for an upfront security deposit. The deposits might only work out to a $100 pr $200, but it's money you could likely have used elsewhere.
A good credit score lets you bypass these kinds of security deposits. That keeps money in your pocket where you can use it for other needs.
Boosting Your Credit Score
All of those benefits of a good credit score sound great to you, but what if your current score is poor or fair. What can you do that will help push that score up into the good range?
Understand that a substantial improvement of your score isn't an overnight process, but it is an achievable goal.
Getting on track with paying your bills on time is one of the most important things you can do. It's one of the major factors credit bureaus consider and can account for up to 35 percent of your score.
If you carry high balances on your credit cards, get the balance down as close to 30 percent of your limit as you can. This improves your "credit utilization," which is another huge factor in learning how to build credit using credit card.
Don't apply for new lines of credit. Each application or hard inquiry is a hit against your overall credit score. It takes about two years for these inquiries to fall off your score.
A Good Credit Score and You
As you saw above, there are several excellent answers to what can you do with a good credit score. It can make many things in your life easier, such as getting loans, credit cards, or even apartments.
It can also save you a lot of money in terms of better interest rates on those loans and credit cards, as well as on things like insurance. It can even help you make more money by smoothing the way with a new employer.
Looking for more personal finance tips? Check out some of the other posts over in our Home section.