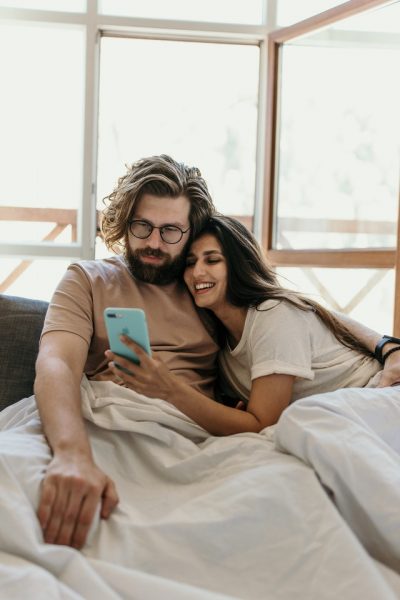 As someone who embraces luxury, you want the best experiences. A week in Positano eating lunch with postcard views. An exhilarating drive up to Big Sur in the latest sports sedan. You want vibrancy and luxury in your daily life, so it's understandable you'd expect the same luxurious experience when it comes to adult entertainment. 
Watching romantic adult content with a partner is a fun way to open a dialogue about your sex lives. It encourages an appreciation of the human body, can limit jealous feelings, and open a relationship to new experiences. So, while you might feel satisfaction from your latest shopping excursion or luxury trip, perhaps your bedroom experiences have lost some luster. Sharing in adult content can spark foreplay and experimentation, helping couples find deeper attractions with one another. Here are some top adult entertainment sites that can add spice and fulfillment to any relationship. 
Explore a Variety of Fantasies
Some of the best adult entertainment companies like Vixen Media Group produce exclusive and luxury adult content. The company was launched in 2014 with a vision to add an artistic element to the genre, a commitment to film quality and female empowerment close to its core values. It's grown to become a dominant force in the industry that promotes the art, beauty, and strength of women across its network of sites such as the aptly named Tushy and Deeper generating more than 30 million visitors a month. The company spares no expense on sets, locations, and production value to create visually appealing movies with some of the industry's most popular female talent and elite models. Vixen Media Group's films are perfect for couples to enjoy together in the bedroom, to explore fun roleplaying and their own sensuality. 
Embrace the Female Perspective
Some of the best adult content focuses on the female perspective and gaze. Bellesa is a site offering a range of high-end content with an emphasis on female-driven plots and action. All the site's own films are written, directed, and produced by women, giving them a unique perspective. Some videos available on the site are user-generated, and these often explore sexuality and pleasure from a female viewpoint. It's a refreshing style of adult content production, one that makes it ideal for couples that crave fresh perspectives and entertainment. 
Dive into Virtual Reality
Hundreds of adult sites offer virtual reality content. These types of films offer you an immersive experience through a VR headset such as an HTC Live, Oculus Rift, or Samsung Gear, among others. Many of the top adult content providers create VR films, which feature higher production budgets, more engaging plots, and steamier action than your typical film. Couples taking a luxury trip can consider adding a VR headset to their packing list to explore a new type of adult content that's quite a rush. 
Add An Element of Surprise
Secret Luxury is a luxury online retailer and adult store that sells high-end sex toys. From the classics, to the latest and greatest hi-tech toys the industry has to offer the site offers a range of options to add some fun and guilty pleasure to your playtime routine. They even offer tips on how to find the best toys that are right for you to make it a satisfying experience in the bedroom. 
Spark all Your Senses
For a different kind of adult entertainment experience, try Dipsea. This site offers audio erotica through an app that features a curated collection of erotic stories. It's ideal for couples or single people who want to experience being turned on, but don't want to see visual sex happening. It's a powerful way to improve confidence, generate intimacy, and use your imagination to fill in the scenes described into the audio content. Another site is Literotica, a collection of intimate stories submitted by a massive user base. It features fictional narratives and personal recounting of hot encounters. Both sites offer an intriguing alternative to video content.
Couples who are new to watching adult content together should take it slow and try a few sites. Viewing adult movies and other content bring multiple benefits in terms of sexual openness and better communication. Thankfully, the industry has matured greatly over the past decades, to offer well-produced and respectful content that's focused on mutual pleasure and fun.