Minimalism is an excellent philosophy to buy into for interior design. It helps you to keep things clean and tidy, while still injecting personality into your home. Two minimalist interior styles that many people love are Scandinavian (or just Scandi) and Japanese minimalism. These are different styles of minimalist design, but you can also bring them both together. "Japandi" or Scandi-Japanese design combines the best elements of both styles. Japanese design focuses on elegant minimalism, while Scandi design creates cozy but uncluttered spaces (which are ideal for cold and dark Scandinavian winters).
If you want to try out the Japandi craze in your own home, there are a number of elements that you need to focus on.
What You Need in Japandi Design
The Japandi style focuses on simplicity. There are some essential elements that you should make sure you include in your interiors to capture this style.
Clean lines

Minimal but functional furniture

Use of natural materials

No clutter

Contrasting colors, ranging from light and dark woods to soft grays, blues, pinks, and a hint of black
But how can you actually incorporate these things in your interior design to get the right look?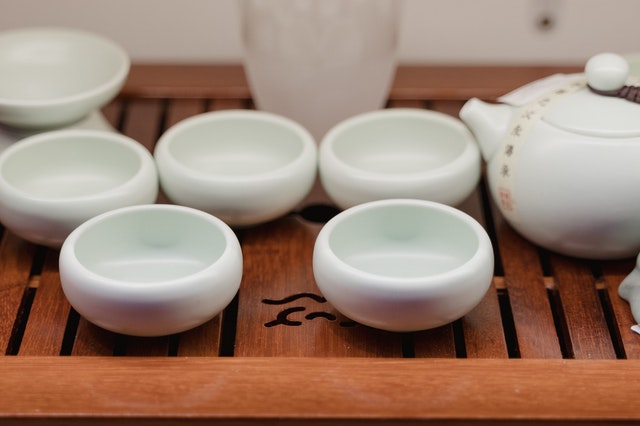 Reflect Daylight with Neutral Colors
Making sure your home is light and bright is key to the Japandi style. It's something that you can find in both Scandi and Japanese interiors. Neutral colors on your walls, as well as for your furniture, can help to reflect daylight. It helps your home to look bigger and feel airy and bright too. This is ideal during the winter when you want to make the most of the daylight but still feel cozy when it starts to get colder and darker. Sticking with white walls is one option, but you can also explore other pale and neutral colors.
Simple, Functional Furniture
Clean lines are important in Japandi interiors, and you don't want anything to feel like it's superfluous. When it comes to furniture, the focus should be on it being functional and looking simple. Simple design doesn't have to mean plain or boring, though. It can still look very attractive and eye-catching without being overly loud or complicated. Think minimalism and clean lines when you're choosing furniture, as well as natural materials and neutral shades. For example, a simple wooden bench would fit into your Japandi interiors. Keep it as simple as you can when you choose furniture, and you can layer up on style by adding accessories later.
Wooden Floors
When it comes to flooring, simple and classic is best. You don't need carpets or tiles if you want to capture the Japandi style. Wooden floors are the preferred option, and you have a range of different textures and shades that you can explore. They add a natural element to any room and help it to feel cozy but also bright and airy when combined with neutral walls. You don't have to choose proper hardwood floors if you're on a budget. There are other options to get a wood look, such as engineered wood, reclaimed wood, or even laminated floors that give you the look of natural wood.
Create Coziness with Artwork and Accessories
If you think that all of the clean lines and neutral colors you have chosen look a little dull, you just need to start adding some more textures and layers to your interiors. Of course, you need to avoid going overboard to ensure you stick to your minimalistic look. Adding artwork and accessories to your interior design gives it a bit more warmth, but you can do so while maintaining clean lines and simplicity. You can hang some abstract black and white wall art, add some colorfully patterned cushions, and bring some houseplants into play. This can be a good time to mix in some more Scandi elements in terms of playful patterns and colors. You might also add some Japanese-inspired accessories, from plant hangers to teapots.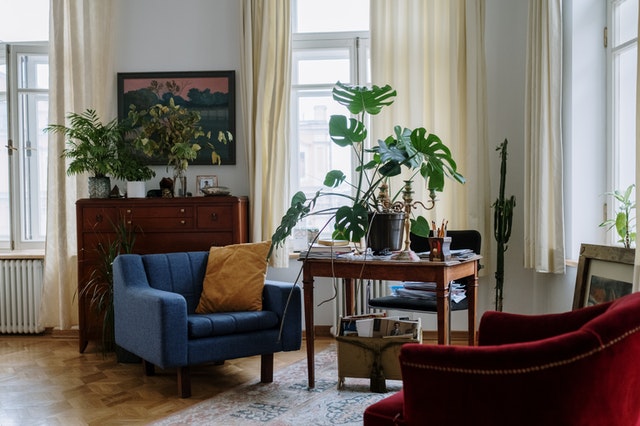 Contrasting But Clean Lighting
Getting the lighting right is always important when you're designing your home. For the perfect Japandi look, you should search for lighting fixtures that are contrasting but have clean lines. You don't want them to overpower the room but they should add something to your design instead of just blending into the background. You can explore lots of interesting geometric shapes, which can make lighting fixtures that are calming and intriguing to look at without being the main feature of the room. As for the lighting itself, you don't want it to be too sharp and bright. Try to keep it soft and harmonious.
Choose One or Two Statement Pieces
Both Scandinavian design and Japanese interior design will often have a statement piece or two that becomes the focus of the room. In Scandi design, it might be a pop or a bright accent color, while Japanese design might include something big and eye-catching, made from natural materials such as wood or stone. Although you're focusing on minimalism, you can still bring in one or two statement pieces that stand out more. Everything doesn't have to blend into everything else. A statement piece can give you a starting point to design the rest of the room around.
Bring in Some Greenery
Connecting to nature is a good way to get the Japandi look, with the use of natural materials. You can also bring nature into your home through the use of plants, which can help your home to feel fresh and add some elegance too. Look for plants that will add a touch of class, with small details and slim profiles. Think about how you display your plants too. Hanging baskets are a good choice, or you can explore minimalist vases and plant pots that help to accessorize your home. Consider plants of different sizes and at different levels too.
Get the Japandi look by focusing on minimalism and clean lines, while bringing in warmth and coziness. The fusion of these two styles can create the perfect look for a clean but welcoming home.