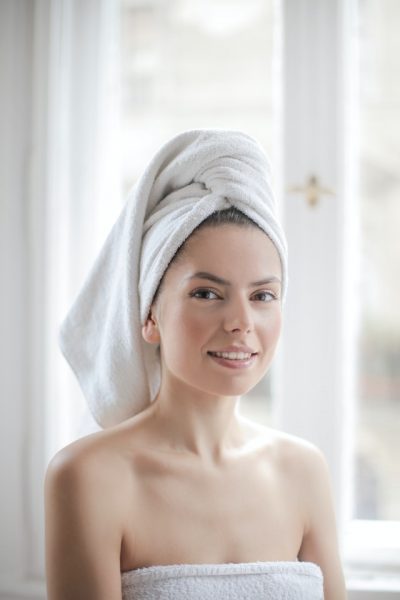 A naturally glowing skin is a clear indication that the skin is healthy. Healthy skin, on the other hand, is not something easy to achieve. With stress, unhealthy lifestyle, hormones, and environmental factors, we have to go the extra mile to get it. Don't worry because it is far from being a hopeless case.
During this pandemic, everyone has been trying to improve their overall health by exercising and eating healthy. This kind of lifestyle can greatly improve the skin's health and appearance. With a healthy lifestyle accompanied by an effective skincare regimen, getting that glowing skin should be easy as ABC!
Still, the most raved skincare products until today are from South Korea. It has been proven that Korean skin care is one of the most effective routines that gained popularity all over the world. Using their products would not instantly change your skin to the way you wanted it to. But with commitment and dedication, you will definitely get that glow in no time!
Let's go hand in hand with one of the well-established Korean beauty brands, Nature Republic. This cosmetic company specializes in producing all-natural beauty products available at budget-friendly prices. Their products are mostly beginner-friendly as it is very straightforward and easy to apply.
Are you up for the products to help you get that glow? Keep on reading to know more.
Super Aqua Max Watery Toner
Consider toners your second cleanser but better. It balances the skin pH level while removing any impurities left after cleansing. An off-balanced pH level (acidic or alkaline) carries bad effects on the skin. You don't have any reason to skip toners as they are widely available on the market.
This toner is formulated to make the skin look dewy and bright. This is also a great toner for people with dry skin as it is highly hydrating and quick-absorbing. Keep your skin feeling refreshed and well-hydrated with this toner!
Soothing & Moisture Aloe Vera 92% Soothing Gel
This multifunctional gel is made with 92% aloe vera extract for an immediate soothing and intense moisturizing effect on the skin. It can be used everywhere on your body that needs hydration. It effectively soothes sensitive and irritated skin immediately. This gel is non-sticky and is quickly absorbed by the skin.
This Nature Republic bestseller can work as an overnight mask to improve the skin's protective barrier. You can also use it with your primer to create a glowing look. In fact, you may use it as it is for healthier and radiant skin.
Super Aqua Max Deep Moisture Sleeping Pack
Night masks can do wonders overnight. It's a definite must-have for people who want to achieve a healthy glow the next morning. This scented night mask is infused with marine ingredients that will make your skin softer and brighter every time you wake up. Have your good night's sleep with this relaxing night mask!
California Aloe Fresh Powdery Sun Stick
Your skin will never glow if you keep it vulnerable to sun damage. Dull skin and pigmentation are the most prominent effects of sun damage on the skin. Using sunscreens no matter where you are headed is vital in achieving glowing skin.
This handy sunscreen offers broad-spectrum SPF50+ PA++++ that can provide your skin the daily protection it needs. It is infused with aloe vera extracts along with different soothing extracts such as chamomile and calendula. Keep your skin moisturized and protected wherever you go with this product!
Super Aqua Max Soft Peeling Gel
Exfoliating is one of the best ways to keep your skin healthy. How many times you should do it depends on your skin type and needs as some skin are more sensitive than others. Peeling gels are physical exfoliants that are gentler compared to scrubs that can damage your skin.
This gentle peeling gel is made with seawater and natural extracts like cucumber and sea grape to effectively remove dead skin cells and other pore-clogging impurities on the skin. Smoother, softer, and brighter skin is guaranteed with this peeling gel.
On a final note,
Investing in skincare products surely hurts our pocket but, there are a lot of beauty companies like Nature Republic that offer quality yet affordable products for your skincare needs. Getting that glow does not need to be expensive! We hope you liked the products we prepared for you. Share your thoughts below!