Planning any kind of long term travel is no doubt an exciting time. Anticipation will bubble and pop-under the surface as the date of your first flight, train or boat journey creeps ever closer, and you'll likely be expecting brilliant things from your adventure. However, things don't always pan out the way that you might expect them to, and it's more than possible that you could end up wasting your travel opportunity by failing to make the most of each and every day. Luckily, learning how to grab your adventure by the collar to experience the most awe-inspiring travels doesn't have to be as difficult as you might expect, as there are in fact just a few key tips and tricks that you can make the most of to turn your sun-kissed dreams into a reality today. So, if you're interested in finding out more about how you can utilize your time when taking part in long term travel, then simply read on to uncover some of the best recommendations and ideas that you can utilize today!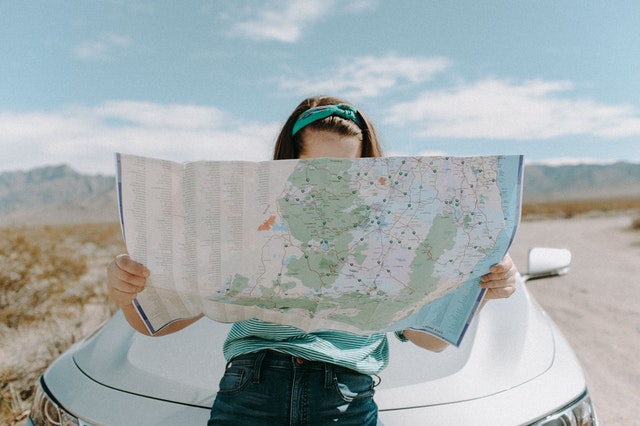 Choose The Right Destinations
The most important aspect of long term travel is the route that you wish to follow and the destinations that you plan on visiting. Simply throwing yourself in at the deep end by heading to a random country without doing any prior research could put your whole trip in jeopardy, as you will never know what to expect upon arrival, and you may even encounter a dangerous or uncomfortable situation as a result of your lack of planning. Choosing the right destinations for long term travel takes time and thought, as you need to locate a few must-see countries or cities that you can use as main pit stops throughout your journey. For example, if you've always dreamed of visiting Spain then you could stay in Barcelona to use the main hustle and bustle of the city as your hub, yet enjoy a variety of trips to other parts of the island so that you can explore without losing out on important amenities. Taking the time to complete your own research on each potential destination will help you to make the most of your travels, as you will be able to prepare yourself for whatever may lay ahead of you. This means that you will be able to pack the most suitable clothes in your suitcase to match the climate, arrange transport links and get clued up on local culture to maintain good levels of safety and security. Your research may throw up a few curveballs that you may not have considered (such as the requirement to cover your hair as a female in several predominantly Muslim countries), so it's always worthwhile to get online or purchase a travel guide. 
Avoid Under/Overpacking 
Some of the worst mistakes that you can make when taking part in long term travel is to either under pack or overpack your suitcase. Bringing either too much or too little with you on your journey will have such a dramatic impact on your ability to enjoy yourself, as each mistake throws up its own issues that can reduce your enjoyment levels as nothing else can. Accidentally underpacking your bags will mean that you simply do not have enough clean clothes, likely forcing you into purchasing a few more outfits when you arrive at your chosen destination to make up for your lack of wardrobe, adding extra cash onto your spend that could have easily been avoided. If you don't have the money to spare then you will have to struggle to wash and dry your clothes in a short space of time to stay fresh, and this will distract you from enjoying your trip to the max. Making the mistake of overpacking can cause its own issues, as though you may wish to ensure you can avoid the aforementioned issues that relate to underpacking, you will definitely struggle more when you have to carry your items from A to B. Watching your suitcase spin round and round on the airport conveyor belt as it's simply too heavy to lift is going to cause big problems, as you can expect to have access to immediate assistance every time you need to move your stuff. Packing too much will also make it more difficult for you to notice when any of your items get lost or go missing, as you'll still be inundated with clothes even if you misplace an outfit or two. Learning how to pack your suitcase to avoid both under and overpacking can be tough, but fortunately, there are many different resources online made by seasoned travellers that can help you to get set in the right direction. Always think about the climate and environment that you expect to encounter during your travels, as this will influence the kind of clothing and accessories that you need to include in your suitcase. 

Don't Forget To Capture The Moment 
Although the build-up to your adventure may seem to take an enormous length of time, it's more than likely that the trip itself will fly by. You don't want to get to the end of your vacation and have nothing to look back on, so it's vital that you can take a few seconds just to capture the moment so that you can cherish it forever. Taking along something cheap like a disposable camera is the best option if you're planning on taking part in a little exploration, as you don't want to run the risk of losing or breaking an expensive piece of equipment when you're just trying to have fun. A disposable camera won't let you see the photos that you have taken until you get the film printed, and this can be a wonderful job to complete once you arrive home and begin to miss your travels. If you want to take better quality photos that you can then share with your nearest and dearest then using your smartphone is probably the best idea, as you can snap good standard pictures which can then be sent to your friends and family no matter where in the world they may be. For those of you who take photography a little more seriously, investing in a swish new piece of equipment such as one of the much talked about DJI drones will allow you to turn your creative dreams into a reality. You can capture amazing photographs and videos from an angle that most people simply won't have access to, and you can compile this content into brilliant films to share online. You'll be able to look back on your travel adventures in years to come, picturing yourself in each unique destination as if you were standing there once more. 
Always Be A Conscious Traveler
The final step that you should aim to follow if you wish to make the most of your journey involves being a conscious traveller. Unfortunately, a large percentage of tourists make many terrible mistakes when vacationing abroad, as they simply do not make an effort to respect the culture and ways of life that native people follow so closely. Failing to be a conscious traveller could cause you to find yourself in an array of tricky situations, upsetting the residents that live inside your tourist destination and even ensuring that you amass a fine or a criminal record for your behaviour. Being a good traveller means that you make an effort to think about your behaviour and the way that it affects those around you, so doing things like littering and other acts that damage the environment should be off your list immediately. It's also important that you do not take anything whenever you visit a new country or city, especially if it relates to the natural world. Stealing shells from white sandy beaches may seem fun at the time, but there are hundreds of different critters that rely on those shells to make their homes and provide protection. Another brilliant idea that you can pursue to remain a conscious traveller is based around independent business, as making the decision to find family-run, traditional businesses that offer essential services such as food or a place to stay will help to encourage the local economy to grow rather than funding an already overpaid corporation. Big corporations aim to take over an array of holiday destinations by forcing out their native people, so showing these residents a little move by supporting their business can change their life. You'll feel far more content and comfortable if you know that you haven't had a negative impact on the world or its inhabitants throughout your long term travel commitments! 
Making the most of any long term travel experience has never been such an easy task when you can take the time to make the most of some of the brilliant ideas and recommendations that have been carefully described above. So, what are you waiting for? Get out there and explore the world now!